Il 19 settembre, durante il London Design Festival, nello Showroom Valcucine London si terrà l'evento Master of Class. Master of Glass. Con la presenza di Beatrice Venezi, Direttore d'orchestra.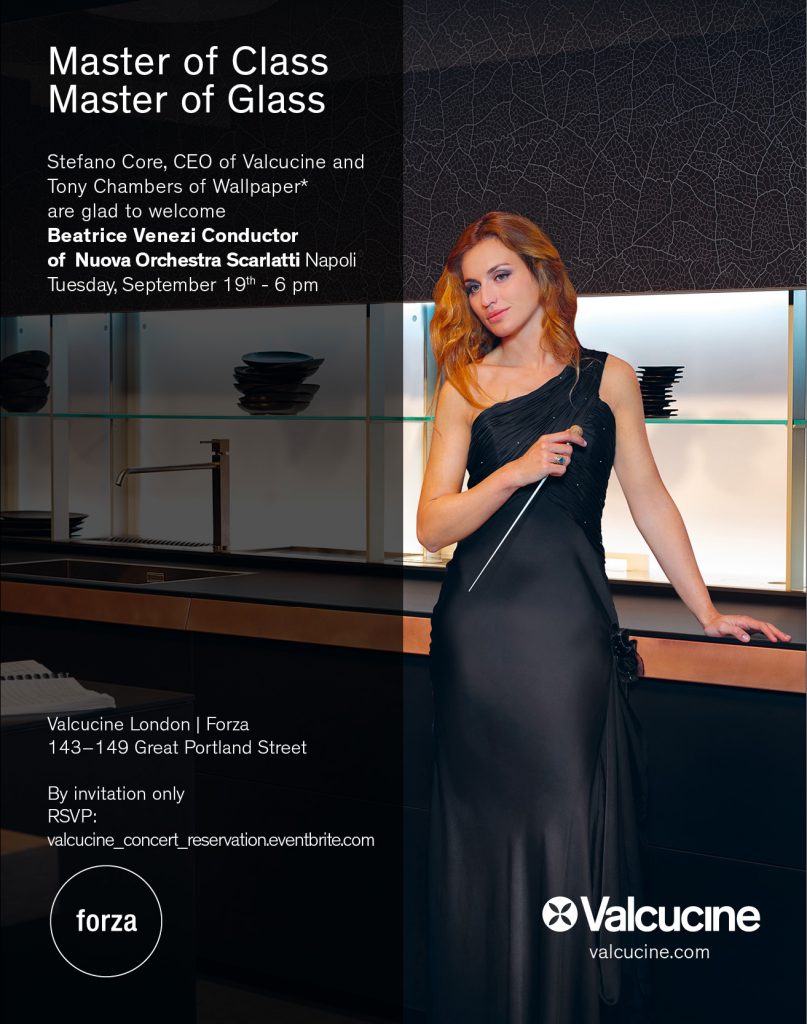 Valcucine London | Forza ha ristrutturato il proprio showroom per presentare la collezione di cucine, arredo ed illuminazione di Valcucine, Driade e Fontana Arte.
Genius Loci è l'ultimo concetto di cucina di Gabriele Centazzo. Il disegno stabilisce nuovi standard industriali per la funzione e l'orchestrazione degli spazi della cucina e può incorporare elementi artigianali per soddisfare il gusto dei clienti più esigenti.
Scopri di più sul nuovo Showroom Valcucine London | Forza >>