A passion for materials. The evocative qualities of stone.
Natural charm beautified by unique workmanship achieved by the expertise of Italian craftsmanchip. A sensorial space takes shape and reveals every detail of the pleasure of finishes through one of the noblest materials of the Italian Apls: Vallecamonica Porphyry.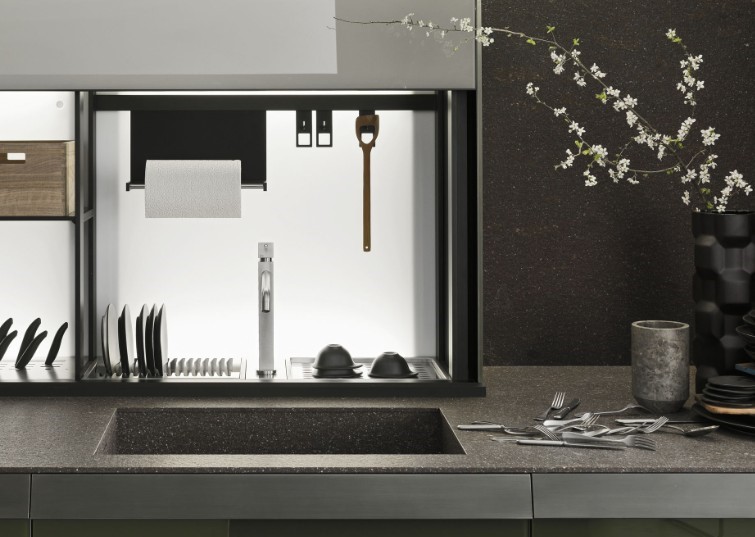 Porfido F.lli Pedretti at the Marmomac – the biggest stone + design + technology trade fair – with Genius Loci Valcucine kitchen.
MARMOMAC 
26 -29 September 2018
Pav 6 – Hall D6
Verona – Italy
CUSTOMISE ONLINE MATERIALS AND COLORS OF THE KITCHEN
Keen research into materials is essential for Valcucine, a company with a passion for design creativity and ongoing technological renewal. Just as if you were using a car configurator, over 300 finishes can be applied with a simple touch on  "MACHINA, the Ultimate Kitchen Configurator" >> Go >> Start to customise the kitchen