Valcucine will be at Die Presse Design 2018 in Wien from 16th to 18th November 2018 with our partner Faulmann & Faulmann Küchen. We will show the Concept Logica Celata presented at the Milano Design Week 2018 – available on 2019. The concept that reveals a new kitchen experience.
Tag us on Instagram with @valcucine_kitchens and on Facebook with @valcucine to video and photo you'll share on social during the show on the Concept Logica Celata! #valcucine #logicacelata #next
On exibition you'll see Logica Celata kitchen version with Doors and side panels: gloss Aviation Blue glass – Worktop: Polished Antalya Grey – Special shelving units: Tactile Walnut – Tower unit doors: Tactile Elm
More info on Die Presse Design 2018  here >>
LOGICA CELATA – Design Gabriele Centazzo
The concept that reveals a new kitchen experience
A single gesture is all it takes to release the innovative power of Logica Celata, the latest brainchild resulting from ingenious research aimed at reinventing ergonomics.
Thanks to an advanced, counterweight balancing mechanism the door glides gently upwards to reveal the whole work area: a large, fully-customisable space.
Various interior options are available including a bar, a storage, a food preparation area or a kitchen with functions and accessories designed to meet its specific needs. A configuration in which everything is ready to be used as efficiently as possible and then disappears completely when no longer needed.
Lightly and noiselessly, reminiscent of an ancient sallet – the helmet that used to completely cover the head of medieval knights – at the end the door closes flush with the underlying base units.
The Logica Celata Concept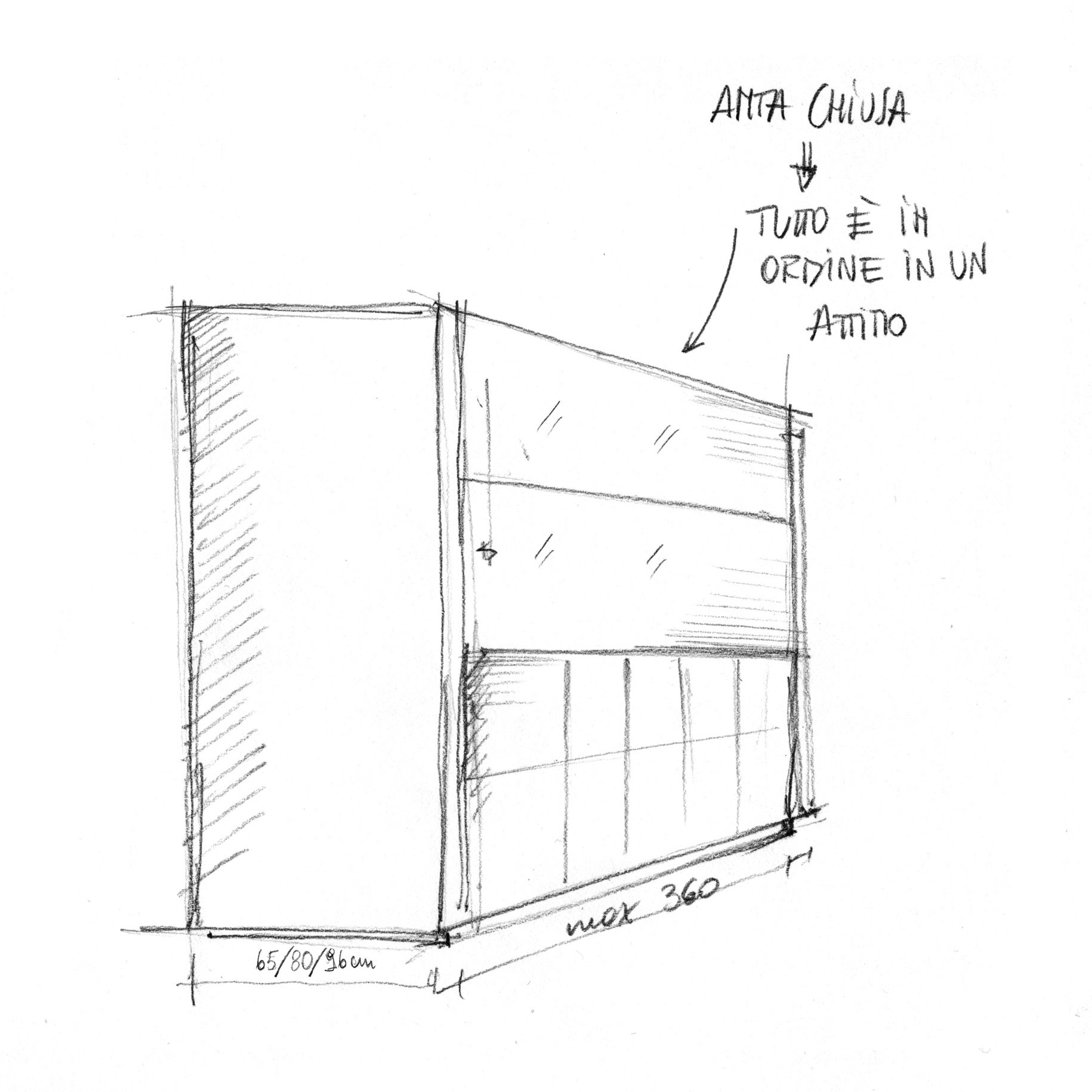 Logica Celata kitchen version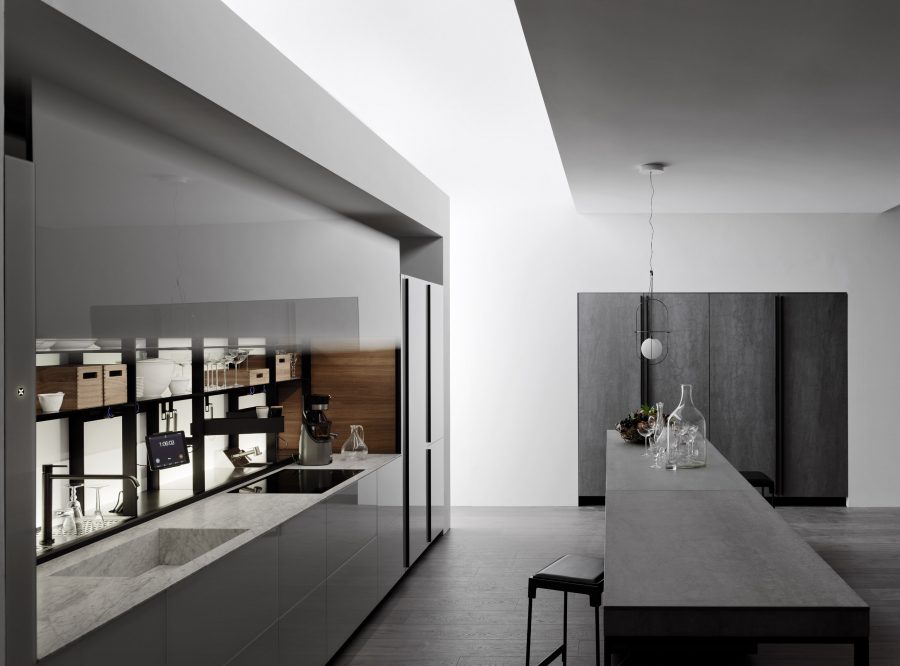 Logica Celata bar version