Three hundred and fifty square metres in an historical building in Karl Marx Allee. We're talking about Valcucine's renovated flagship store in Berlin, partnered with Küchen Atelier Piekarz.
This space showcases our iconic collections renowned throughout the world for its high-end, eco-sustainable kitchens and exhibits new, bespoke ideas to enhance the enjoyment of using any home's favourite place. As well as the showroom space there is also a Valcucine Academy area, i.e. an instructional space designed to offer visitors the opportunity to experience how a kitchen is designed and planned, offering a wide range of finishes in an authentic creative playground that benefits from ongoing technological updates.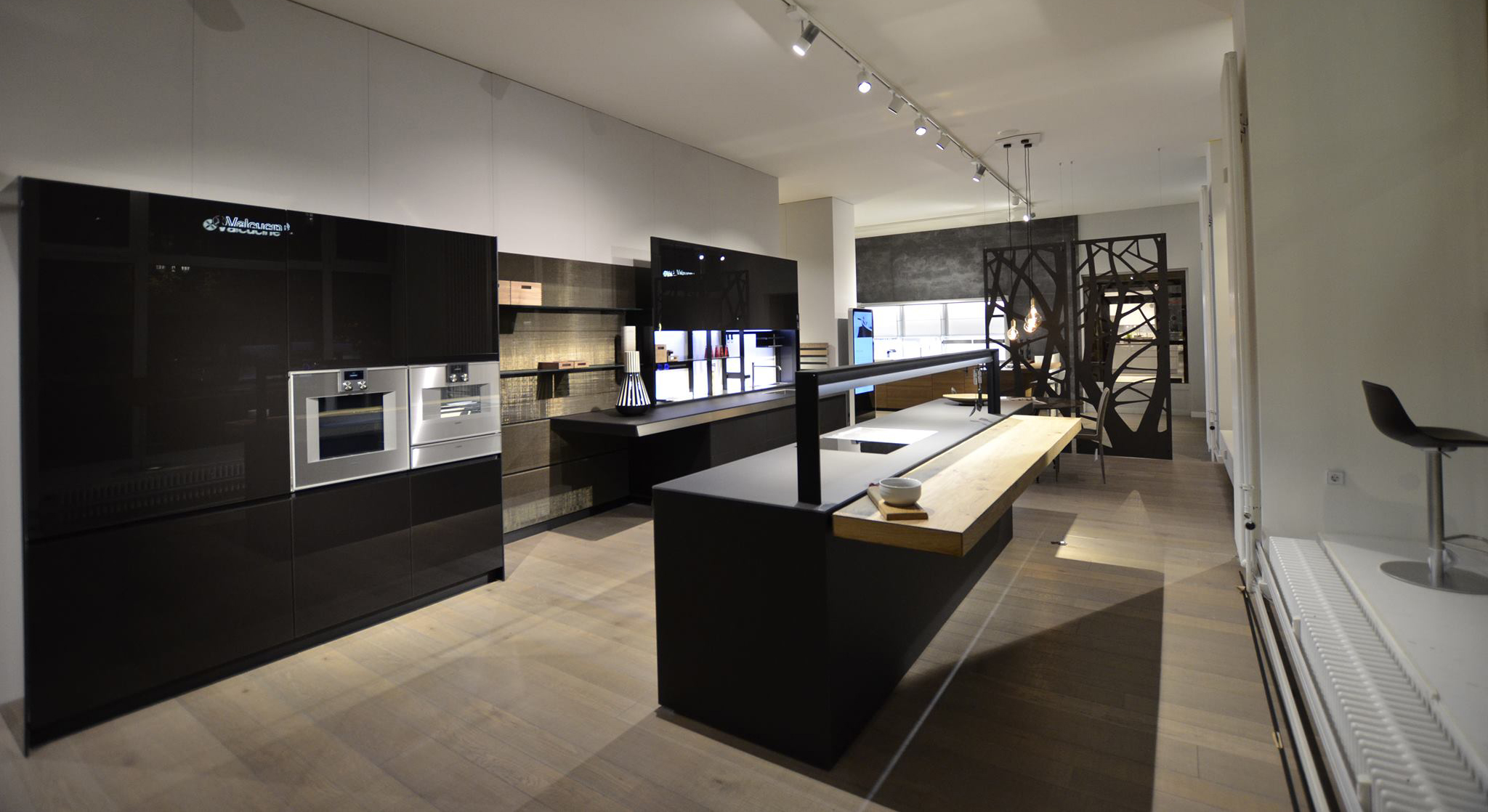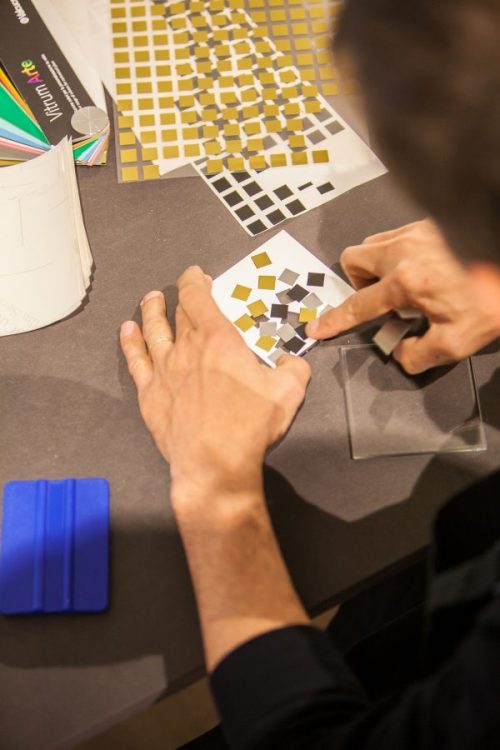 During the opening celebrations the flagship store hosted an exclusive event dedicated to Italian handicraft know-how offering a multitude of guests a unique chance to enjoy a close-up view of the fascinating technique employed to decorate the Vitrum Arte collection. Extreme patience and care for even the smallest detail guided the Master artisan as he offered a live demonstration of the extraordinary glass inlay technique: a highly innovative process that still fully relies on the patient manual work of an expert.
Technology flanks handcrafted creativity and delivers the amazing functions of the Special Elements: distinctive units designed by Valcucine that offer a unique way of exploiting spaces to promote utmost freedom of movement in the kitchen. Lo and behold, the magical New Logica System and Air Logica System opening methods and the outstanding lightness of the Aerius wall unit. Thanks to the smart, patented V-Motion system, a slight movement of the hand is all it takes to simultaneously open the door, turn the tap around and the lights of the splashback on, while Logica Theca with its accessorised back section ensures everything is close at hand and readily accessible by means of an ingenious mechanism that opens the door taking advantage of the force of gravity.