Share
To celebrate our LEED v4.1 rating achievement and promote sustainable architecture, in collaboration with Archivibe we have the pleasure to present LE3DERS, the 3D models exhibition of LEED certified buildings designed by International prominent architecture firms such as 3XN, GCA Architects, CRAFT Arquitectos, HPP Architekten, HENN and Rafael de la-Hoz.
LEED – Leadership in Energy and Environmental Design is the most popular sustainable architecture rating system in the world. LEED provides a framework for healthy, highly efficient, and cost-saving green buildings. LEED certification is a globally recognized symbol of sustainability achievement and leadership.
The 3D architectural models provided by each architecture firm and processed by DOS are displayed through an Augmented Reality experience and through Instagram filters accessible by QR codes.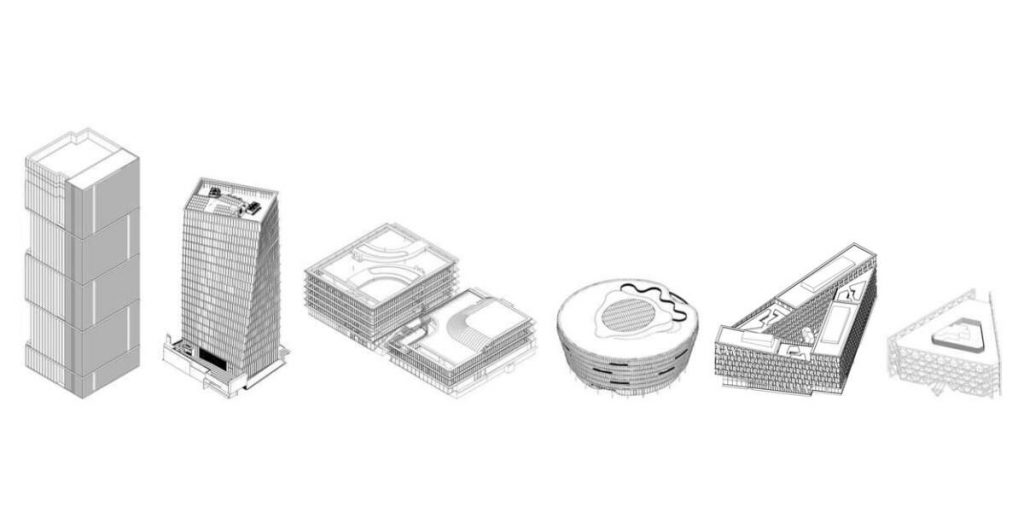 The exhibition is held inside Valcucine Milano Brera showroom in C.so Garibaldi 99 as part of the Milan Design Week 2022 event "Sustainability beyond space and time".
The sustainable architectures part of this exhibition are: One Plaza by famous German architecture firm HPP Architeckten, Oxxeo by renowned Spanish architecture firm Rafael de La-Hoz, Merck Innovation Center by prominent German architecture firm HENN, Torre Europa by GCA, Torre Helix by emerging Mexican architecture firm CRAFT Arquitectos and Forskaren by prominent Danish architecture firm 3XN.
One Plaza by HPP Architekten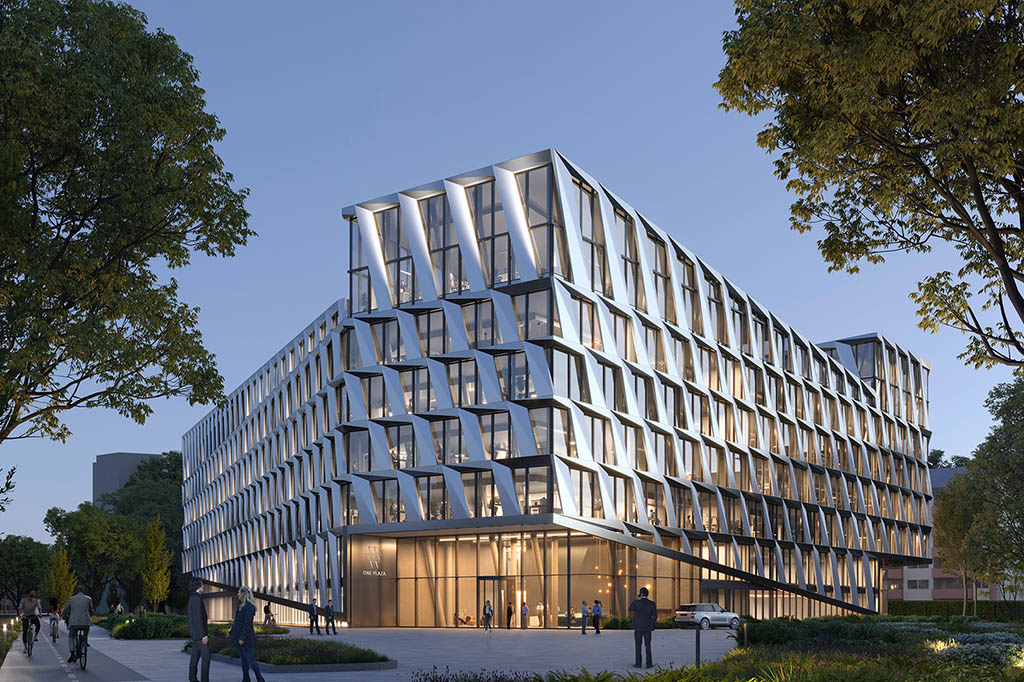 Situated at the Kennedydamm, entrance to Düsseldorf's inner city, this building, together with the L'Oréal Germany headquarters and the vertical campus Eclipse, will add another impressive element to the urban skyline: One Plaza by HPP Architekten.
The mixed-use building with approx. 45,000 m² of gross floor space is to be realised for the Momeni Group and, alongside its function as an office building, will also provide space for special uses, gastronomy and local services. With its characteristic facade, generous enclosed outside spaces, usable roof gardens and modern workplaces, One Plaza stands for identity, sustainability and flexibility. One Plaza is aiming to obtain both LEED Gold and Wired Score Platinum certification.
Oxxeo by Rafael de La-Hoz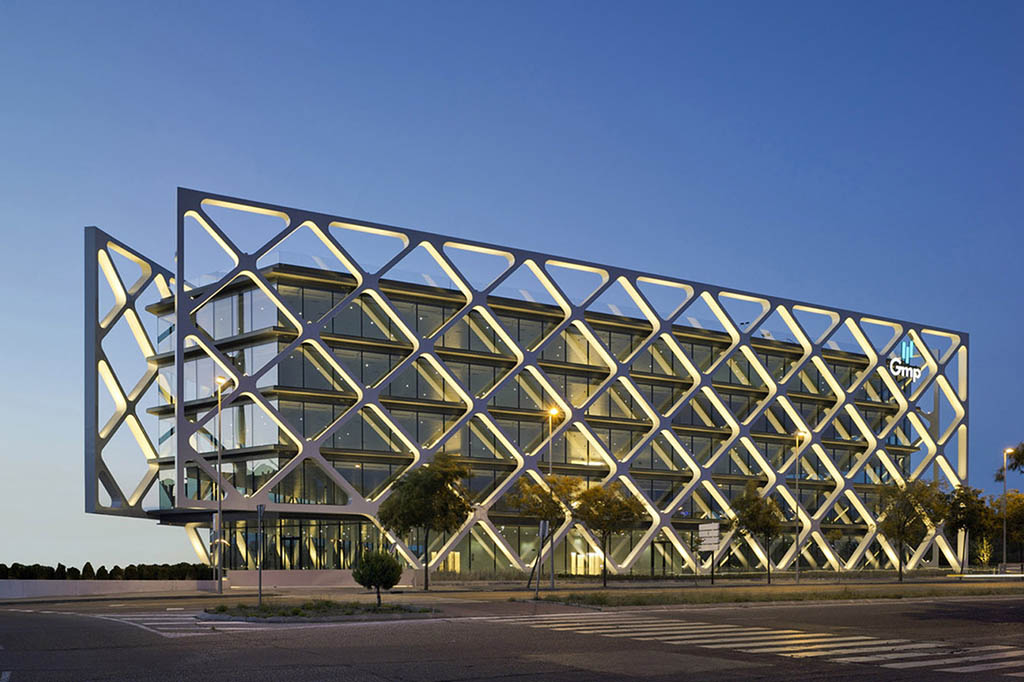 In Las Tablas, an area within Madrid's Fuencarral-El Pardo district, the Madrid-based practice of Rafael de La-Hoz has raised this triangular floor plans where the loadbearing structure of the slabs is pushed outward, forming a huge lattice that gives protection against solar radiation.
This sustainable building has earned the LEED Platinum Core & Shell certification, the highest distinction granted by the US Green Building Council (USGBC), and the 5-star DIGA (Distintivo Indicador del Grado de Accesibilidad) of the Shangri-La Foundation.
Merck Innovation Center by HENN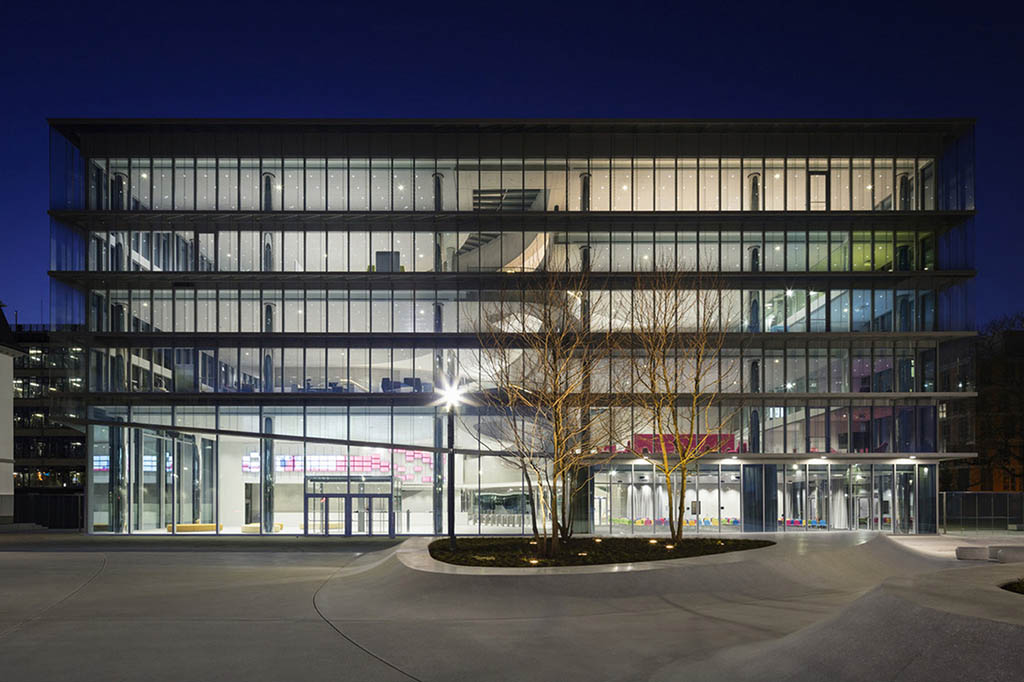 Under HENN's design direction, Merck Innovation Center in Darmstadt has undergone a gradual transformation from industrial works to contemporary technology campus, keeping pace with the global shift from a manufacturing to a knowledge-based economy.
This sustainable architecture, completed in 2018, is the heart of this newly modernized campus, and represents a new kind of office space—a flexible work space for a mix of dedicated employees and temporary teams engaged in interdisciplinary collaboration. It is certified with the LEED platinum standard.
Torre Europa by GCA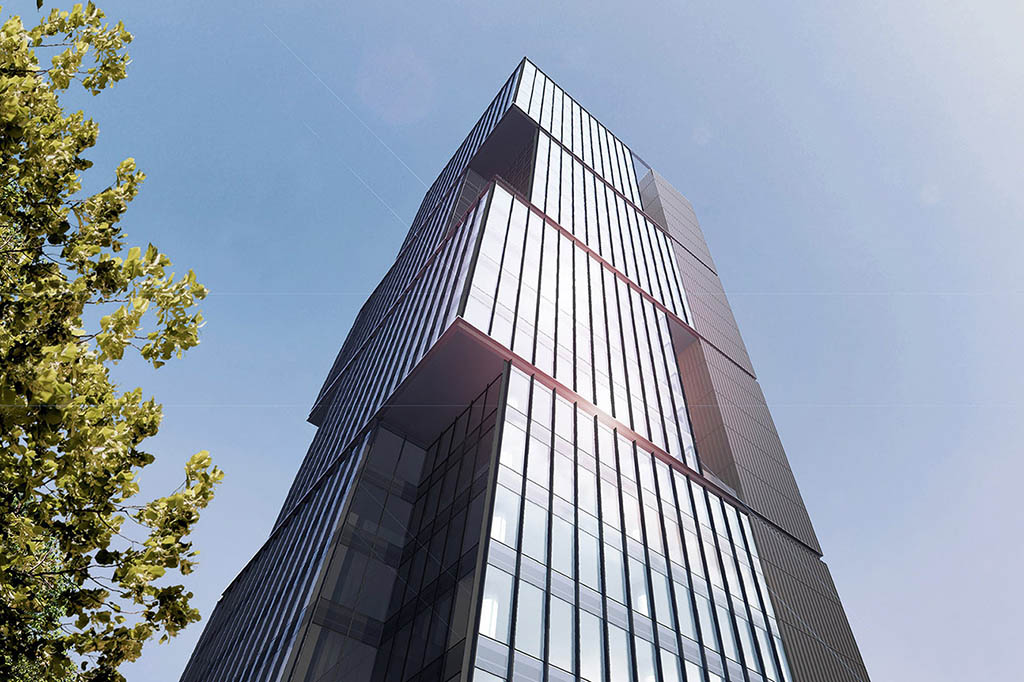 Europa Square in Barcelona has become a consolidated area that is one of the economic engines of the metropolitan area. The plaza project is based on the construction of a campus through the urbanization of roads, green spaces and mixed-use buildings that stand as architectural landmarks.
The complex has become a real gateway to the city of Barcelona. The building has been designed under rigorous sustainability criteria to reduce not only energy consumption, but also the environmental impact of its construction, resulting in LEED Gold certification and a significant increase in user comfort and health. In terms of facilities, priority has been given to the use of technologies with minimum consumption and easy maintenance, resulting in a more efficient building in all senses of the word.
Torre Helix by CRAFT Arquitectos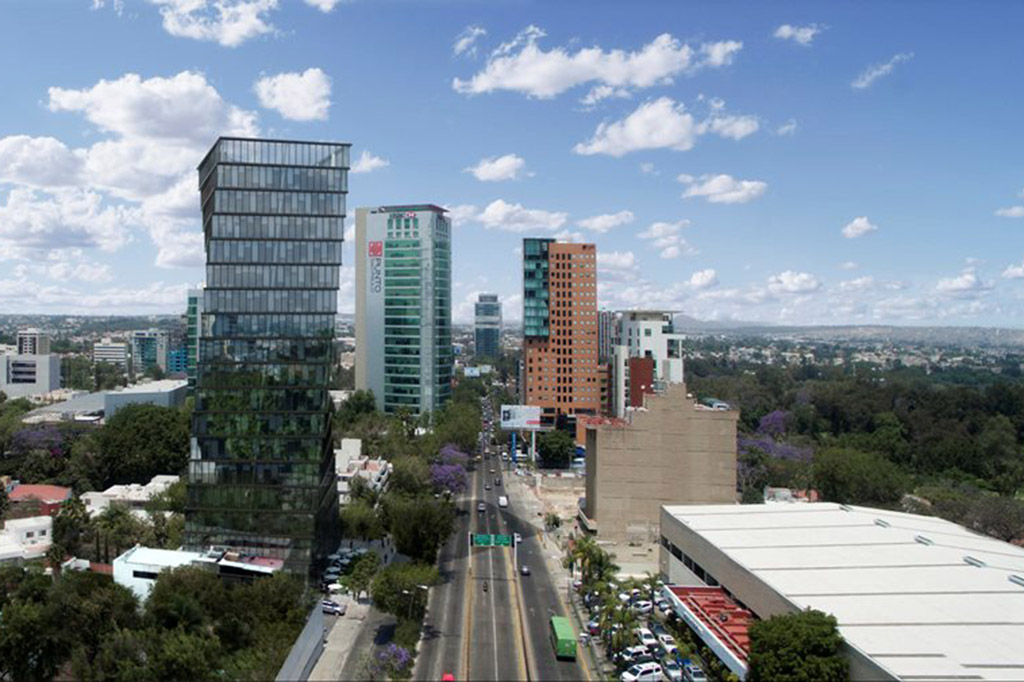 Torre Helix by CRAFT Arquitectos is located on a 1,618 m2 property on Avenida Américas in Guadalajara, Jalisco, on the corner of Rio de Janeiro Street. It is an 18-story sustainable architecture, an office tower in one of the most important financial arteries of the city, the first two levels being for commercial use.
The volume is made up of an off-center structural communications core that allows the habitable office area to face north and the Country Club, leaving the emergency stairs in the thermal zone with the highest solar incidence, thus the building offers good behavior thermal, an essential requirement to obtain LEED certification.
Forskaren by 3XN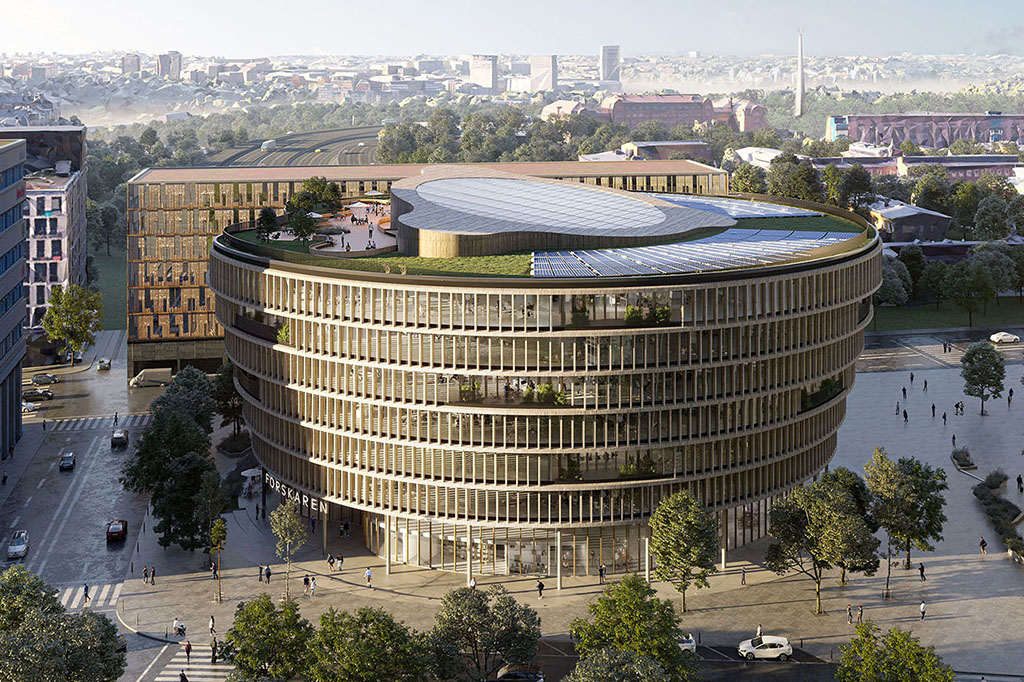 Last but not the least Forskaren by 3XN, a New Health and Life Science Innovation Center in Stockholm. Rooftop solar panels integrate with other building systems including ventilation, heating, and cooling thus ensuring effective use of generated solar energy.
The sustainable building is crowned by a green roof with lush bushes and trees, framing a generous roof terrace. Forskaren is designed to pursue the highest standards of sustainability and aspires to become LEED Platinum certified and Well v.1 Gold Certification. To this end, several sustainable solutions are put in place.
Share