Design as a driver of agility, stability, sustainability and innovation potential has a central role to play: "Not acting is no longer an option" is the Berlin Design Week 2023 statement.
We "act" in the kitchen industry since 1980. For more than forty years now, we have been looking for a responsible development model capable of giving rise to the creation of projects, intuitions and solutions which – with a view to ongoing improvement while respecting man and the environment– have revolutionised kitchen conventions, to the extent of becoming truly groundbreaking.
We stands for excellence in terms of innovation, sustainability, wellbeing and timelessness.
In collaboration with Archivibe, in the logic of "connecting the dots", we promote an architecture and design educational tour in Berlin, on May 11 during Berlin Design Week 2023, focused on sustainable architecture and kitchen design.
The educational tour is designed to provide young architects, interior designers, architects, and students of architecture the opportunity to experience and learn about how responsible architects are committed to strengthen their working practices to create architecture that has a more positive impact on the world around us.
On Thursday 11 May from 13.30 to 20.00 we will be discovering prominent sustainable buildings in Berlin and architecture firms.
50Hertz with LOVE Architecture and Urbanism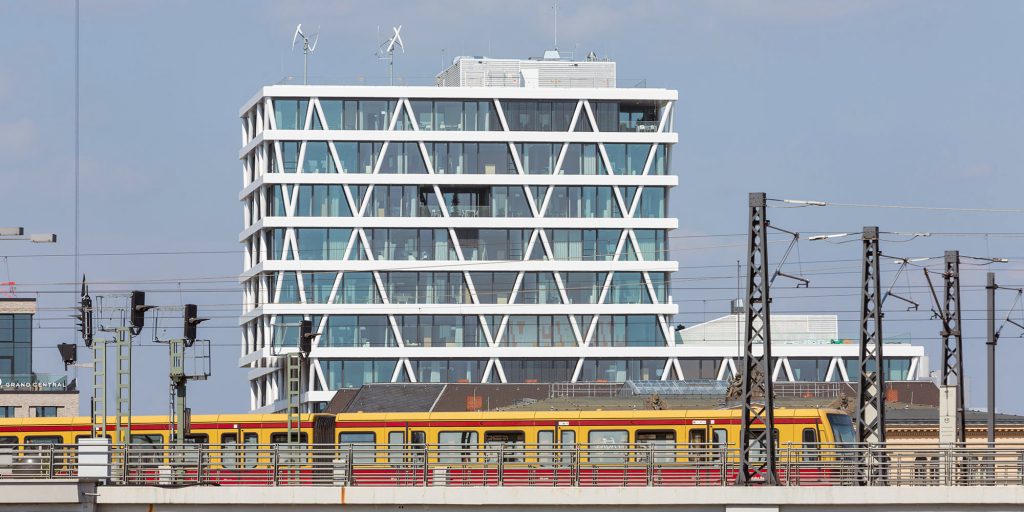 LOVE Architecture and Urbanism was founded in Graz (Austria) in 1998 and is being managed by three associates (Mark Jenewein, Herwig Kleinhapl, Bernhard Schönherr). Since its foundation, the team is heavily engaged in developing and realizing intelligent and innovative solutions for architectural and urban concepts.
LAVA (Laboratory For Visionary Architecture) headquarter offices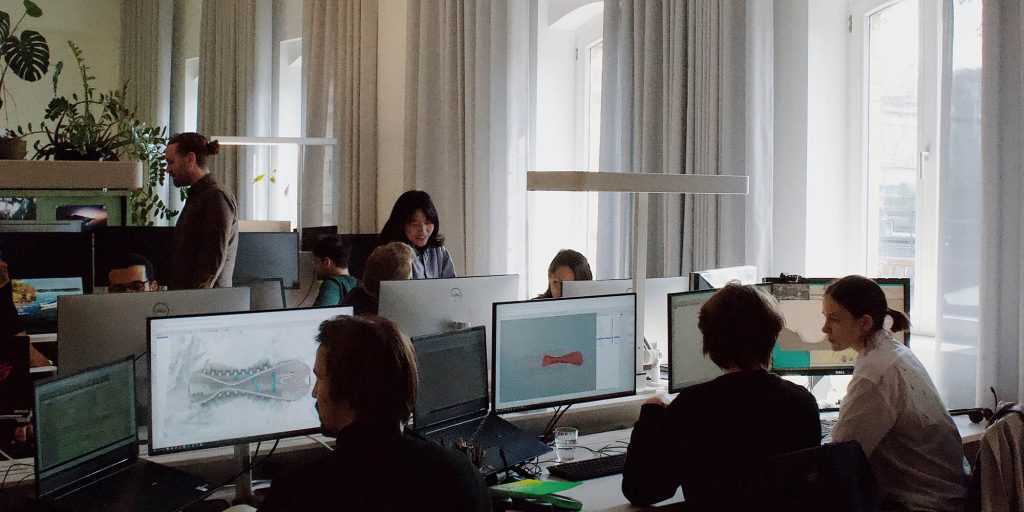 Laboratory for Visionary Architecture (LAVA) is an award-winning architectural firm set up in 2007. Its stated goal is to combine digital workflow, nature's structural principles and the latest digital fabrication technologies to build "more with less": more (architecture) with less (material/energy/time/cost).
Tchoban Foundation with Sergei Tchoban + Aldo Rossi. Insulae | drawings exhibition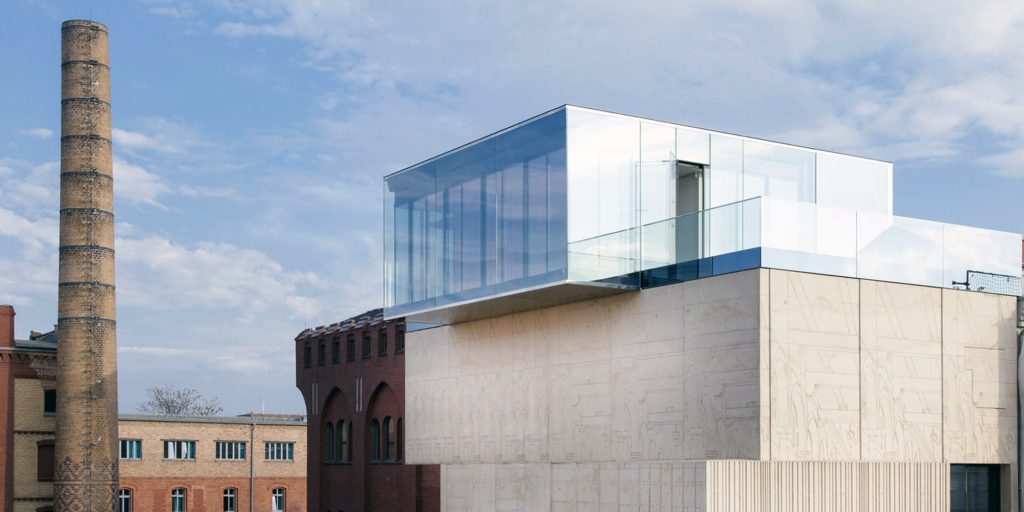 Sergei Tchoban is an internationally active German architect. He is managing partner of Tchoban Voss Architekten and head of the Berlin office. In 2009, the Tchoban Foundation was established, which is based in the Museum for Architectural Drawing built for this purpose in 2013.
Numerous residential and office buildings, hotels, cultural buildings and revitalisation projects have been created according to his designs and plans, including EDGE Suedkreuz Berlin, Germany's largest office ensemble in sustainable timber hybrid construction, the Berlin Apple store Rosenthaler Strasse, as well as the revitalisation of the Ernst-Reuter-Platz 6 office building and numerous buildings as part of the master planning for Berlin's Osthafen.
Connecting the dots with Sergei Tchoban at Valcucine Berlin | Kuechen Atelier Piekarz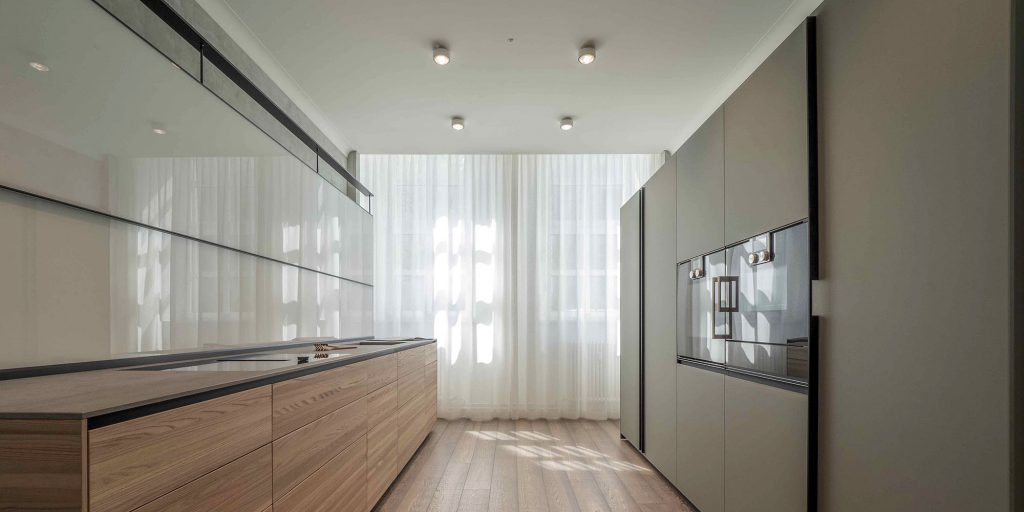 After the tour, at 7pm we will join our Berlinese partner Valcucine Berlin | Kuechen Atelier Piekarz for the talk and aperitif with the special participation of arch. Sergei Tchoban co-founder of Tchoban Voss Architekten.
With many years of experience, excellent project teams, efficient administration and a wide range of planning tools, Tchoban Voss Architekten offer architecturally and functionally sustainable solutions for almost every construction task at home and abroad. They design, plan and build for regional and international clients in the public and private sectors in throughout Germany, as well as in Russia and its neighbor states, Turkey, Central Asia and the Arab states.
Sergei Tchoban talk "Climate-friendly and ecological construction" at Valcucine Berlin | Kuechen Atelier Piekarz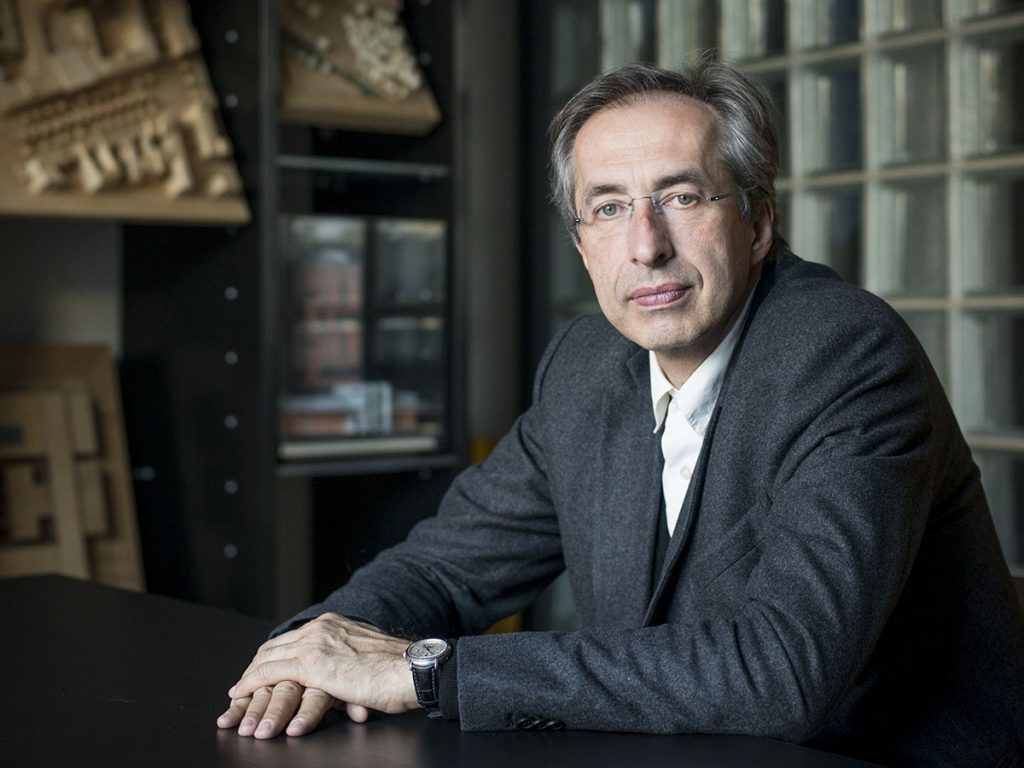 Ecosophia kitchen catalogue presentation: Eco as in eco-sustainable, Sophìa as in knowledge. A reflection on how Valcucine imagines the present and the future of architecture and kitchen design in relation with the sustainability and innovation values that have always been an integral part of the corporate identity.