The Chicago Museum of Architecture and Design and The European Centre for Architecture Art Design and Urban Studies issued a Call of Entries for the GREEN GOOD DESIGN AWARD, founded in 1950 in Chicago by Eero Saarinen, Charles and Ray Eames and Edgar Kaufmann Jr. Every year the GREEN GOOD DESIGN AWARD contest gives special recognition to the designers and companies that achieve design excellence to promote a healthier and more sustainable environment by means of their innovative products. The prize given by the Chicago Athenaeum: Museum of Architecture and Design together with the European Centre for Architecture Art Design and Urban Studies, was awarded in New York by an authoritative and expert jury made up of internationally renowned designers and company directors of the sector.
The aim of the award is to bring a public appreciation and awareness of a new design paradigm led by a current generation of visionary architects, designers, urban planners, corporations, governments, individuals, and private and public institutions. Designs admitted to the award are based upon the ideals of energy conservation, the reduction of toxic waste and greenhouse gases, the diminishing dependence on fossil fuels, and a sensitivity for waste, pollution, and the depletion of the world's energy resources.
Many different categories of professionals can aply: visionary architects, industrial designers, landscape architects, urban planners, developers, building owners, manufacturers, institutions, organizations, corporations, and governments-together with their new building designs, urban planning projects, landscape architecture, products and graphics, new technologies, public programs and services, and people for outstanding new innovation, commitment, dedication, and preservence in finding sound design solutions for a more healthier and more sustainable global environment.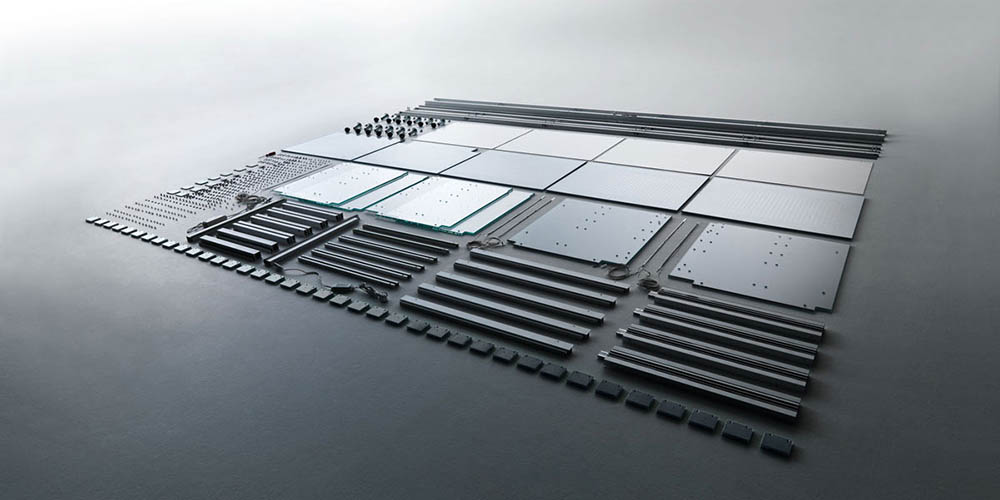 Valcucine was selected for the GREEN GOOD DESIGN AWARD with the Invitrum 100% system, the first fully recyclable glass base unit with recycled aluminium parts and a single, 10 mm thick, structural side panel. This product fully expresses Valcucine's philosophy, i.e. that of a company whose work method is based on a system that balances the use and the restoration of environmental resources and that saves on raw materials by favouring a design focused on dematerialisation, recyclability and the reutilisation of products at the end of their lifespan. This is a new challenge within the prestigious GREEN GOOD DESIGN AWARD. This International award is an important token to the effort Valcucine has always put into the creation of innovative and functional products in which design, technology and the pursuit of beauty blend with the respect for, and the utmost attention paid to, the environmental emergency: these are some of the winning qualities of this company that has based its philosophy on the aforementioned mainstays and considers these commitments to be real civil and personal responsibilities.