Valcucine presents Logica Celata, Design Gabriele Centazzo, the latest development in ingenious research with a novel take on space exploitation that reinvents ergonomics and plans new, exciting ways of using the kitchen.
Thanks to an advanced, counterweight balancing mechanism the door glides gently upwards to reveal the whole work area: a large, fully-customisable space. Various interior options are available i.e. a kitchen, a bar, a food preparation area and a storage. Each of these is provided with accessories and functions designed to meet its specific needs. In these configurations, everything is ready to be used as efficiently as possible.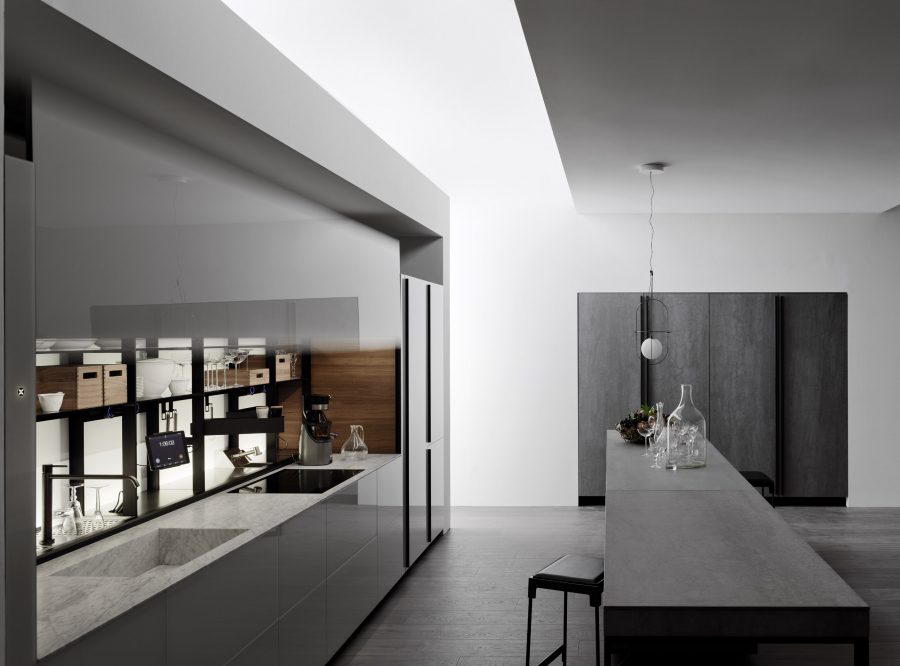 Video preview of the Logica Celata
LOGICA CELATA REVEALS A BAR
The bar stands out from the other Logica Celata configurations because it is an all-Italian tradition typical of the Italian way of life, touching conviviality and intimacy and the public and private spheres.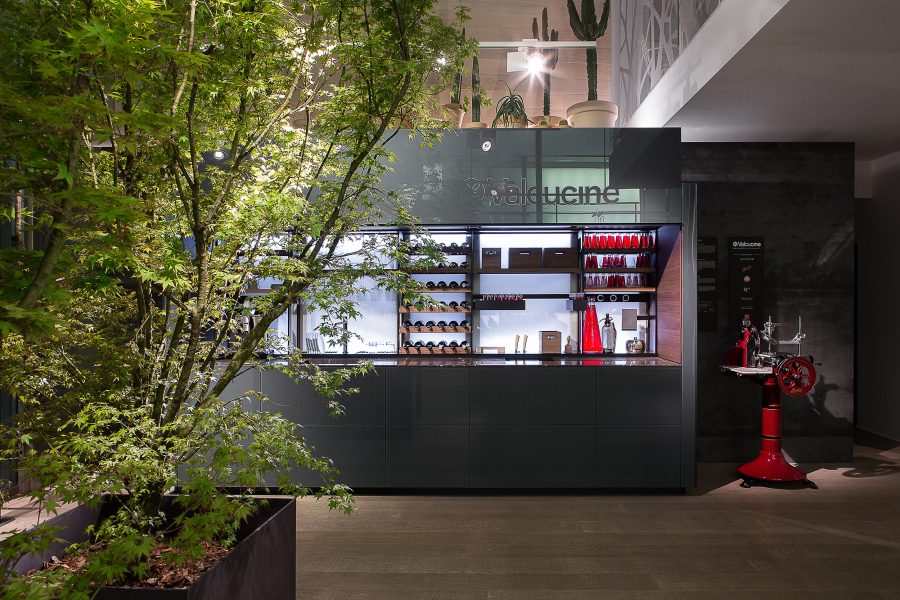 The door opens to reveal Valcucine's new home bar: practical, well-organised and complemented by all the equipment required for impeccable wine tasting, to mix up a perfect cocktail or prepare an excellent espresso, served to please any connoisseur.