The first stage of the world tour of Logica Celata – the end product of brilliant research into making over space and reinventing ergonomics – started on the rooftop terrace of the exclusive Rinascente at Piazza Duomo in Milan, where Valcucine has been the undisputed star on the night of Tuesday, 9th April 2019, during the Design Week.
2019 is the year in which Logica Celata will be presented in the world's most significant cities: starting from Milan it will then be showcased in 50 locations. After Milan, the first Italian stop of Logica Celata is in TORINO | Oikos Margaria, Corso Matteotti 45, Torino and the first international stop is in LONDON | Forza, 143 – 149 Great Portland Street, London – W1W 6QN.
Hereby the timetable of the Valcucine Logica Celata Worldwide Tour 2019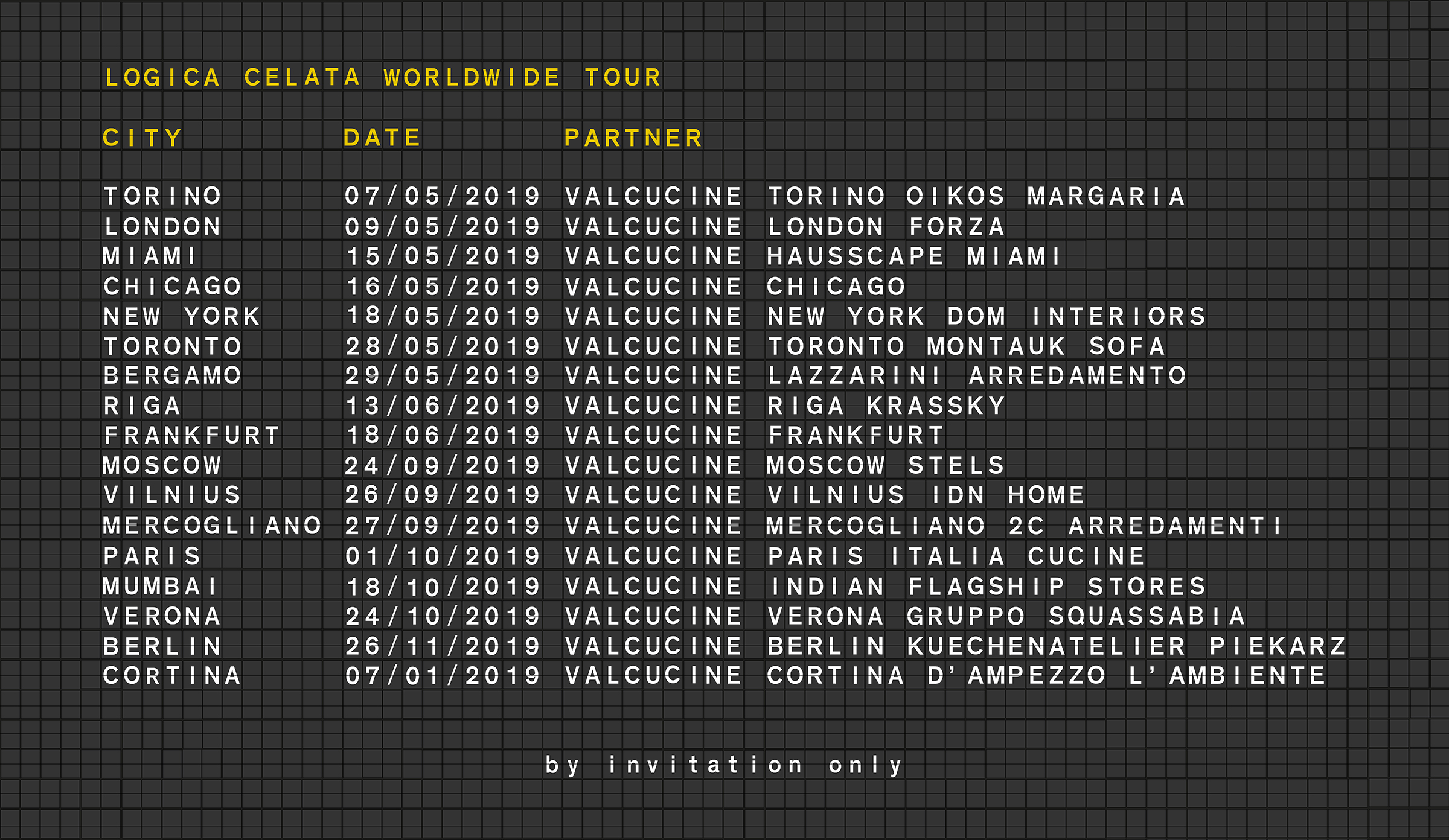 During the tour you will find two version of Logica Celata: Kitchen and Bar. Follow Logica Celata Worldwide Tour.