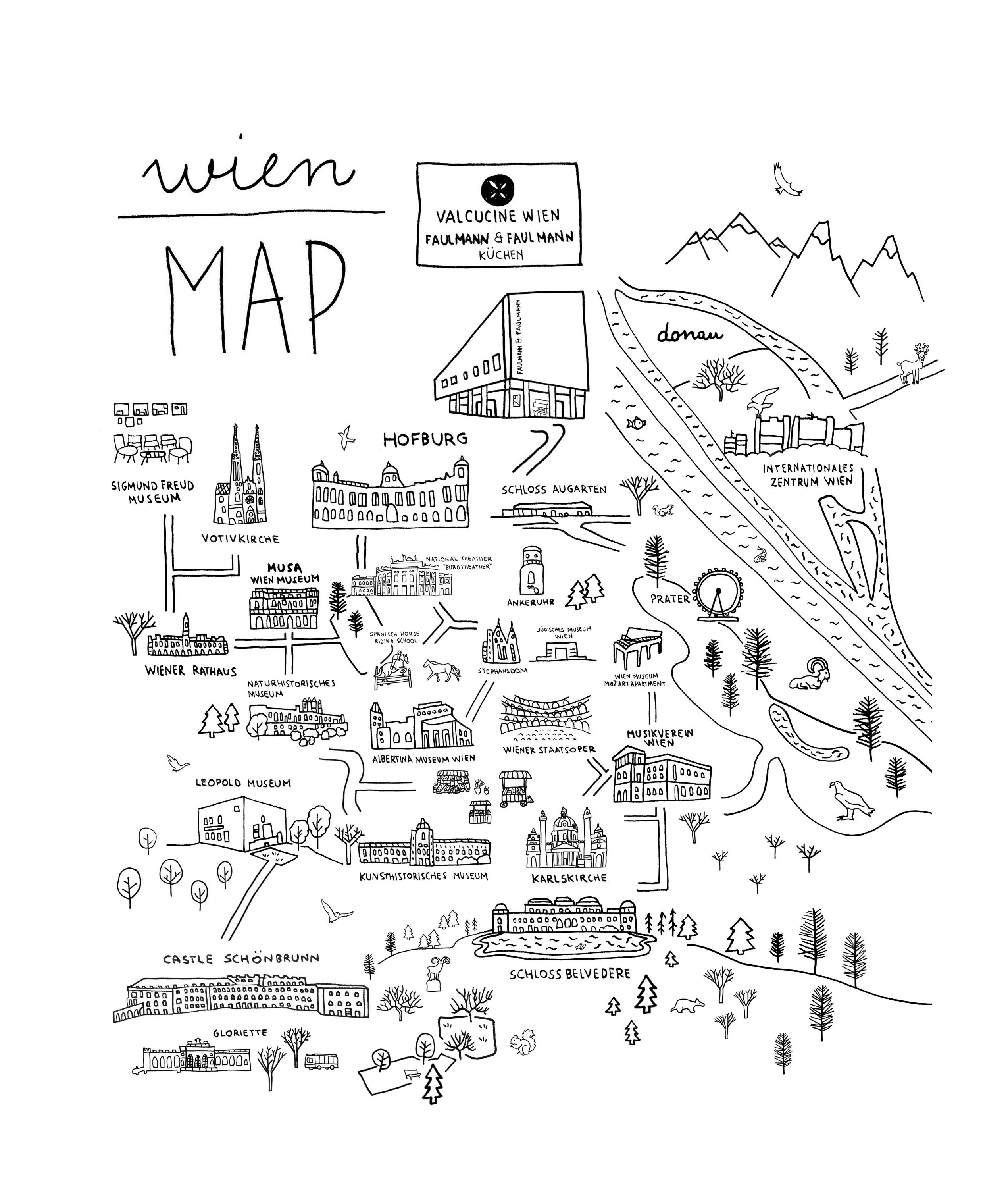 Following the successful launch in the most important capitals in the world, Logica Celata landed in Wien. Valcucine, in collaboration with historical partner Faulmann & Faulmann, hosted a special night event on February 20th, at Muthgasse 64.
In a private reception, Thomas and Wolfgang Faulmann welcomed their exclusive guests and high-profile members of the design world in the marvellous store that hosted Valcucine's latest masterpiece, the new Kitchen Logica Celata, designed by Gabriele Centazzo.  As an aperitif there were sparkling wine highlights from A-Nobis from Norbert Szigeti's sparkling wine cellar, afterwards you could enjoy the excellent cuisine, perfectly prepared by the chef Ysnait Bräuer (who has already cooked a Michelin star and two Gault-Millau-toques (fyi: in german: Hauben. These are awards for perfect cooking)). Delicacies for every taste.
Logica Celata – the end product of brilliant research into space optimization and reinventing ergonomics – is showcased at Faulmann & Faulmann in the Kitchen configuration which completes the models available for Logica Celata, together with the domestic Bar versions. Each configuration is equipped with solutions and accessories designed for specific requirements: everything is ready to be used as efficiently as possible and then disappear completely when no longer needed. Once closed, Logica Celata becomes an elegant piece of furniture.
At Faulmann & Faulmann, Logica Celata is matched with a beautiful example of Vitrum Arte, a Valcucine's technique to make inlaid decors on glass. For a monolithic tower unit with receding doors, Thomas and Wolfgang selected a work by the Italian artist Sandro Chia from the Vitrum Arte series "I Maestri".
Here is a selection of photos of the Logica Celata Worldwide Tour event in the  Valcucine Wien |  Faulmann & Faulmann store
photo credits© Sophie Menegaldo
"The ambitious project to launch Logica Celata worldwide, started last April 2019 during the Milan Design Week in a very special location such as Rinascente Duomo's rooftop. Since then, it was presented in the world's most significant cities: London, Miami, Chicago, New York, Toronto, Riga, Frankfurt, Moscow, Mumbai, Berlin and Paris, to mention a few. This amazing project is now showcased in Wien where we are proud to be in order to reinforce our presence in the Austrian market." said Giuseppe Di Nuccio, CEO of Valcucine.
Discover the Logica Celata Worldwide Tour 2019 / 2020 . Click here >>
Logica Celata is a new project to customise your tasting experiences.
Find out more on the product. Click here >>