If you have ever searched online for the best kitchen brands in the World one of the best ranked results is on ofdesign.net with the page "Top 20 leading kitchen manufacturers in Europe and exclusive kitchen brands".
Valcucine is listed amongst the 20 Best Companies to convince all with their kitchen design high quality and innovation. "Kitchen manufacturer in Europe there are many. But some are real edge thanks to its many years of experience and constant innovation and development research. This brand of exclusive kitchen are in demand and international reputation."
Dezeen Showroom listed our Artematica Soft Outline amongst their selection of best kitchen brands from a variety of internationally recognised manufacturers, designers and distributors.
"Created by designer Gabriele Centazzo, founder of Italian kitchen brand Valcucine, Artematica Soft Outline is a kitchen island characterised by rounded metal edges. The island is combined with Valcucine's Insula bamboo counter, which has a tapered profile designed to give it a light appearance."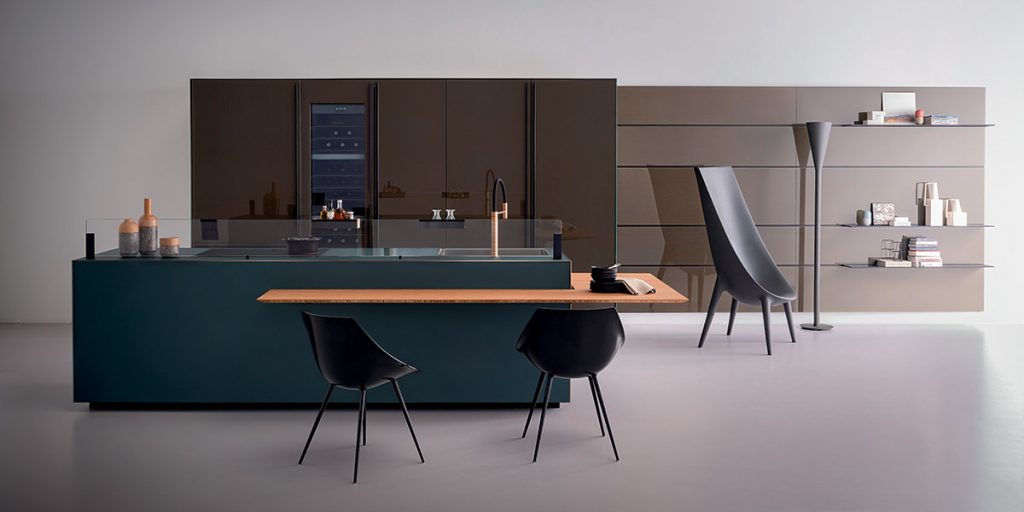 Remodelista, one of the most influential design blog in the World, names Valcucine amongst their preferred 8 Italian kitchen brands with Alpes Inox, Arclinea, Boffi, Dada, Poliform, Rossana and Schiffini.
"The youngest of the Italian companies in our lineup, Valcucine is known for revolutionizing kitchen ergonomics with its 1996 Logica Kitchen (picture wall units with lift-up doors and cabinets with removable drawers). The Logica was updated recently and remains one of the more technologically advanced modular systems available"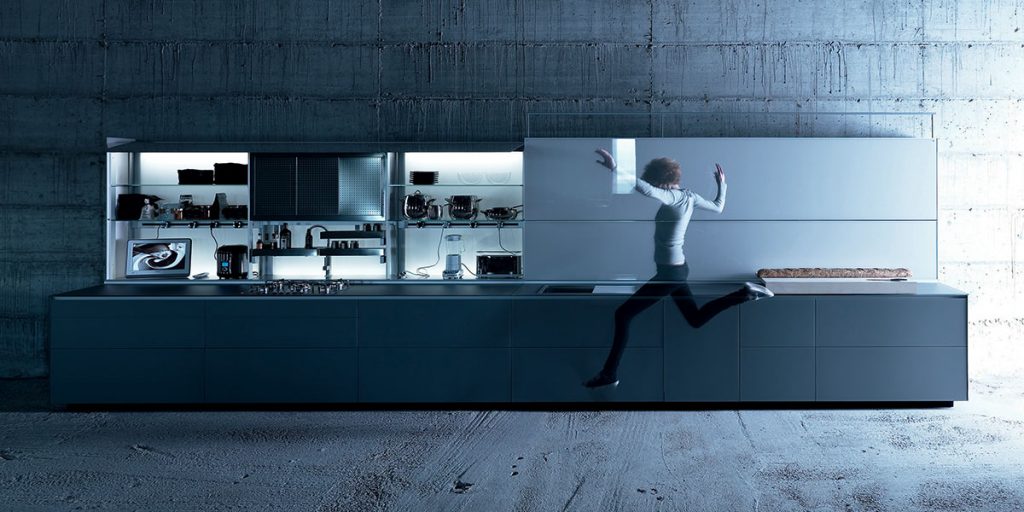 On Archello our Forma Mentis kitchen is ranked among the best contemporary kitchens with sleek cutting-edge island units.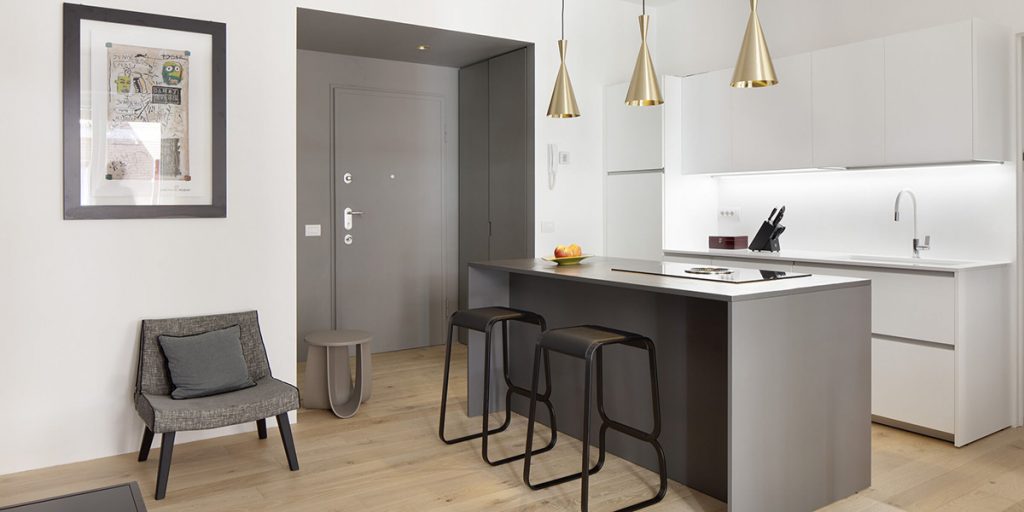 Futurist Architecture named Valcucine amongst their 6 best Italian kitchen brands along with Schiffini, Snaidero, Poliform and Pedini.
"Their famous Artematica style was first introduced in 1988 and remains one of the designs at their foundation. This brand is known for introducing the very first recyclable kitchen cabinet that is entirely made from aluminum and glass. Their cabinetry is defined as cutting edge that is striking, durable, and functional."
Recently Minimalistlivingroom.com said that when they talk about design kitchens they refer to the solutions proposed by top of the range companies in the sector able to give shape to dreams and desires, here the kitchens become equipped and resistant like the professional ones and at the same time invite to conviviality by embracing the open space philosophy.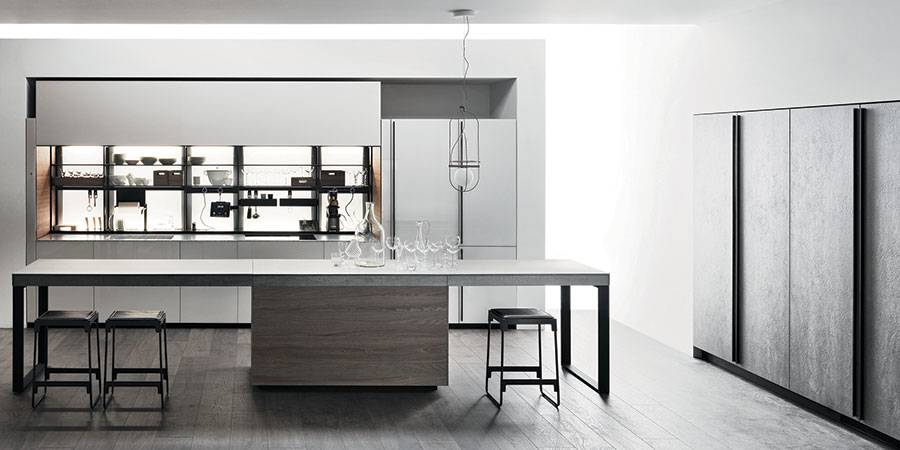 Valcucine is named among the most iconic design kitchens in the World. "The Valcucine brand stands out, here the projects are made entirely around man to give the perfect pleasure of living everyday life. Aesthetics indissolubly embraces the choice of precious and high-strength materials, as well as extremely functional and practical design solutions."
Home and Decor from Singapore named Valcucine among 6 luxurious kitchen systems to consider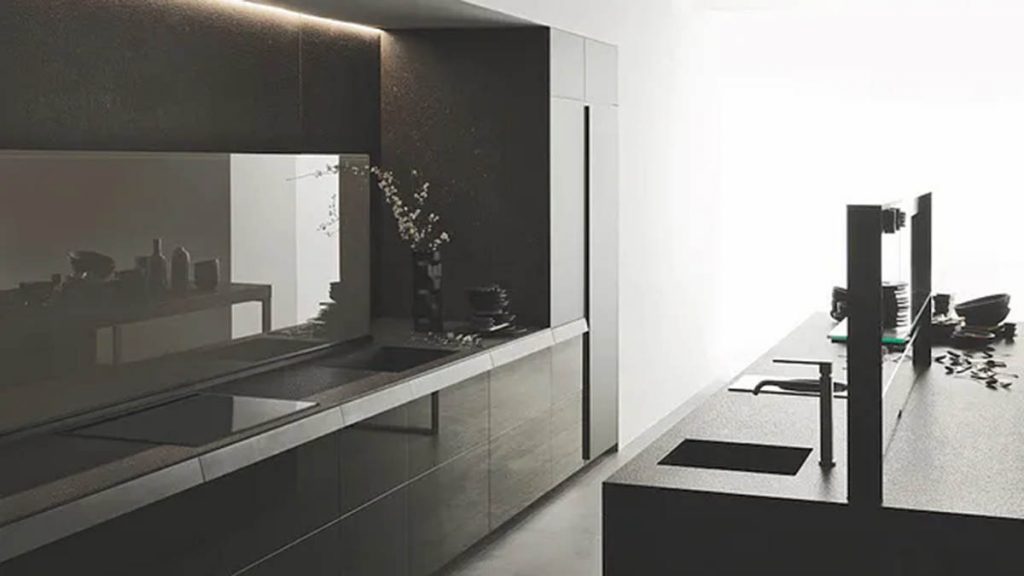 Recently Idealista, the famous real estate online platform, featured Valcucine in their editorial about "The most popular Italian luxury kitchens"
What makes a kitchen the best kitchen?
At Valcucine to design the perfect kitchen, we put people and their well-being at the centre of what we do, stimulating their senses to bring about joy in everyday activities.
We design kitchens made to last generations, kitchens that are timeless and impervious to trends.
We transform cooking into an extraordinary experience through the constant innovation of forms and materials.
We use our planet's resources in a responsible way, focusing on sustainability and respecting nature.
Discover more about our ethos.