In the Milan showroom within the Brera Design District, on the occasion of Design Week 2021, Valcucine presents a preview of Atelier Valcucine, the new exhibition concept developed in the Headquarter of Pordenone.
Valcucine has completely rethought its exhibition spaces, designing a new experience: informative, tactile, visual and emotional, to share and spread the brand's founding values of sustainability, innovation, wellbeing, timeless durability as well as the unique characteristics of its products.
All along the exhibition route of the Valcucine Atelier it is possible to discover and understand in detail the technical and sustainability features of the kitchens and in particular of all the elements that compose them – doors, worktops, base units, special elements – as well as to admire the innovative aspects in terms of ergonomics, materials and functionality.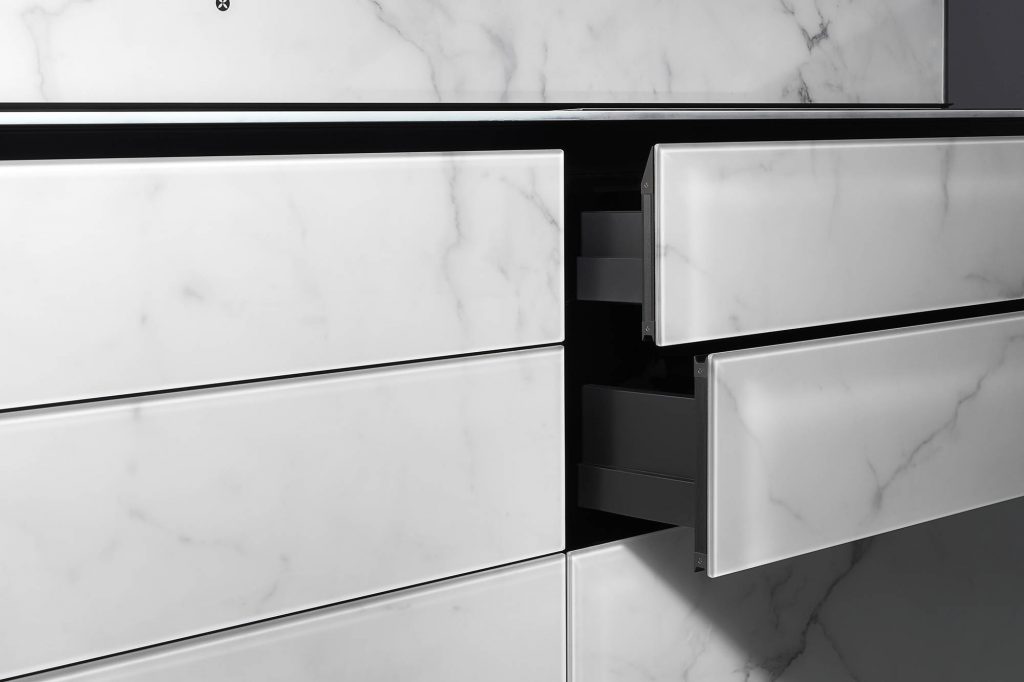 The restyling of some kitchens includes the new Mimesis glass, where the aesthetics of natural stone meet the potentiality of glass.
Vitrum Mimesis expands the expressive possibilities of glass with a solution designed for those who love the timeless aesthetics of natural stone without sacrificing the practicality of glass, thus combining elegance and strength in a single finish. Moreover, in terms of environmental impact, it represents a more sustainable alternative to stone, whose natural reserves are in some cases at risk of being exhausted.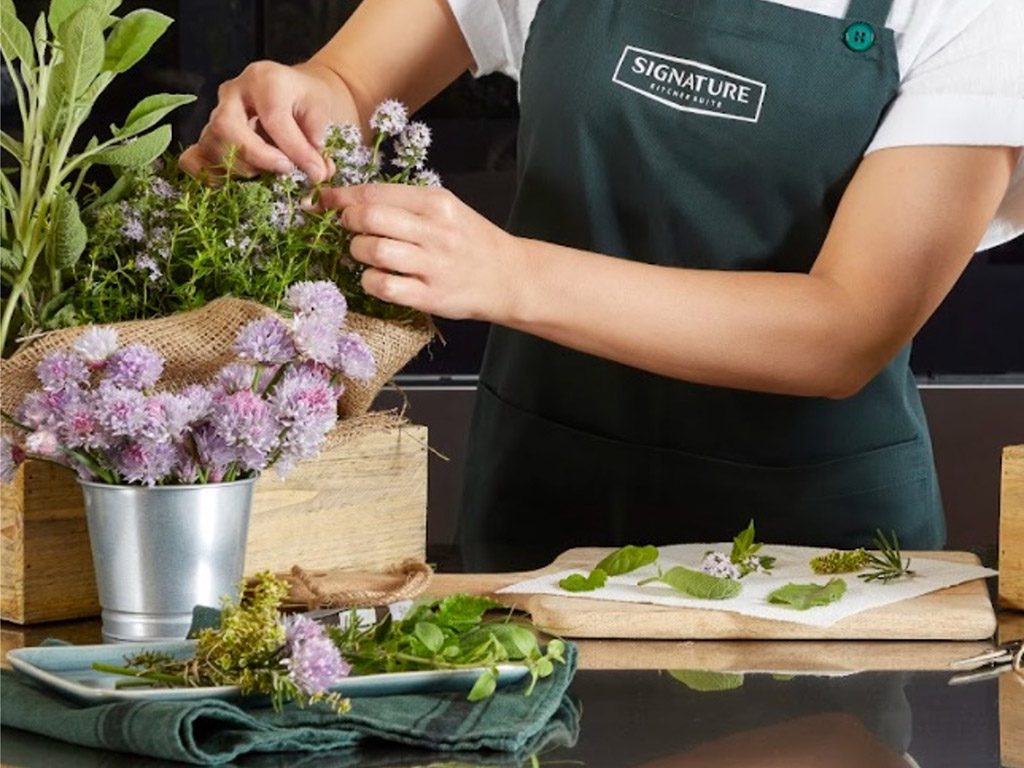 In collaboration with Signature Kitchen Suite, the high end brand of household appliances, Valcucine will emphasize its respect for food at every stage of the production chain by setting up a selection of live spices and herbs on the Artematica kitchen displayed in the showroom with the ergonomic New Logica system.
Thanks to the event Ortus, Valcucine and Signature Kitchen Suite, for which the experience in the kitchen is one of the main qualities of their products, will describe the characteristics of the various sprouts from an organoleptic point of view thanks to the collaboration with chef Andrea Vigna.
Showroom opening hours
Valcucine Milano Brera
From 4 to 10 September
10:00am – 9:00pm
Ortus
From 6 to 10 September
5:30pm – 7:30pm
Green Pass in mandatory to access the event and the showroom.

Valcucine invites everyone to the following rules:
– If you are sick, please stay at home and contact healthcare services if necessary
– Keep an interpersonal safety distance of at least 1 meter when moving around the showroom or queuing for the event.
– Be sure to wear the mask, which is good practice at all times.
– Wash your hands often! And if you can't do it with water, use sanitizing gel.
– Cover your nose and mouth when you sneeze or cough, possibly with your elbow crease, and throw the paper tissues in the basket once used.
– Avoid touching any surface, exposed products or installations.