We are excited to announce that, on Tuesday 16th November from 10.30 to 18.30, we will be visiting some of the most influential architecture firms in Madrid with Archivibe.
The architecture educational tour aims to understand how these renowned architecture firms are facing the sustainable challenge and which of the Sustainable Development Goals they are addressing.
Rafael de la Hoz Architects, is a multi-disciplinary International Architecture Practice based in Madrid, Spain. Founded in 1.920, it is one of the most prestigious and longest standing architecture firms in the world. Experience and knowledge acquired over all these years have enabled the successful completion of more than 500 projects in 20 different countries. They are renowned for our outstanding architecture and their steadfast commitment to design excellence, innovation, and sustainability.
Morph Estudio is a multidisciplinary team of architects and engineers, founded in 2014 and led by architects César Frías Enciso, Raquel Dueñas and Miguel Pradillo Cendón, specialized in the development of unique construction. With more than 120 professionals, located in the heart of Madrid, it is one of the largest architectural studio in Spain with most of its projects carried out in the country. As pioneers in the use of BIM technology, the life cycle of Morph Estudio projects involves and integrates architects, landscape designers, interior designers, engineers, and surveyors from the very beginning.
Founded in 2003 by Germán Alvarez, Creative Director, and José Manuel Fernández, Executive Director, Cuarto Interior is an interior design and architecture studio made up of creative professionals from a range of different backgrounds who work together to develop individual projects tailored to the needs and style of each customer. Specialising in hotels, catering and luxury residences, they offer their customers comprehensive services ranging from the initial concept to the overall implementation of each project; as well as specific consulting services including its exclusive furniture design for creating unique spaces.
The architecture educational tour

is free

and designed by Archivibe to provide architecture students, young architects, interior designers and architects based in Madrid an opportunity to experience and learn from the masters.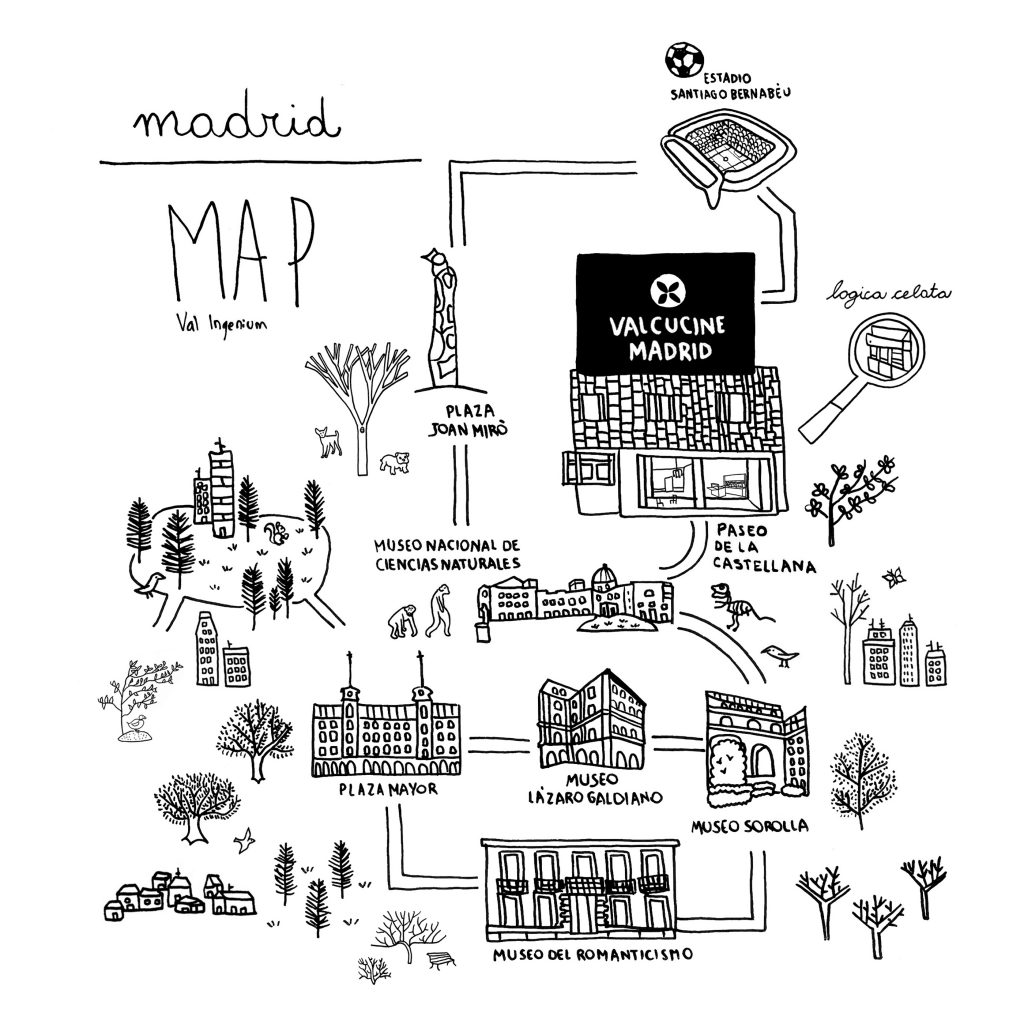 The educational architecture tour we support has different main features:
_to be inspired by breaking-through architects while visiting the most renowned practices;
_to learn the architecture philosophy of the most influential architecture firms in the world with fun and interactive sessions outside the monotonous routine;
_to experience some of the most awarded buildings guided by their creators;
_to socialize and interact with people from all walks of life;
_to retain memories for longer periods, and gain knowledge more effectively;
_to build new meaningful relationships.
Meeting point is at Valcucine Madrid P.º de la Castellana, 132 at 10:30am
Programme Tuesday 16th November 2021
10:30 Welcome coffee at Valcucine Madrid
12:00 – 13:30 Practice 1
Lunch time
15:00 – 16:30 Practice 2
17:00 – 18:30 Practice 3
> Programme could be modified due to organisation needs.
> Travels, urban transport tickets, meals and accommodation costs are not included
Cover image: Alex Azabache