The new Symposium dining table, with its neat and floating volumes, really becomes the ideal furniture component to complement a Valcucine kitchen.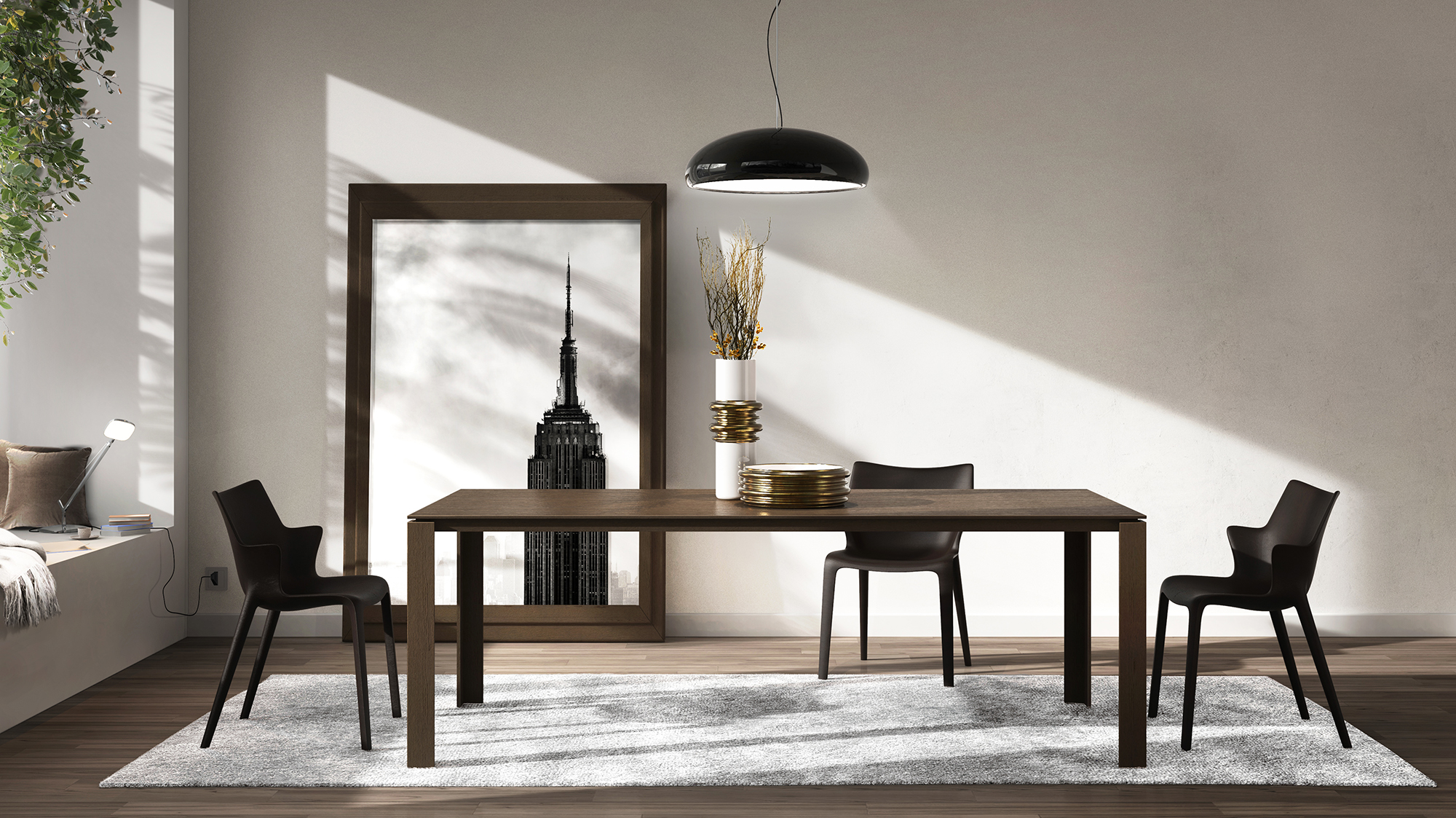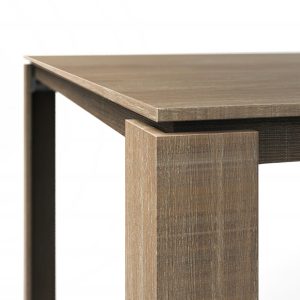 Flight and lightness, Valcucine principles key to its philosophy and design, express themselves through an evocative and graceful language made up of thin lines and sleek forms.
An ingenious detail allows to create an intentional gap between the legs and the table surface which lends a floating effect to it.
The 1 cm thickness which brings together top, gap and the legs profile, outlines the table lines, defines its volume and enhances Valcucine sense of proportions and lightness.
The internal aluminum structure provides maximum steadiness.
Versatility of the Symposium kitchen table
The Symposium table, available in 6 widths (W80, W95.8, W160, W200, W220, W240), 2 depths (D80, D95.8) and various finishes, stands out for its versatility. The possibility to mix Wood, Tech Ceramic and Vitrum – through its different combinations of Gloss and Matt Vitrum, Graphic Vitrum, Vitrum Mimesis, Tactile Vitrum and Vitrum Arte – on each component of the table, allows to create compositions with a personalized textured and chromatic effect.