On the occasion of Your Green Pea Home (Turin, October 6 th and 7 th) Valcucine has gathered a selected group of influencers and involved them into an exclusive experience in the name of sustainability and craftmanship.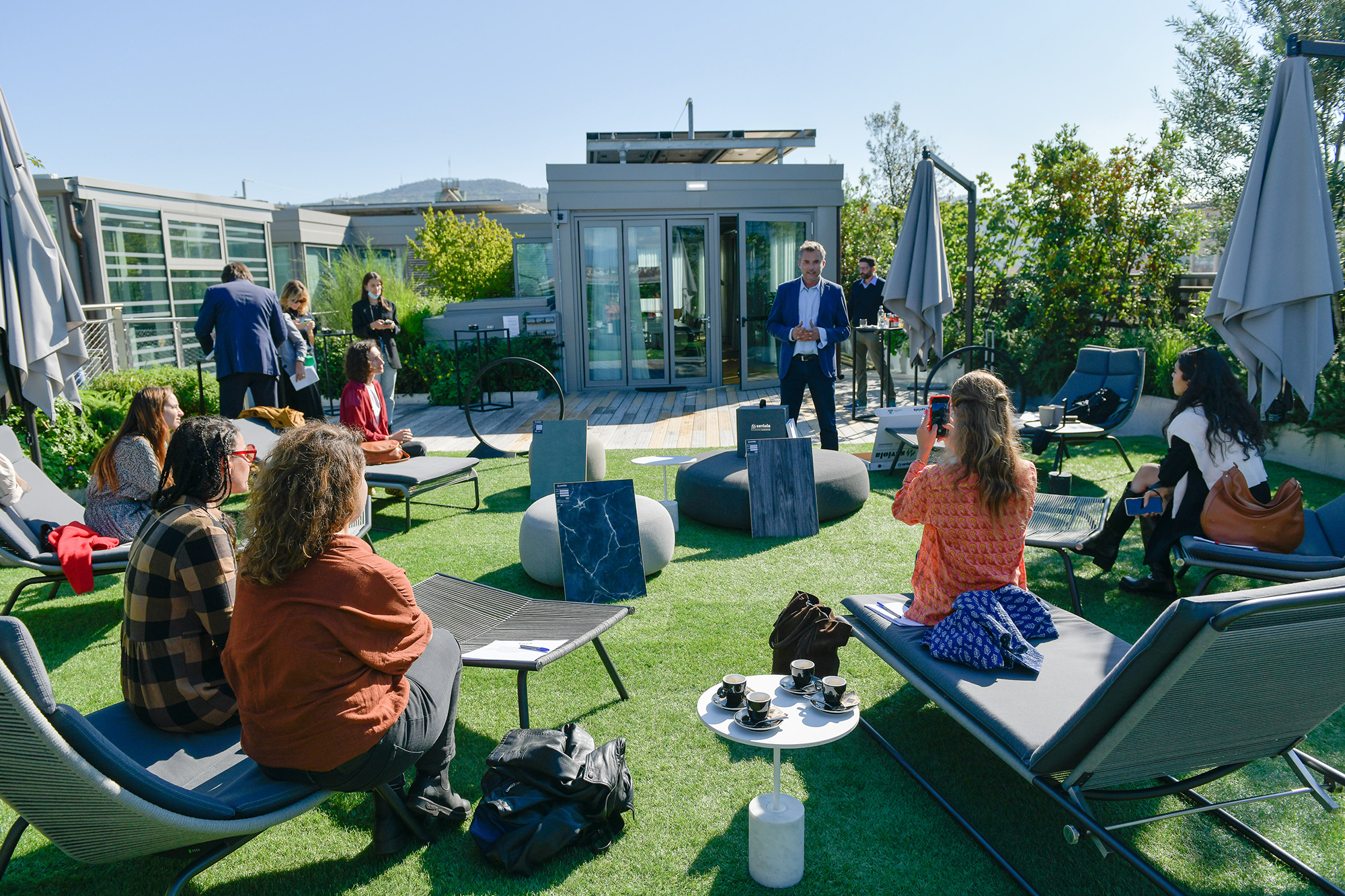 The 2 days event dedicated to sustainable design was organized by Green Pea, the world's first Green Retail Park launched last December in Turin by the Farinetti family. A 15.000 sqm space, distributed on 5 levels and dedicated to conscious shopping is focused on the topic of environmental respect and sustainability.
This is a philosophy which Valcucine has stayed ahead of for the last 40 years, and which has seen her amongst the partners of this project.
The topic chosen by Valcucine for this event is craftsmanship; not only does this detail enhance furniture, but it also represents a key factor   during the process of choosing a kitchen, for its natural tendency towards the concept of sustainability: leaning towards craftmanship contributes to creating a fonder relationship with the kitchen, increasing its lifecycle and durability.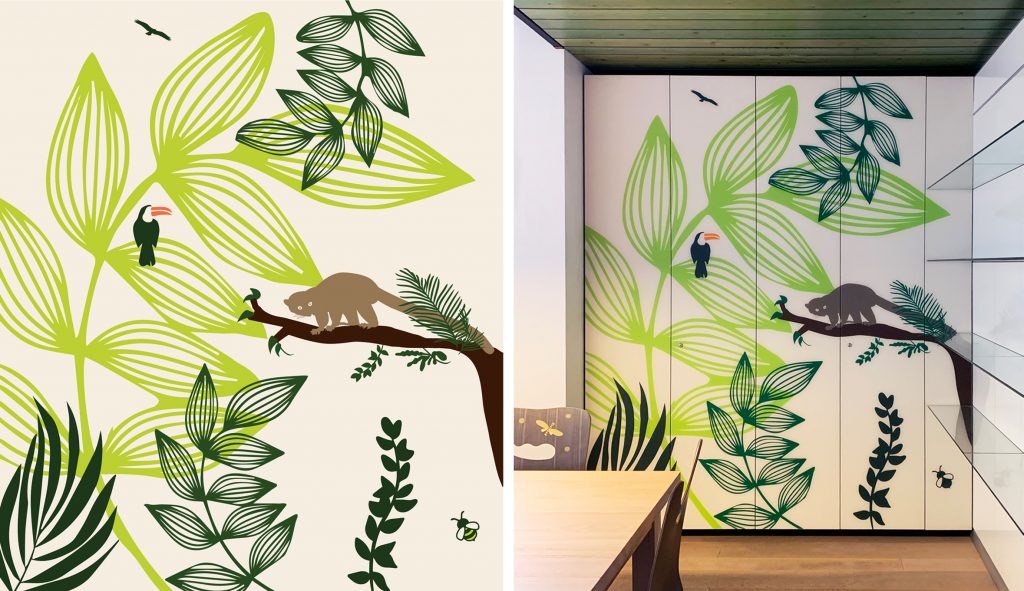 Art, beauty, and customization in the kitchen at Green Pea with Vitrum Arte
The workshop organized by Valcucine has involved all guests in one unique experience towards the discovery of Vitrum Arte which allows to creating glass surfaces with manually applied patterns with extraordinary inlay craftmanship.
This is a unique occasion for each participant to experiment the process of creating a drawing, a graphic or a collage which will then be inlayed on glass by a Craft Master and gifted to guests as a souvenir of the event.
Through Vitrum Arte creativity finds its full expression. It is possible in fact, to customize the kitchen with different types of images, starting from Master pieces by famous artists, to drawings inspired by one's personal creative flair, as shown by the ones created by our guests:  Andrea Ferrario @andykate, Maria Cristina Sgro @acriativelife, Silvia Moroni @parlasostenibile, Carolina De Castiglioni @carothesituation, Nicoletta Carbotti @la_Nico_C, Franz Simone @franzsimone, Paolo Casati @fuorisalone, Andrea Tuzio @collater.Al, Rocco Galluccio @ragalluccio, Giorgia Fiore @gfiore, Marta Pavia @zuccaviolina, Virginia Simoni @virginiasimoni_, Giorgia Polo @giorgette_P, Gianluca Fazio @thererumnatura.
Vitrum Arte creativity, along with a completely manual craftmanship, makes each kitchen its own piece of art.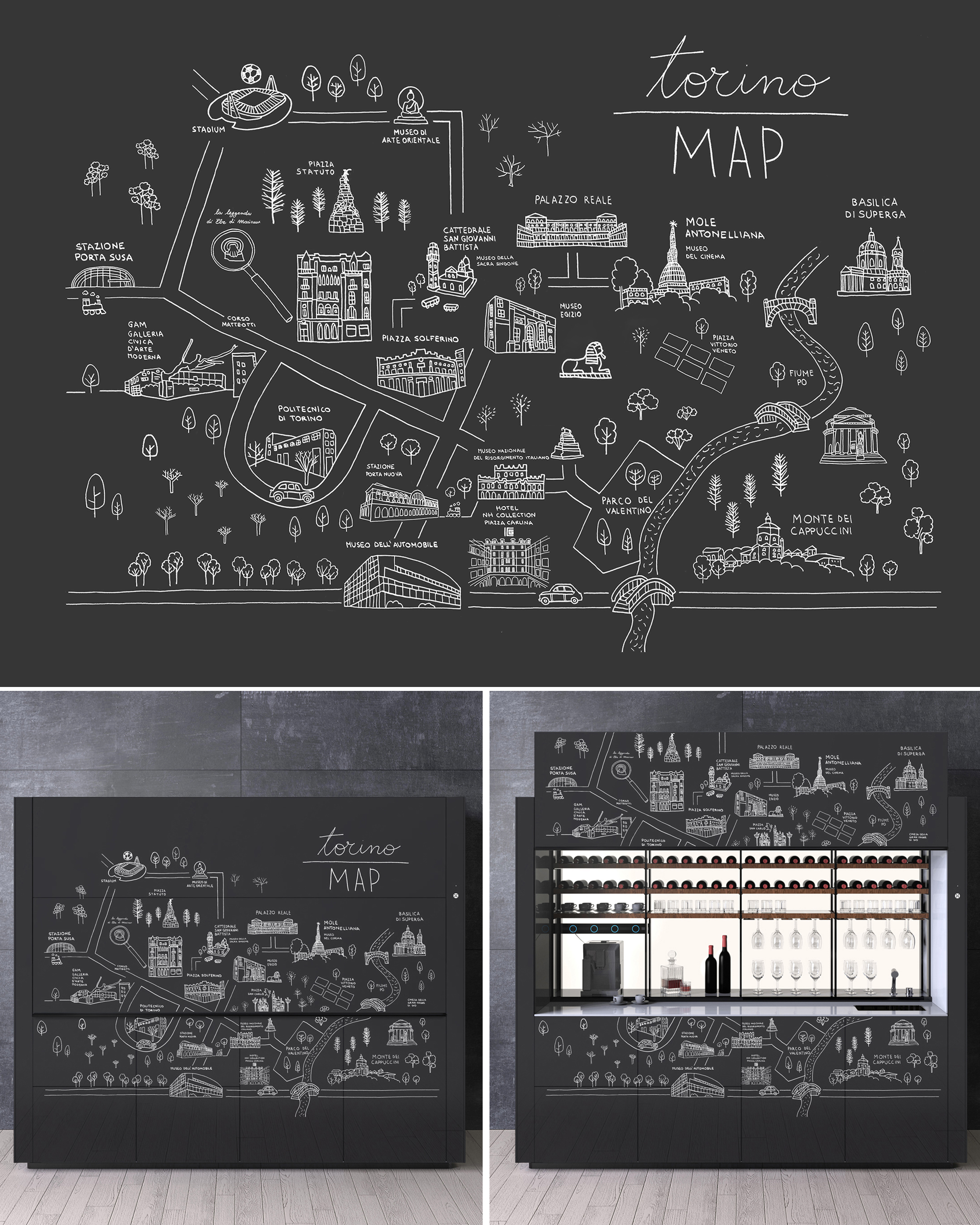 Photo courtesy of Alessia Rizzetto PR