Domus Academy organized for its students in Milan, a series of workshops, in collaboration with many companies of Italian excellence, including us as Valcucine.
We are pleased to participate together with the students of the Master in Interior & Living Design in the workshop based on the exploration towards new living scenarios that inspired the students to design innovative systems and display elements in the retail and showroom context.
The workshop designed and supervised by architects and interior designers Marina Baracs and Laura Micalizzi with the participation of mentor Aoi Hasegawa, pursues the mission of exploring the different ways of living contemporary space, analyzing the different behaviors, habits and lifestyles of today's inhabitants.
Students tried to visualize a space that was able to represent innovation and future living on the basis in our Valcucine philosophy and values.
Deep knowledge of people's needs, continuous research and creativity are precisely our constant tools of improvement, of pushing for progress, of devising a better kitchen environment. A way of acting to rethink space and the way we experience it, through unique functionality, innovative materials and multifunctional elements designed to make life easier.
As for Domus Academy students' s mission, today's ideas are developed so that they become tomorrow's solutions, in harmony with people and the environment.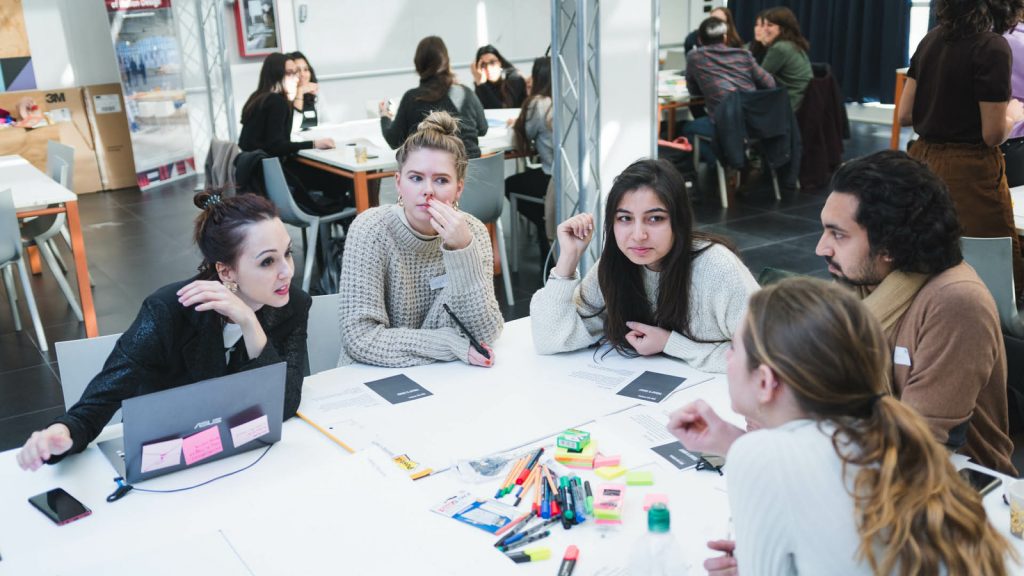 In addition to us among the various companies called for collaboration we find:
The holistic luxury brand Bav Tailor, which together with students from the Master's in Fashion Management is developing a useful brand strategy to strengthen its perception capable of building international awareness of the new retail concept
Master's in Fashion Styling & Visual Merchandising students, on the other hand, have the opportunity to collaborate with fashion magazine CAP 74024 to create animated visual content for the magazine and social channels.
The students of the Master in Luxury Brand Management in conjunction with the Valpolicella's winery company Massimago Relais are assisted in creating a unique customer experience, combining culture, tradition and nature.
Master's students in Product Design within the workshop in Advanced Design & Processes, on the other hand, participate in a competition, designing a series of furniture or surface solutions using TABU plywood and panels, Italian excellence in wood dyeing.
Cortilia, the first and innovative online farmers' market, is designing together with students from the Master in Visual Brand Design new scenarios and concepts for global brand identity through communication and packaging strategies.
Master's in Business Design students within the workshop in Enterpreneurship through Design, focused on developing design strategies to launch new and ingenious startups into the marketplace.
GetYourGuide, the leading travel booking platform, followed Master's in Service Design and Master's in Interaction Design students step-by-step in designing experiences built on interaction and relationship with information, communication tools, relational spaces, objects and interactive services.
And finally, students from the Master's in Urban Vision & Architectural and the Master's in Interaction Design have analyzed the city of Prato as a case study, focusing on the relationships between nature, ecological systems, cities, actions, policy and behavior. The in-depth study focuses on landscape and urban design through the implementation of specific strategies: political and environmental studies, social and collective studies, landscape vision and ecological configuration, to promote individual and group skills in the field of public space design.