Trends in the design world are constantly evolving, but never before has the return to nature been as strong as it is now. Along with welcoming environments and natural materials, other influences, shaped by an idea of sustainable luxury, are emerging.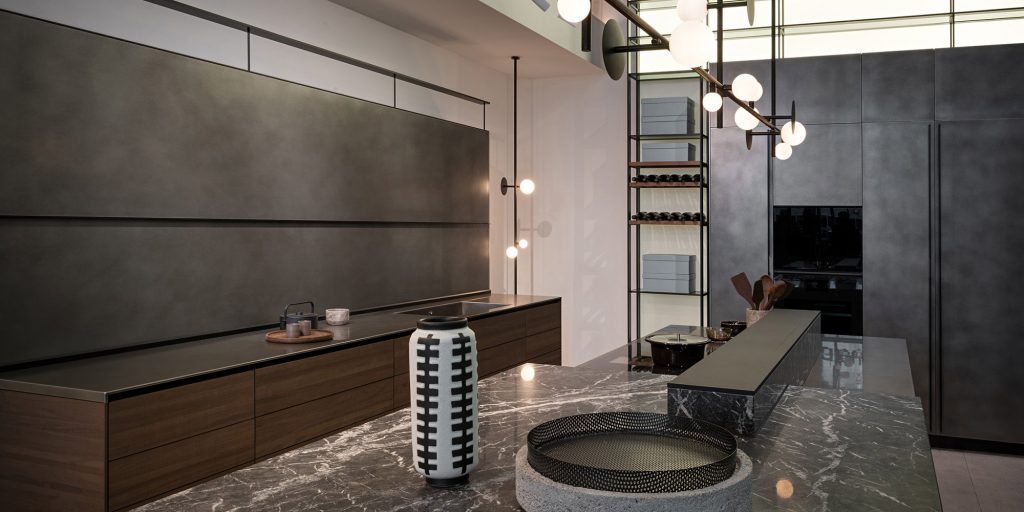 Artematica | design by Gabriele Centazzo
Proof of this was the success achieved during Milan Design Week 2023 at the newly renovated Valcucine Milano Brera showroom on Corso Garibaldi 99 where we presented our new sustainable kitchen products, as well as the Ecosophìa catalogue that showcases them within sustainable architectural designs.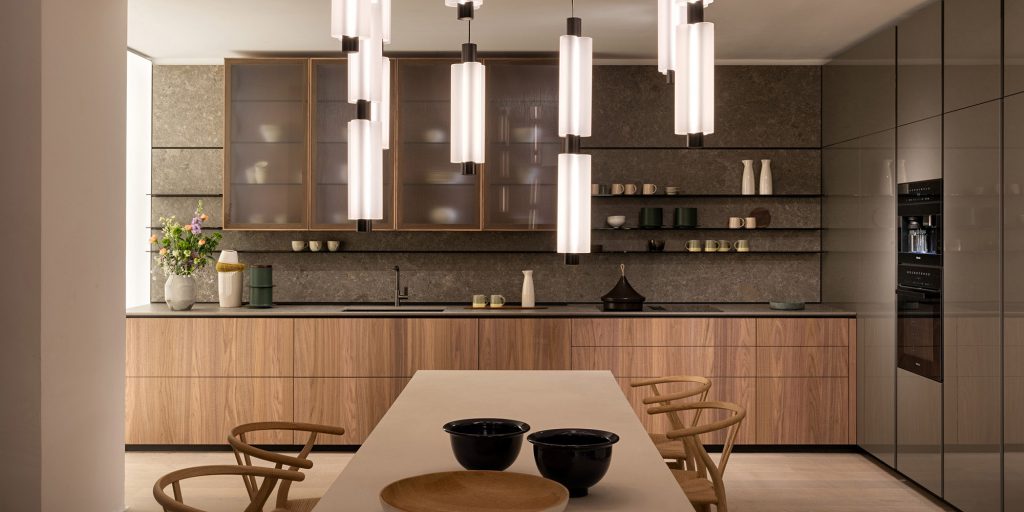 Forma Mentis | design by Gabriele Centazzo
This edition was a demonstration of how Valcucine has been able to combine tradition and innovation, creating a warm and elegant environment without sacrificing the classic product information that supports the incomparable quality of our kitchens.
The new Valcucine Milano Brera space is an image of the company's international vocation.
A new stage in an evolutionary journey that has been able to mix the typical technical materials such as steel, aluminum, and glass with natural materials such as wood, marble, and stone, as well as complements of different geographic origins such as Scandinavian wood, Asian ceramics, Mediterranean terracotta, and Italian glass, with products designed to be flexible and adapt to the architecture of the space.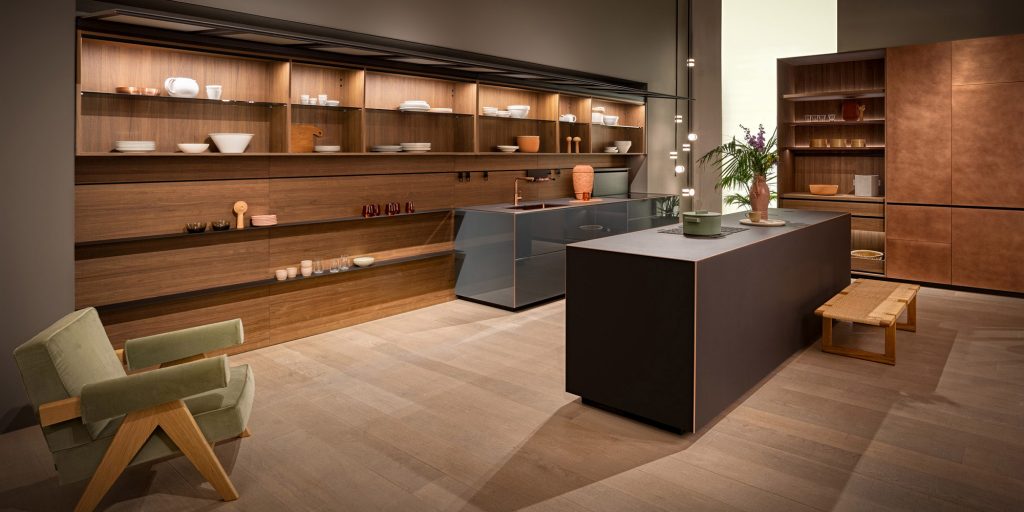 Artematica Soft Outline and wall unit with new Vela tilting door | design by Gabriele Centazzo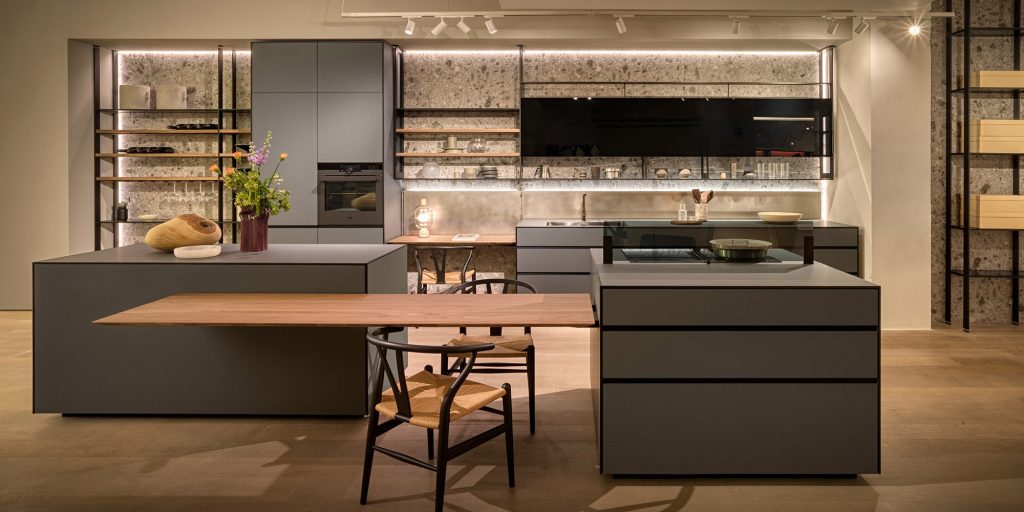 Riciclantica Outline | design by Gabriele Centazzo
Examples of this are the new cabinet equipped with the Vela door, the largest tilting door in the kitchen market, the new shelving systems associated with Riciclantica Outline (winner of the Good Design Award 2022 along with Artematica Soft Outline), the dynamism of the Insula counters and islands presented, and the ergonomics of all the magical openings.
Valcucine is an example of how the engineering of design and Italian craftsmanship tradition can come together to create products of the highest quality, and the new showroom presented during Milan Design Week 2023 is a symbol of the refined and distinctive way of interpreting sustainable luxury while maintaining the company's values of timelessness, well-being, and innovation intact.
Photography: Michele Salucci | ImmaginAria
Photography: Chiara Catalini