Valcucine Brasil | Habitat Naturale contributed, together with architect Ricardo Abreu, to the Casa Coral project in Casa Cor (San Paolo, Brasil) to create a house with a colourful and futuristic atmosphere.
The 225 m² space offers visitors a striking environment where shades of pink prevail, combined with playful and modern architecture.
Casa Coral, at Casa Cor, designed by Ricardo Abreu, offers visitors a striking environment where shades of pink predominate, combined with playful and modern architecture, an ode to the courage of venturing into the realm of colors and projects that value the individuality of those who inhabit them.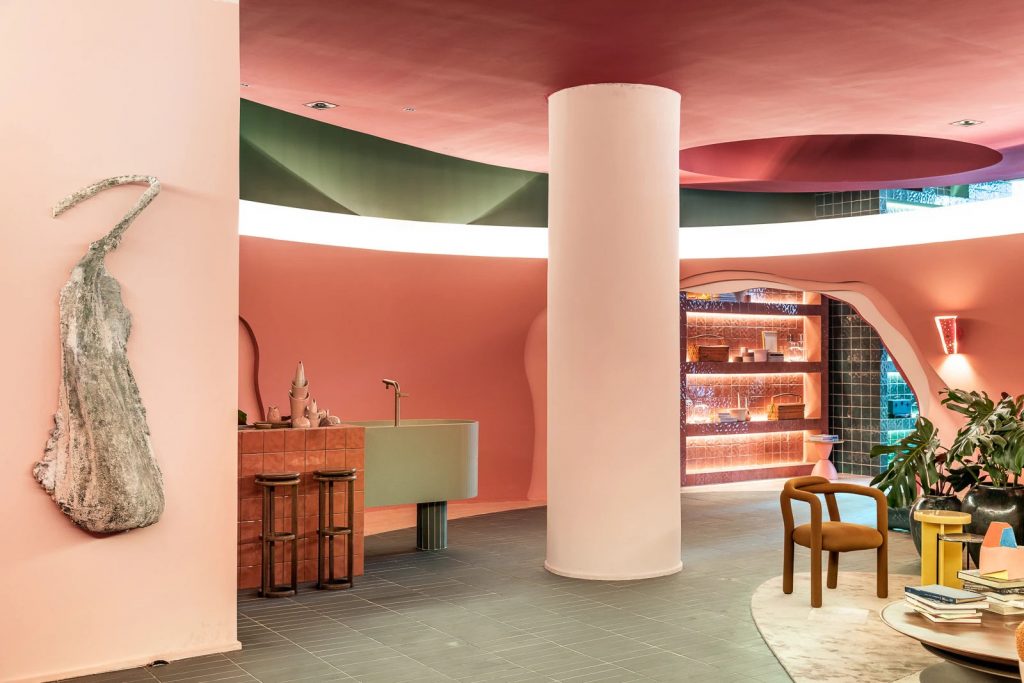 In this case, the carefully designed space was intended for a 64-year-old woman who is very confident in herself and her accomplishments. Two years ago, she decided to embrace her true identity by stopping dyeing her hair and no longer fearing aging.
In her home, it is possible to understand the multiple nuances of this modern, innovative, and intense woman who has always enjoyed the playful universe of dolls, not adhering to social conventions and leaving ageist prejudice behind.
"Casa Coral is recognized for celebrating the use of colors, all the energy, and sensations that surround them. In this project developed by Ricardo Abreu, it couldn't be any different. We provoke people to break free from the standardization of decoration and escape conventions, allowing their home to be an expression of who they are on the inside as well. After all, your home can be whatever you want it to be," says Juliana Zaponi, Communication and Colors Manager at AkzoNobel LatAm, the manufacturer of Coral Paints.
With a total area of 225 m², Casa Coral is divided into two main cells: a social one, composed of integrated living room and kitchen, and a private one, including bedroom, dressing room, and bathroom.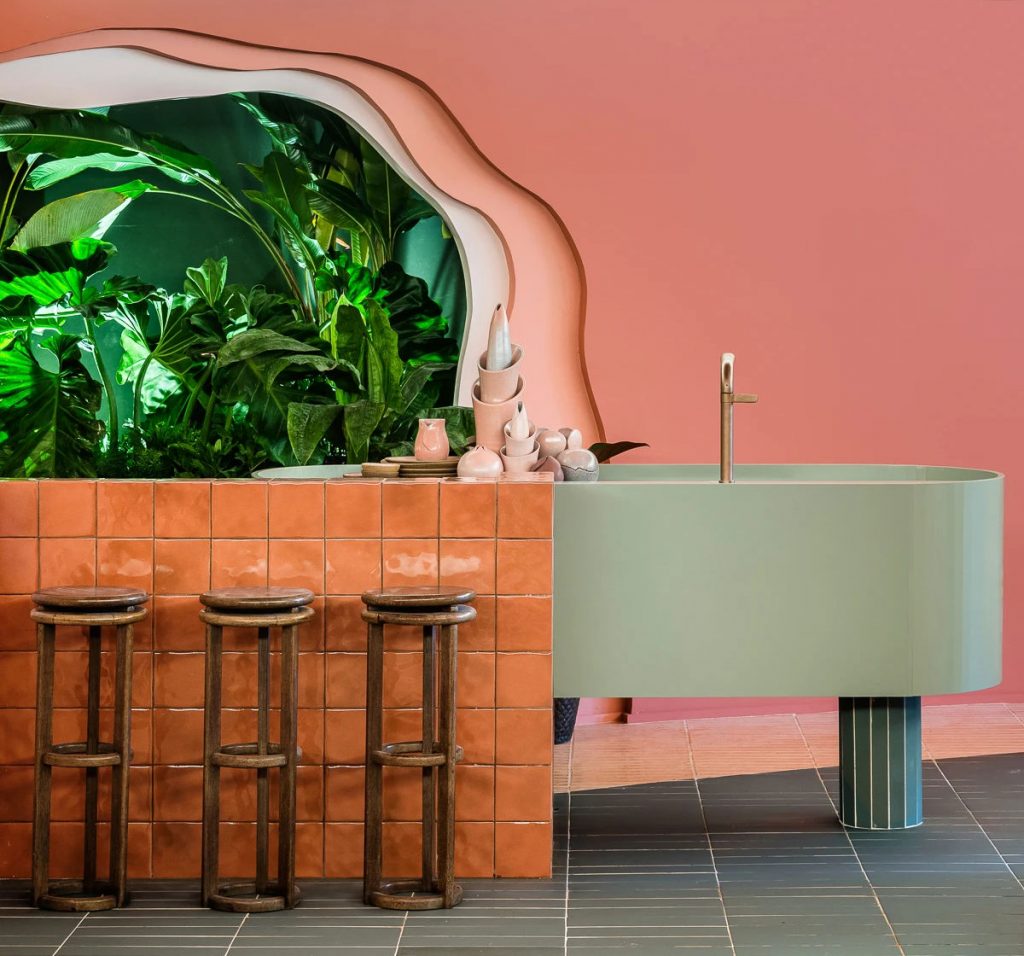 The kitchen area projected by our Brazilian partner Valcucine Brasil | Habitat Naturale and the architect Ricardo Abreu, focuses on a custom Artematica kitchen with Tactile Walnut doors and glass drawer bottom.
The main highlight is the five layers of walls that envelop and embrace the residence, metaphorizing the various layers of the resident's life.
Inspired by the format of dollhouses, the project also features two large ellipses that connect the spaces, creating openings that transform into doors and windows. With sinuous and organic cutouts, they highlight the walls with a gradient of pink, representing different phases of life.
One of the standout elements is the two large ellipses present in the ceiling, painted in a deep red tone, Vermelho Terra, which contrasts with the pink environment and creates the sensation of higher ceilings.
Take a look at the video to find out more about this colourful project:
Photo credits: Renato Navarro