Inside Palazzo Carmi, in the heart of downtown Parma, the architects of our partner Blank Design for Living have skillfully brought to life a renovation project in one of the city's most prestigious historical buildings.
The neoclassical-style palace underwent a significant restoration work in the late 1990s, dividing it into several apartments.
Architects Michele Morelli and Valeria Piras aimed to carry out a complete renovation project involving the entire layout, electrical systems, and the installation of a home automation system, as well as the supply of furnishings and the design of personalized solutions.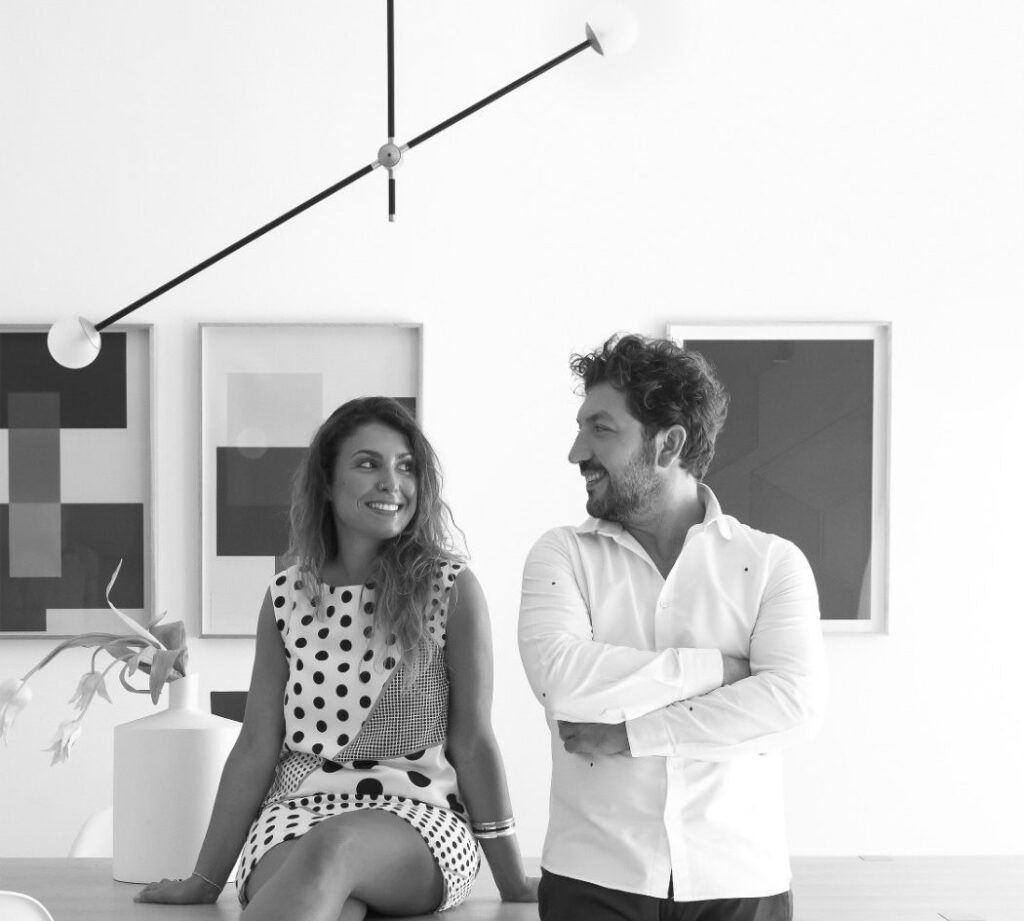 "We aimed to create more functional spaces tailored to the client's needs, both in terms of storage and kitchen ergonomics, as well as energy efficiency and integrated control within the apartment through the implementation of a home automation system."
Michele Morelli and Valeria Piras
The whole project had the precise intent of infusing a contemporary touch into the apartment, integrating technologically innovative products while still preserving the historic character of the building.
The apartment is spread across two levels: the upper floor is accessed through a doorway that overlooks the enchanting historical atrium of the palace.
A double swing door leads to the dining room, directly connected to the kitchen, designed as a space to entertain friends and family while preparing meals.
The glass kitchen features a large central island in Pure White Vitrum doors.
The owners have chosen the Genius Loci model with a Titanium Tramonto finish, enriched with the special element Air Logica system.
The elegant receding door conceals the taps, dish rack, and equipped worktop, provided with drawers with titanium fronts in harmony with the cabinets in the dining room.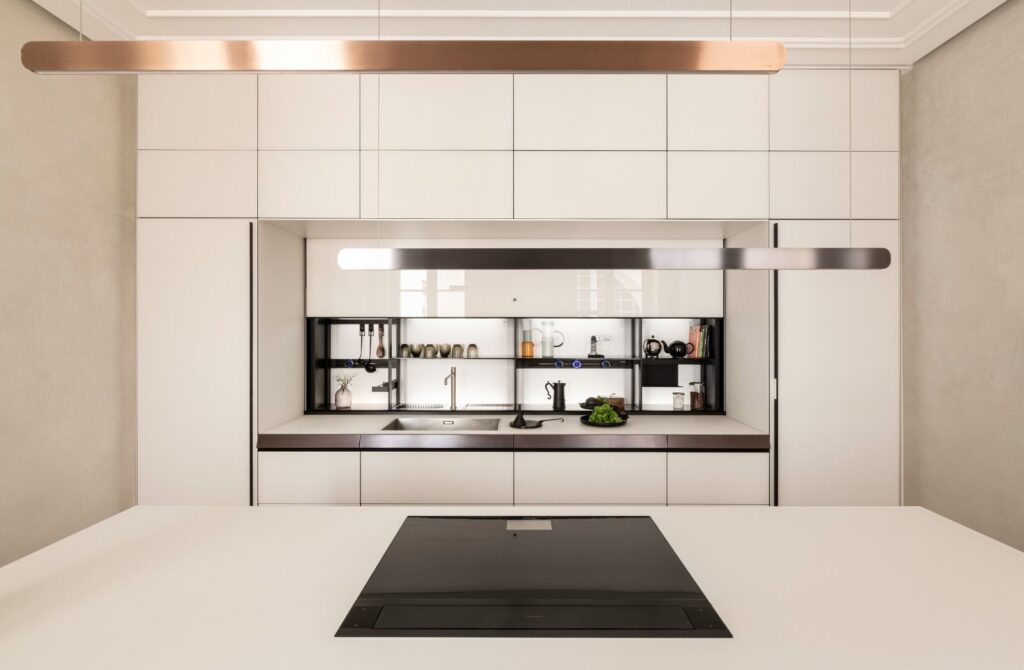 Throughout the apartment, the oak floor with a Versailles laying pattern evokes an ancient atmosphere while hiding a modern underfloor heating system.
The ceiling features neoclassical cornices that serve not only as decorative elements but also conceal access hatches to technical equipment. Similarly, elegant wainscoting under the windows conceals some cooling machines, creating a harmonious blend of innovation and ancient charm.
Three main materials characterize the entire project: wood, used for the upstairs flooring and custom cabinets; Crema d'Orcia marble, used in various textures, and plaster, with its textured effect, applied to all the walls of the residence.
The renovation project also involved the staircase that connects the two levels, creating a custom-made staircase with a characteristic railing in Black Walnut, a true sculptural element that conceals an integrated retractable door behind which laundry and service rooms are located.
The apartment is equipped with an advanced home automation system and hi-tech solutions to ensure maximum comfort: automated curtains and shutters, remote control of heating, cooling, and biometric access control.
Photo credits by Vito Corvasce