After the architecture educational tours in Madrid, London, Milan and Berlin, on September 14th, 2023 we attended and supported the tour organized by Archivibe in the vibrant city of Paris.
This unique tour was specifically crafted to provide a valuable learning experience for young architects, interior designers, and students. The primary aim was to offer insights into how responsible architects are actively working to enhance their practices, thereby contributing to the creation of architecture and urban environments that have a positive impact on our world.
During the tour we took, together with Valcucine Paris | Italia Cucine, the 15 enthusiastic participants on a captivating journey through some of the most influential architecture firms in the Ville Lumière.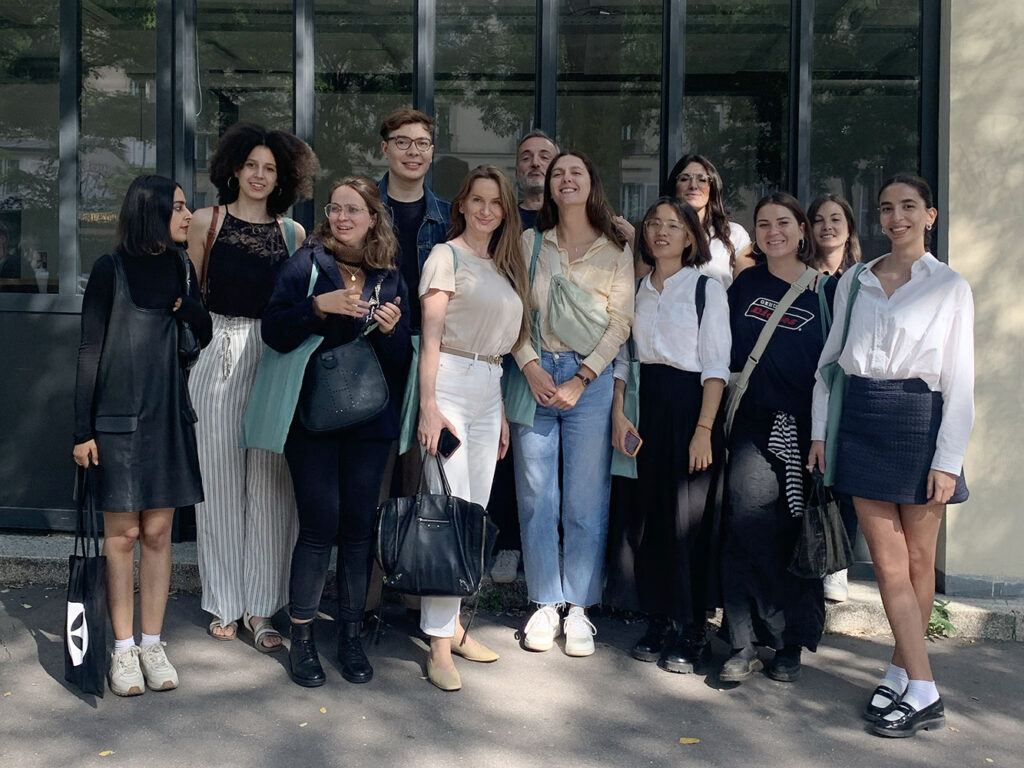 These visits allowed attendees to delve into the philosophy and commitment of these firms towards building a better, more sustainable built environment. It was a rare opportunity to witness firsthand the innovative approaches, design principles, and sustainability initiatives embraced by these architectural pioneers.
During this tour, we had the opportunity to visit three prominent architecture firms: Pietri Architectes Petitdidierprioux and Leclercq Associés.
The tour took place in the Popincourt arrondissement, which is located on the right bank of the River Seine. It's worth noting that Popincourt is among the most densely populated urban districts in all of Europe.
A trailblazing firm known for its innovative architectural solutions and commitment to sustainable design. The vision of Pietri Architectes draws inspiration from the Mediterranean region, infusing its projects with elements of the coastal architecture harmoniously blended with Parisian influences and the city's Haussmannian style.
Striking a perfect balance between North and South, Jean-Baptiste Pietri and his team propose a solar architecture characterized by curved shapes and white limestone tones, creating an architecture that embraces its environment with generosity and respect.
Participants had the opportunity to explore their projects and gain insight into their design philosophy.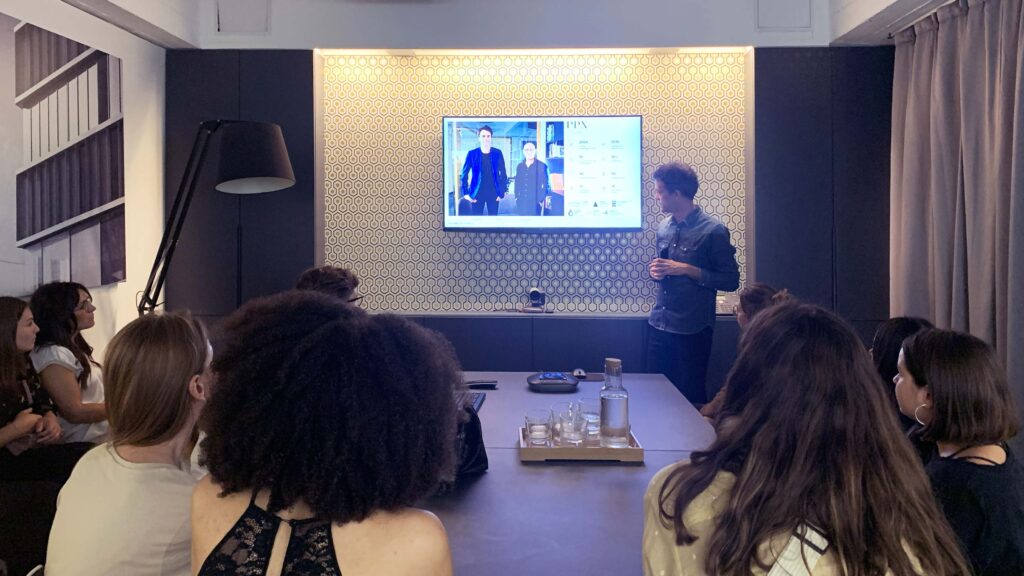 With offices in Paris and Lyon, Petitdidierprioux has successfully completed around forty remarkable buildings, specializing in the realm of housing. They consistently emphasize a concept of "friendly density," bringing together individual and collective housing within their high-rise structures.
Petitdidierprioux's approach is centered on three fundamental principles: creating a positive and enduring influence on the project's social and environmental surroundings, embracing innovation in architectural solutions, and maintaining consistent and dedicated professionalism in every project.
The third practice we visited was Leclercq Associés. Participants had the privilege of learning from their expertise.
With a rich history of architectural excellence, the renowned French architecture firm showcased their dedication to creating exceptional urban spaces, timber buildings and masterplan.
The agency's core approach seamlessly weaves together architectural design, urban planning, and landscape architecture, all with a strong commitment to environmental sustainability.
Throughout its existence, the agency has maintained a steadfast focus on merging indoor and outdoor spaces, architecture and landscape, thus defining its distinctive practice.
Emphasizing comfort and functionality, their buildings advocate for both individual and communal living, celebrating the ordinary and unique aspects of life. Notably, they tackle pressing environmental concerns through innovations in reversibility and energy efficiency.
Overall, the educational tour in Paris was an enriching experience that allowed participants to gain a deeper understanding of responsible architecture, sustainable design practices, and the profound impact of architecture on our world.