Share
We are heading towards the end of the year and your first year as Valcucine CEO. How is it going?
This has been a very intense yet amazing year to me. I found people strongly connected to the company, aware of the complexity, but proud to work for this brand.
For Valcucine it has been an important year: we have initiated major quality improvement actions, both in the product and procedures.
In the marketing and communication Dptms we have re started spreading the culture of sustainability and innovation, both internally and externally. The new show-room confirms how incredibly up to date our founding values are.
Wa are working in partnership with our commercial network, to select the best partners, to increase the brand awareness and satisfy our clients 'needs. As far as product upgrading the R&D and Style Dptms are working to introduce important innovations at the next Milan Design week in April 2022.
Over the past twelve months we really did our "homeworks" , although much more still remains to complete. The most important thing is that we are aware that " we have oriented the bow of our boat in the right direction', as witnessed by the trends, the enthusiasm of our shareholders and our clients.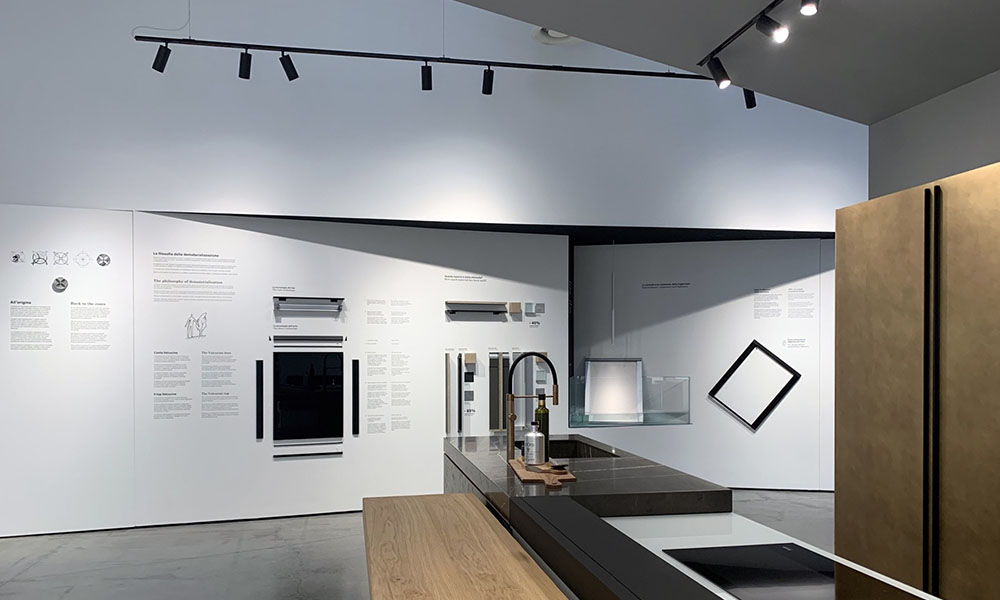 What is your medium and long term vision?
Valcucine is a company with an important heritage of innovation in the pursuit of sustainability. 
Starting from the historical values of the brand, we are working to strengthen contacts with the community of architects and interior designers around the world, especially with those who consider sustainability a non- negotiable element in the design of new Buildings and their interior.
We want to learn their approach to sustainable architecture and understand how to better respond to this need.
For this purpose, we are sponsors of the World Architecture Festival, the most important Architecture event inthe world, and we are renewing our products layout according to the LEED protocol. This layout is based on the attribution of credits, divided into categories, which are approved by the US Green Building Council and the Green Building Council in Italy.
Is sustainability really the driving force of valcucine business? What does this mean to you?
Sustainability is a value that Valcucine has focused on since it was founded, back when no one would have imagined or even talked about it. The goal has always been to minimize the environmental impact and take responsibility of the issues that manufacture and consumption entail. This is crucial for a company.
Thanks to this ethical commitment Valcucine has revolutionized the paradigms of the industry, becoming the maximum expression of innovation, reliability and longevity.
Sustainability itself is not the engine of the business but the driver that guides all company's innovation and production processes.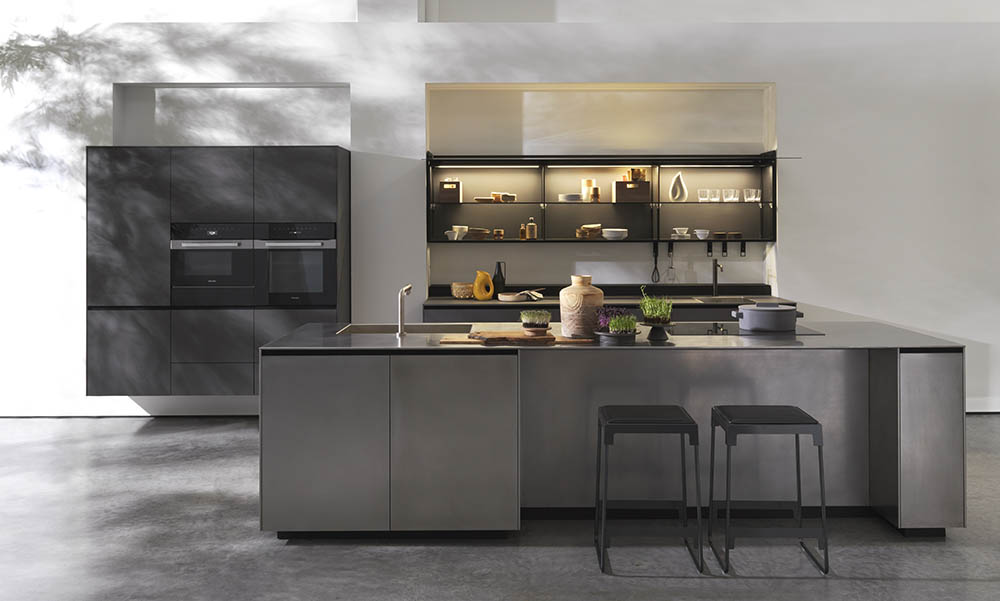 Speaking of sustainability, who will have to face the costs of conversion: consumers, governments, or companies?
In front of us we have an important challenge that we just cannot underestimate, The efforts of single companies are not enough to achieve the ambitious goals we are setting to ensure a livable world for our children and grandchildren.
Speaking of this., i consider significant and an act of great courage to have placed Sustainability and ecological transition related issues at the center of the 2021 FederlegnoArredo Assembly and the involvement on social responsibility issues by Altagamma.
I think that today more than ever it is crucial for those who lead a company to always keep sustainable business in mind. Valcucine is working on multiple fronts that have to do with product, operations marketing and business development.
We are doing this by focusing on people first, not only the ones based in Pordenone, but also our commercial partners all over the world.
What is valcucine innovation that thrills you the most?
Valcucine stood out for more than 40 years in the design and manufacture in one- of – a- kind kitchens. Over the years we have revolutionized the paradigms of the industry in the name of excellence, in the innovation, craftmanship and sustainability, introducing a series of cutting edge products that have become iconic in the kitchens World.
The Riciclantica collection has a design based on dematerialization thought to have a low environmental impact while respecting the 4 fundamental principles of eco-compatibility: minimum consumption of raw materials and  energy, longevity and non-toxic finishes; or the Logica Theca equipped back section which gave way to numerous ergonomic revolutions, and the Invitrum which guarantees 100 % recyclability.
They are the first examples of Design for Disassembly, the method for developing products easy to disassemble in the kitchen industry. Finally, Genius Loci collection is designed to promote personalization a local craftmanship.
What other activities related to sustainability do you consider relevant?
Commitment and participation are essential. From a branch of Valcucine in 1999 was borne the non-profit association Bioforest; it aims to promoting a production culture more sensitive to environment.
The association itself, supported by numerous partners, finances numerous projects which promote reforestation or restoration of destroyed ecosystems in Italy and around the world. These actions follow rigorous ecological criteria in line with the specific characteristics of the areas involved, in order to protect their original and unique biodiversity. In addition Bioforest promotes and supports research activities by spreading it through media, meetings, conferences and debates which aim to bring visibility to active projects.
These activities to raise awareness and spread environmental culture have always been part of the company's DNA. They must go on because the company culture must always be fed, and it is a feature that distinguishes us from all competitors and it is recognized by our customers.
What is your wish?
I wish each and every one to live this challenge with the right spirit. I hope that the whole company will achieve full awareness of the importance of the commitment to which we are all contributing: a challenge on a brand that has made the history of Made in Italy design and that has what it takes to keep on being the protagonist.
We have twelve busy and challenging months ahead of us. I wish to all of you a peaceful and serene time to enjoy with your families and loved ones, to come back fully energized ready to face the new upcoming challenges.
Happy Holidays and my best wishes for the New Year !
Share