The Sustainable Development Goals (SDGs) or Global Goals are a collection of 17 global goals designed to be a "blueprint to achieve a better and more sustainable future for all". The SDGs were set up in 2015 by the United Nations General Assembly and are intended to be achieved by the year 2030. They are included in a resolution called the 2030 Agenda.
The 17 Sustainable Development Goals are: 1. No Poverty 2. Zero Hunger 3. Good Health and Well-being 4. Quality Education 5. Gender Equality 6. Clean Water and Sanitation 7. Affordable and Clean Energy 8. Decent Work and Economic Growth 9. Industry, Innovation and Infrastructure 10. Reduced Inequality 11. Sustainable Cities and Communities 12. Responsible Consumption and Production 13. Climate Action, 14. Life Below Water 15. Life on Land 16. Peace, Justice and Strong Institutions 17. Partnerships for the Goals.
Valcucine always committed to self-improvement as far as innovation and eco-sustainability is consistent with several SDGs such as (click on the green link to get the right goal):
Goal 3: Good Health and Well-being;
Goal 8: Decent Work and Economic Growth;
Goal 9: Industry, Innovation and Infrastructure;
Goal 12: Responsible Consumption and Production;
Goal 13: Climate Action;
Goal 15: Life on Land;
Goal 17: Partnerships for the Goals.
By focusing on our ethos, manufacturing processes and products, during the next few weeks we will demonstrate you all the Sustainable Development Goals we comply with, one by one, insight by insight.
---
Sustainable Development Goals: Goal 3.
Good Health and Well-being: ensure healthy lives and promote well-being for all at all ages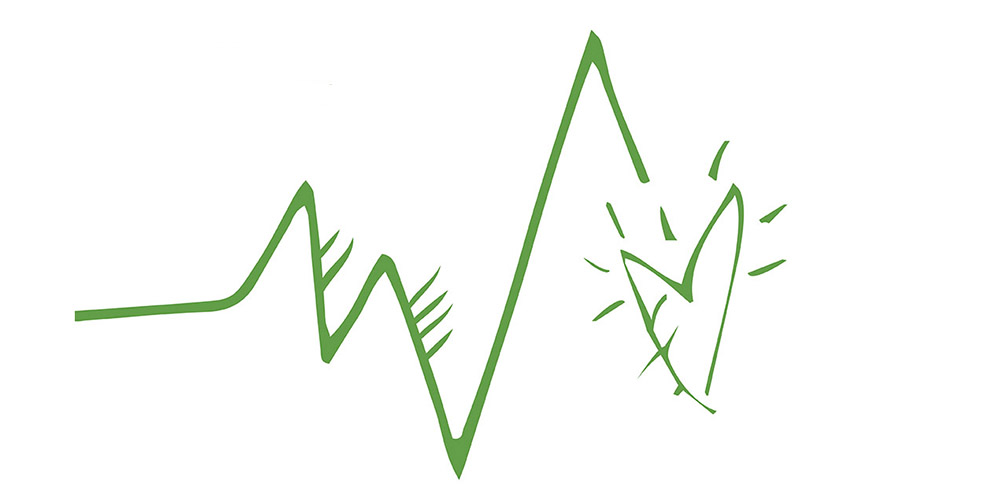 Human health and well-being are the main objectives of our projects. The history of Valcucine is full of examples, facts and records that demonstrate how much attention to human health and well-being is part of the company's DNA. Research on ergonomics, sense of freedom, health and non-toxic products are concepts that are reflected into solutions that change the rules in the kitchen department, contributing positively to people wellbeing and making Valcucine world unique.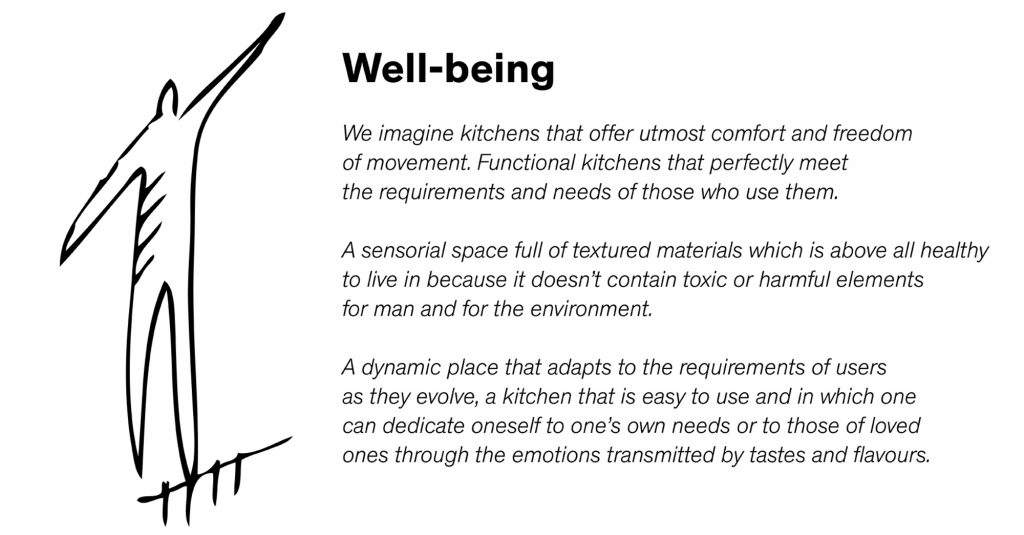 Research on ergonomics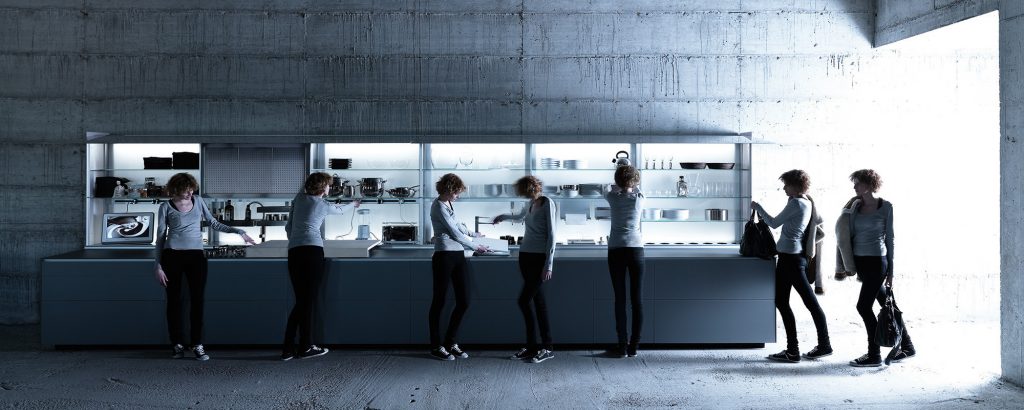 Valcucine has always stood out for its focus on mankind and on the wellbeing of users by looking for ways to improve their day-to-day interactions with the kitchen.
This is where the concept of ergonomics comes into play: Valcucine has developed numerous studies – well ahead
of the times – analysing how traditional kitchens were used and studying the feedback of dealers and interior decorators. That's how important modifications were fine-tuned which then revolutionised the concept of space, making it possible to plan new kitchen utilisation experiences.
Which kitchen best suits your requirements? The kitchen is the place where most daily activities are performed: it's where food is prepared, cooked and eaten. The need to have everything within reach and to move comfortably is often not met because the cabinets haven't been adapted to the specific needs of their users, obliging the latter to get into awkward positions which, in the long run, become detrimental to their health.
Good ergonomics optimise spaces, making it possible to work in a comfortable, functional and safe way.
For better ergonomics and space utilisation, Valcucine has created Ergolabio, a tool that interacts with the various modules in a kitchen, helping you choose the most suitable one. Ergolabio has been constructed using a clever counterweight mechanism inspired by the spectacular machines designed by Leonardo da Vinci, who has always been a source of inspiration for Valcucine.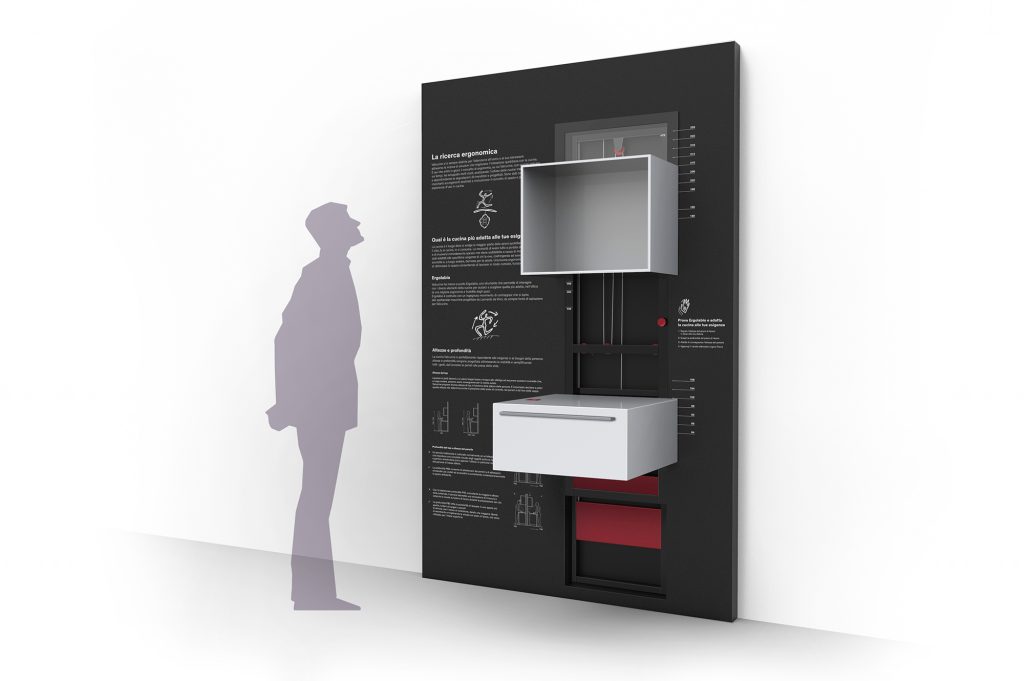 Valcucine kitchens perfectly meet the requirements and needs of every person: furniture's closing and opening movements are smooth. Heights and depths are planned to optimise visibility and simplify movements, from access to wall units to getting hold of the doors. Proportions and functionalities are designed to maximise simplicity and safety of use. Aerius Wall Unit, New Logica System, Air Logica System, V-Motion, Logica Theca and Logica Celata are THE expression of research on ergonomics which complements Valcucine since early 90 's.

---
Aerius Wall Unit (2002)
Wellness is based essentially on freedom: this wall unit has a light and noiseless, ultra-slim, lift-up door. The opening and closing principle exploits the force of gravity by means of a balancing structure. This makes the unit remarkably hard-wearing and durable because it has no hinges, pistons or other elements that could wear out.
A touch of the hand and the door opens upwards and stays in place for all the time necessary. This makes it possible to work at leisure while the cabinet stays open, without having to continuously open and close a traditional door.
The research into creating the least possible impact on the environment results in substituting the traditional double side panels with a single one. This frees more space, creating more storage capacity as well as visual harmony. As well as receiving light from outside, thanks to its glass surfaces, the wall panel is designed to house a led lighting system and an accessory hanging bar which is perfectly integrated in the carcass.
---
New Logica System (2011): the back panel with magical doors
After launching Logica System ergonomics in the 90s and Aerius Wall Unit in 2022, Valcucine renews ergonomics in the kitchen again by introducing New Logica System equipped back panel.
The upper lift-up doors and the lower, downward-sliding ones open and shut gently to reveal all the accessories of the back panel, a patented element that can be equipped to meet the user's requirements and can even house a cooker hood.
---
Air Logica System (2015): storage with a deep and spacious soul
Air Logica System, the accessorised back panel with its sliding door, enables the use of deeper base units. The door glides noiselessly upwards, revealing an integrated cooker hood and a light panel at the back which increases visibility on the worktop and conveys a wonderful feeling of roomy lightness to the entire food preparation area.
Watch Air Logica Systema video
---
V-Motion (2017): with a simple gesture
A further innovation to improve interaction between the kitchen and its user. The smart, patented V-Motion system simplifies daily kitchen chores by activating various functions with the simple gesture of a hand.
With V-Motion it is possible to move a very large door effortlessly. Do you need to open the door but your hands are covered with food? Simply move your hand close to the door!
As well as offering the best ease-of-use and practicality, V-Motion creates a magical atmosphere thanks to its
unexpected and amazing features. Ergonomics is at its highest level and daily experience in the kitchen becomes extraordinary.
How it works. To start the various functions simply move your hand gently at a distance of 5/10 cm from the gesture control.
Logica Theca (2018): smart kitchen organisation
The evolved version of the back section has now become a storage module with a single door that can be perfectly integrated with the worktop and can hold small utensils, containers, electrical sockets and much more. A simple, clever idea that delivers the ultimate in functionality, making its contents fully visible and ensuring immediate access to them.
A touch of the hand and the whole door opens automatically and noiselessly thanks to a balanced counterweight system.
The inside space can be fully exploited, organised in total freedom and customised by means of a set of accessories created to meet various requirements and the needs of different areas of the kitchen.
---
Logica Celata (2018): disappearing scenes
Great aesthetic impact paired with unsurpassable efficiency can be found in the latest evolution of the "Logica" line, the end product of brilliant research into making over space and reinventing ergonomics.
It's available in the Bar, Kitchen – 96/101 and 80 cm deep – and Food Preparation models, each of which contains ideas and accessories purposely-designed to meet specific requirements. Everything is within reach, ready to be used in the most efficient and practical way. And when you've finished, it is all hidden away behind the door that shuts flush with the underlying base units, giving the kitchen its clean and tidy appearance back.
Once shut, Logica Celata turns into an elegant piece of furniture. A very evocative sculptural volume that pairs beauty with functionality.
A feeling of freedom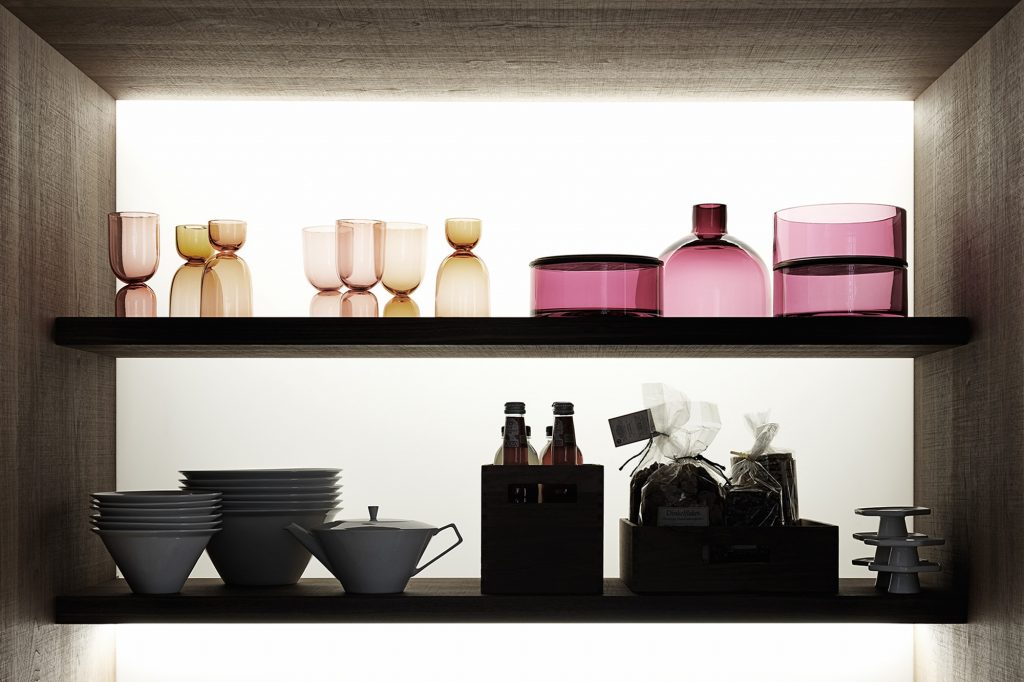 Well-being and the feeling of freedom are closely related. Thank's to Valcucine's solutions, the kitchen reveals new perspectives by extending the perception of depth, permeating each project with the lightness typical of open spaces.

The back panel of the kitchen is made of polymethylmethacrylate, a material that diffuses light in a perfectly uniform way. The result is pleasant lighting with no glare. This expresses one of the basic concepts of our company philosophy: freedom. Luminescent particles expand space, creating a hazy effect that fills the kitchen with natural light, just like opening a window.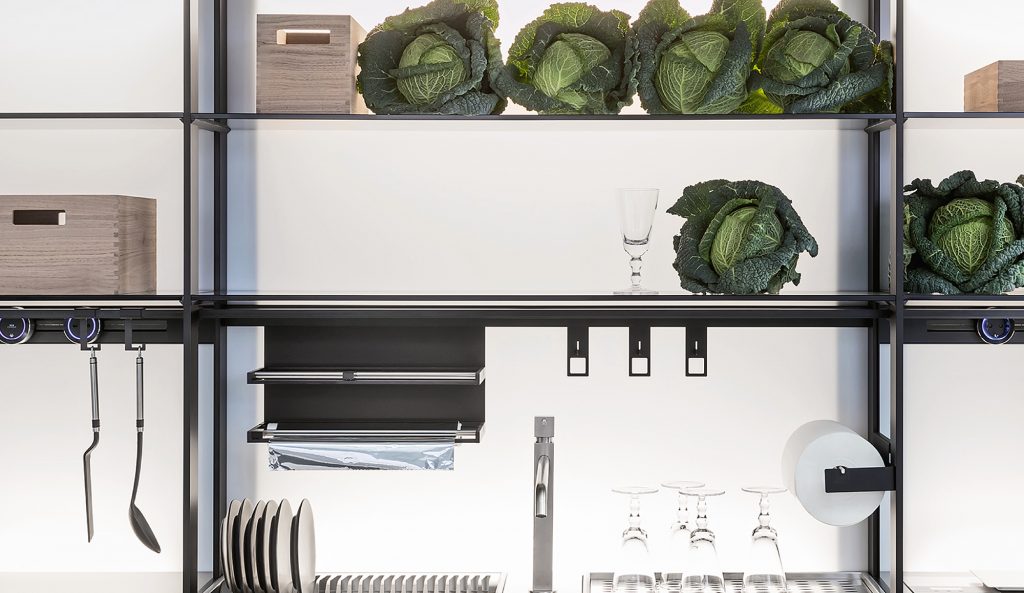 The lighting research for well-being in the kitchen achieves its ultimate expression with V-Light system (2018): it allows you to change the colour of the back panel by choosing the light that best suits you depending on your mood, on the amount of natural light available and on the atmosphere you want to create at that specific moment in time.

V-Light: dimmable white light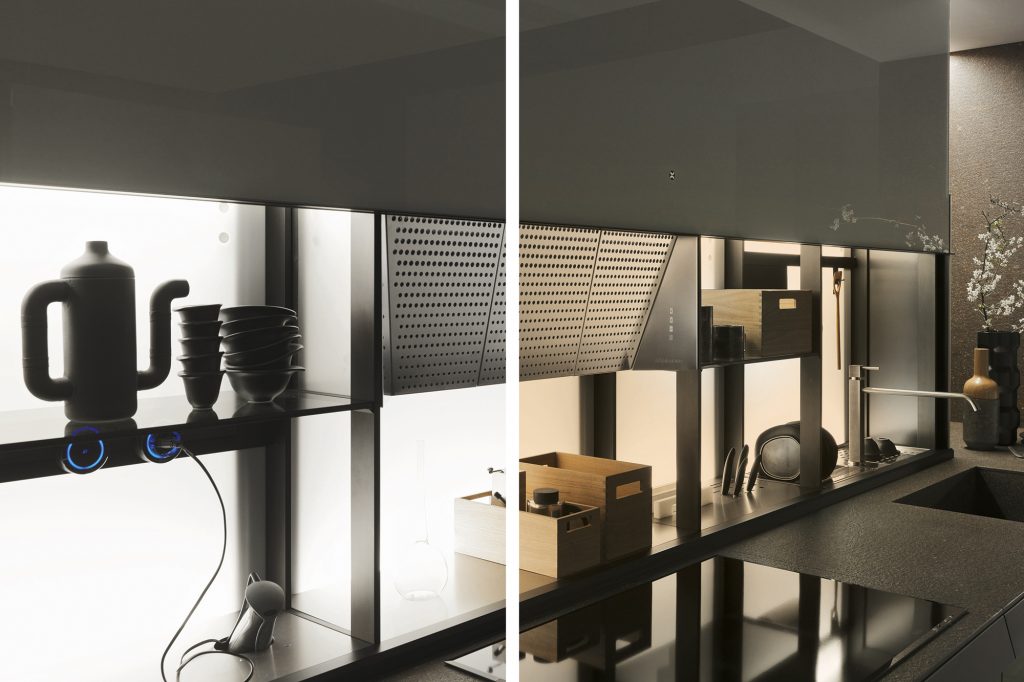 The intensity of the back panel's light can be adjusted from cold – perfect for performing kitchen chores – to warm to create soft ambient lighting. The colour temperature ranges from 3000 to 4000°K.
Light representing the four natural elements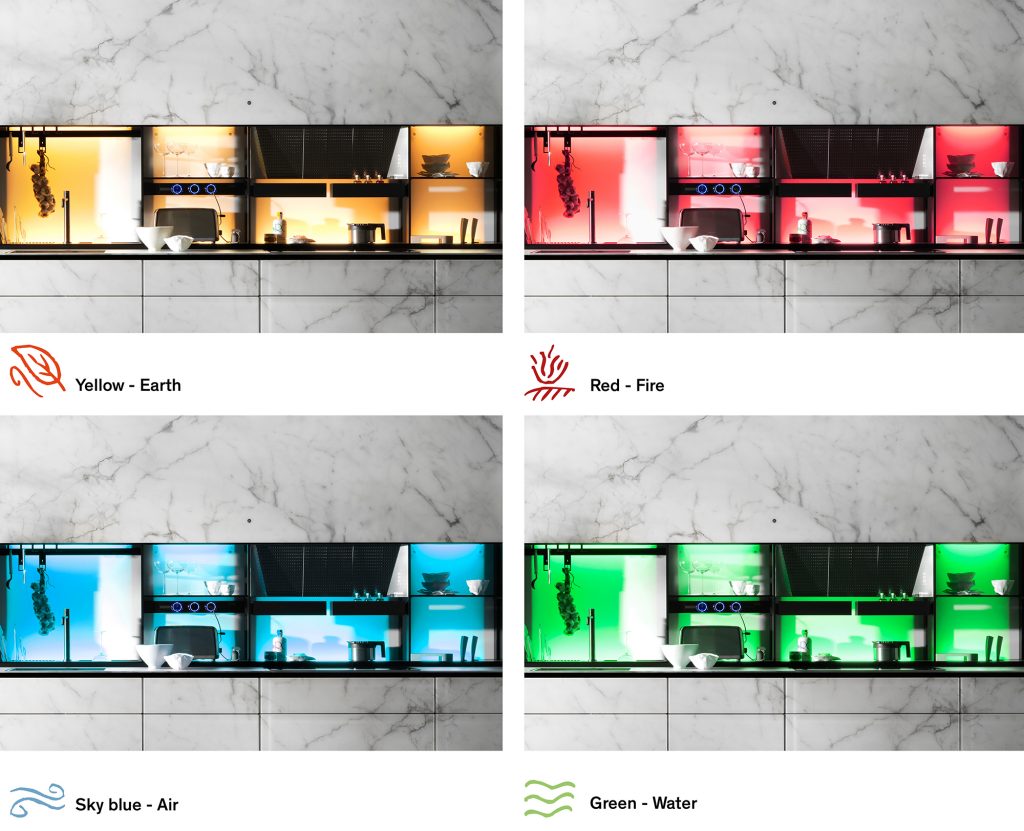 You can choose from four shades inspired by the natural elements that have always been a limitless source of inspiration and knowledge for Valcucine.

V-Light: circadian cycle light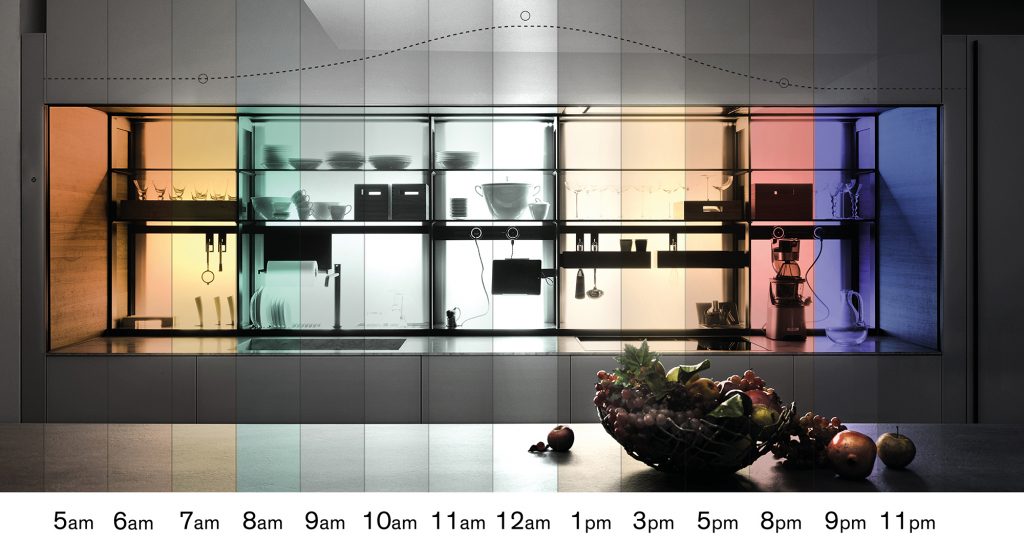 When you choose the circadian cycle lighting the back panel automatically recreates the changes that normally occur in sunlight during a 24-hour period, reproducing natural-looking light. In the morning the light sports sky-blue hues to help you wake up. At lunchtime it becomes white but later changes to warmer tones and then simulates the colours of the sunset to prepare the body for sleep in the evening. This lighting pursues harmony by promoting natural rhythms which support the health – including the psychological and physical wellbeing – of users.
Health and non-toxicity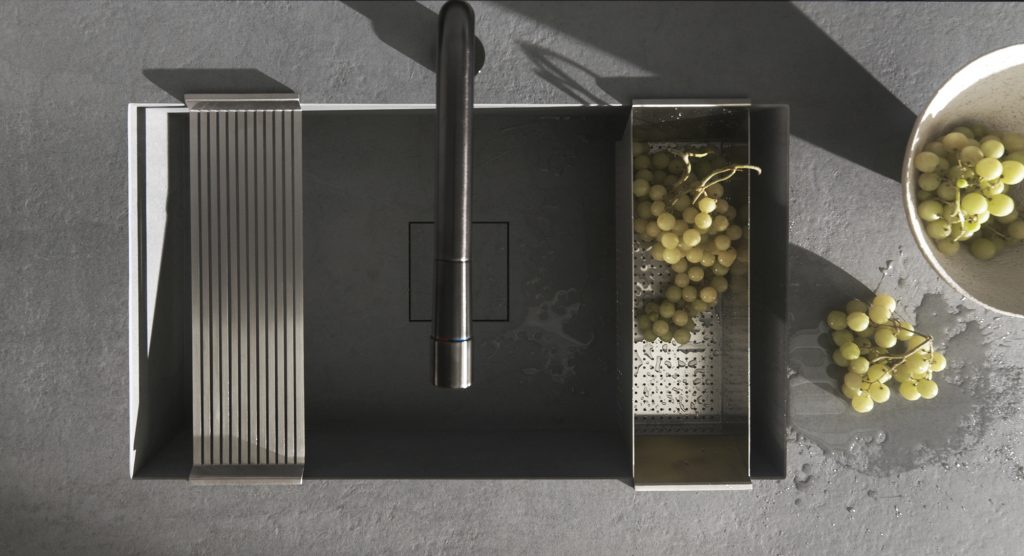 In order to ensure health and well-being in the kitchen – main goal of all our projects – it is essential to guarantee that toxic emissions are reduced to a minimum and dangerous or harmful components like formaldehyde are eliminated. We make sure that our varnishes are water-based and radioactive substances are strictly monitored at all times.

Synthetic varnishes
Furniture treated with synthetic paints emits toxic volatile substances, especially during the painting stages and in the first days of processing.
Although these substances decrease sharply with the passage of time, they never completely evaporate, with the risk that a small part remains inside our homes.
To ensure a drastic reduction of pollutants, Valcucine uses water-based paints that, due to their composition, emit a smaller amount of volatile organic compounds (VOCs), protecting the environment and people's health.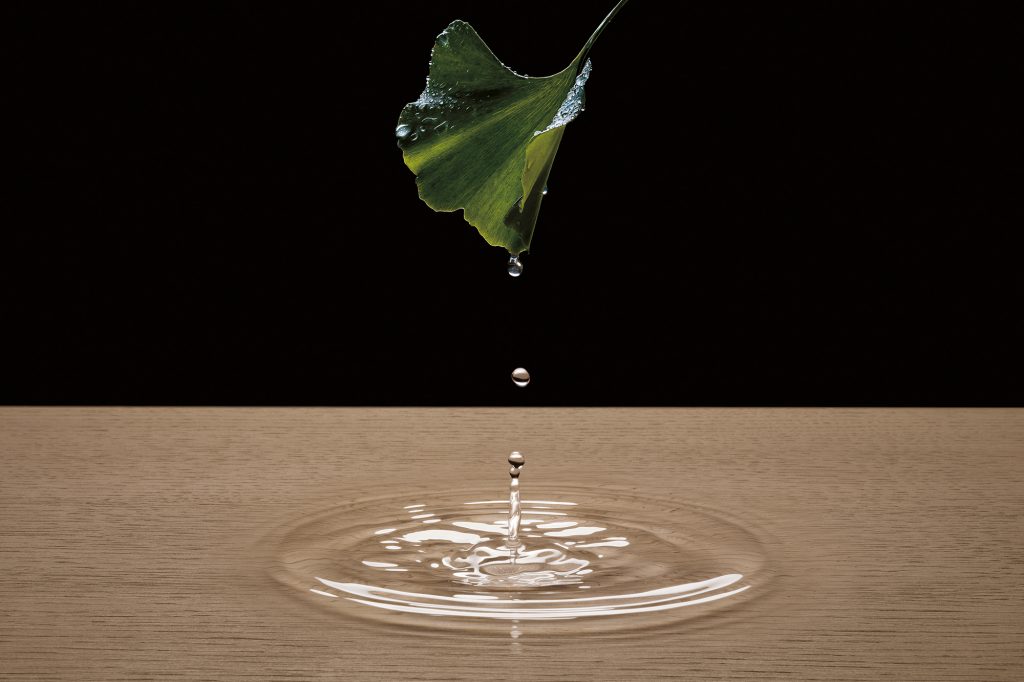 Formaldehyde
It is now known to be carcinogenic. The International Agency for Research on Cancer (IARC) has classified it as a chemical agent that is "carcinogenic for man". On 1st 2016 formaldehyde went from being classified as "suspected of causing cancer" to "can cause cancer" (EU Regulation N. 605/2014) thus indicating a greater risk confirmed by various scientific studies that made it possible to better comprehend its health effects. The WHO set a guideline value of 0.1 mg/m3.
Chipboard panels contain ureic glue, a substance that emits formaldehyde. Although to a lesser degree, even wood itself can contribute to formaldehyde emissions as a result of its natural deterioration.
Valcucine has always made every effort to reduce the risks caused by this dangerous pollutant. Our chipboard carcasses have a low formaldehyde content and respect the limits of the Italian E1 regulation and those of stricter international regulations: F**** for Japan and CARB 2 and/or TSCA Title VI for the USA.
MDF – medium density fibreboard panels – are made using formaldehyde-free adhesives (NAF: no-added formaldehyde).
Ureic glues are excluded from the various gluing processes.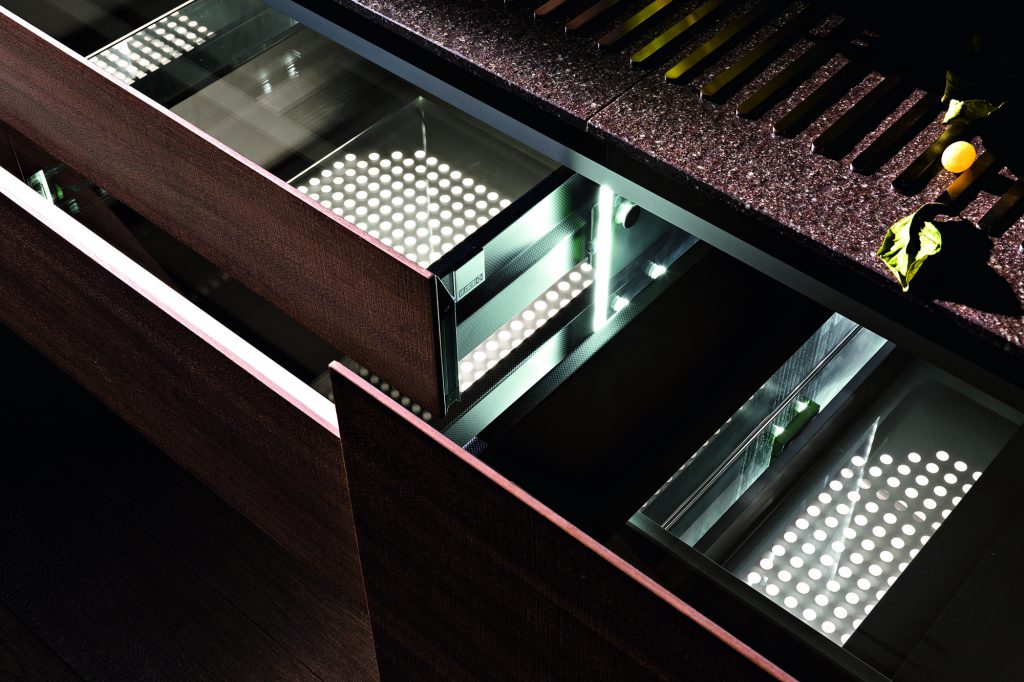 ---
Sustainable Development Goals: Goal 8.
Decent work and economic growth: promote sustained, inclusive and sustainable economic growth, full and productive employment and decent work for all.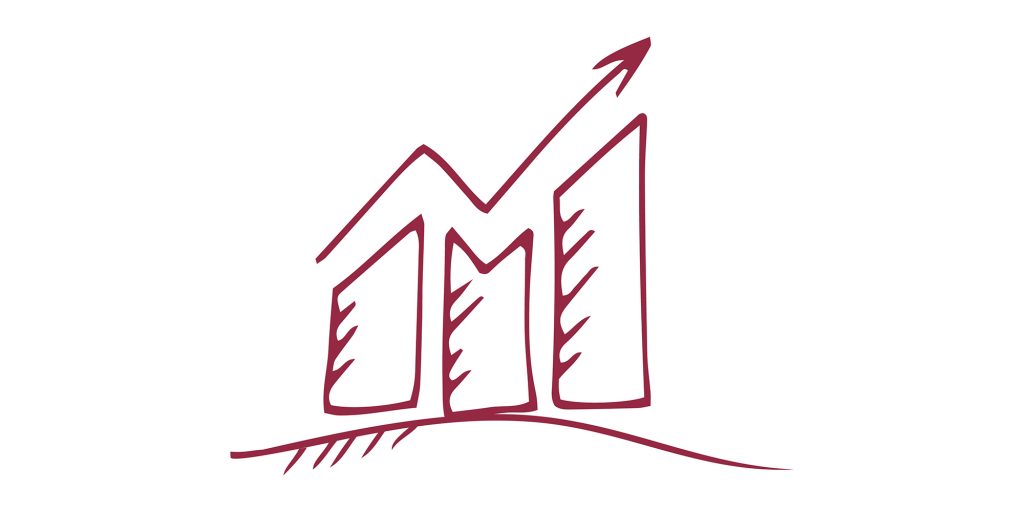 The commitment to a safe, healthy and productive work environment, both for our employees and for our customers, characterizes the guiding principles of Valcucine, a company capable of expressing a corporate culture in the name of ethics, environment and innovation, since its foundation in 1980.
Our headquarters in Pordenone fully represent this philosophy.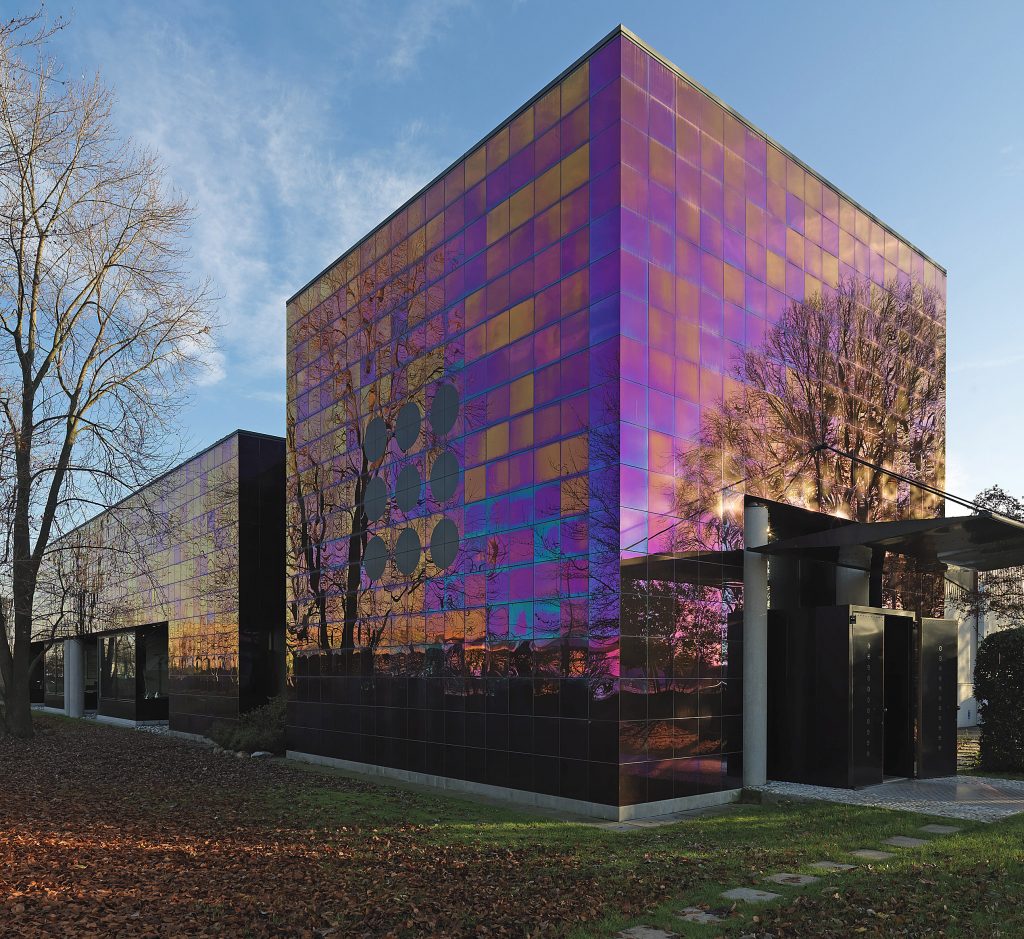 Designed by Gabriele Centazzo, founder and designer of Valcucine, the unique construction stands out from the other buildings in the industrial area: the structure is in fact covered with particular iridescent mirror-effect plates, whose color changes as the light changes.
This "chameleonic" building that turns from purple to blue, from green to black, in continuous interaction with the surrounding environment, is the "forge" of creativity and ideas in constant evolution.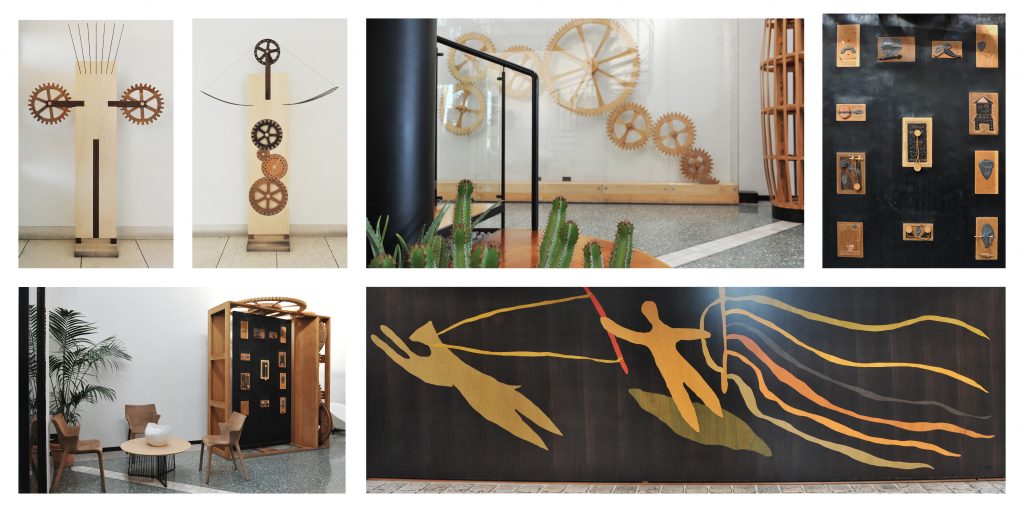 In the large entrance hall, two installations of strong evocative power, inspired by the genius of Leonardo da Vinci's machines, anticipate some concepts of Valcucine's design philosophy which is based on the harmonious balance between Man and Nature.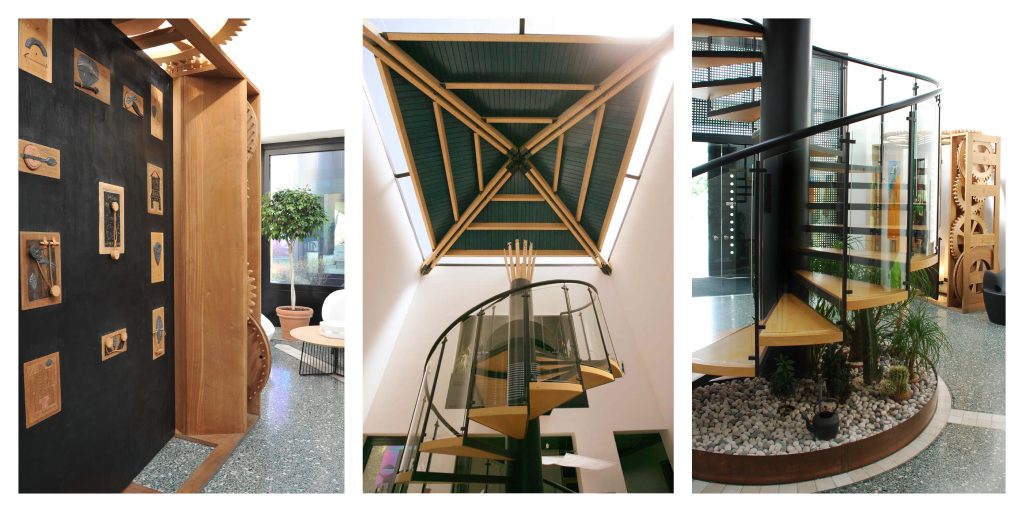 The themes of flight and lightness, conveying the feeling of freedom deeply related to Valcucine, are translated into suggestive and elegant constructive solutions such as the large spiral staircase that rises to the upper floor and the high ceilings of the entrance that invite the eye to the extraordinary pyramid roof . The square perimeter connecting the structure is made invisible thanks to a graphic use of the transparency of the glass: the geometric portion of the sky around the roof makes it seem suspended in the air, transforming an architectural limit into "pure momentum".
The corridors are animated by small sculptures inside illuminated display cases and "moved" by natural elements and colorful paintings: doors open to large offices, wooden stairs, stone compositions and windows overlooking the green.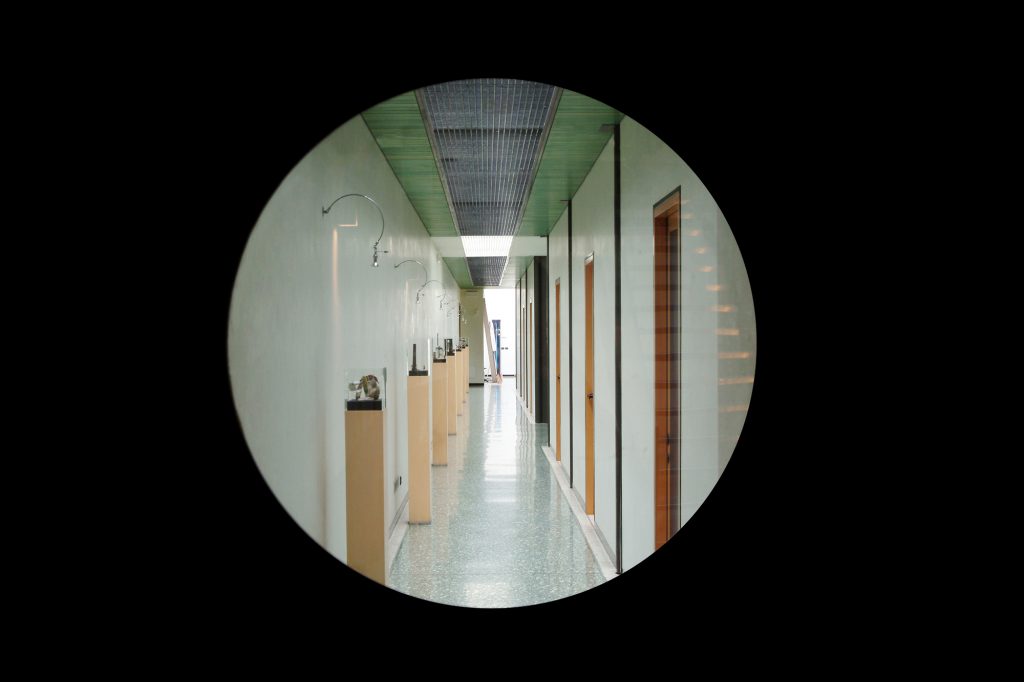 In each workspace, the large windows open mind and eyes to what lies beyond, eliminating any sense of oppression, as Gabriele Centazzo tells us: "I wanted these large windows overlooking the green outside to facilitate the observation of nature and its changes. A rainy day has different colors than a sunny day; in Autumn, hedges and trees are different than in Spring. It may seem trivial, but it is not. And, of course, those who find themselves closed inside four gray walls have no way of seeing those changes, nor of appreciating them. Here, however, day after day, you become friends with a particular tree or a corner of the lawn … Respect for the environment is therefore transformed into a stronger feeling: working in spaces conceived in this way, you become part of nature, feeling responsible for his fate".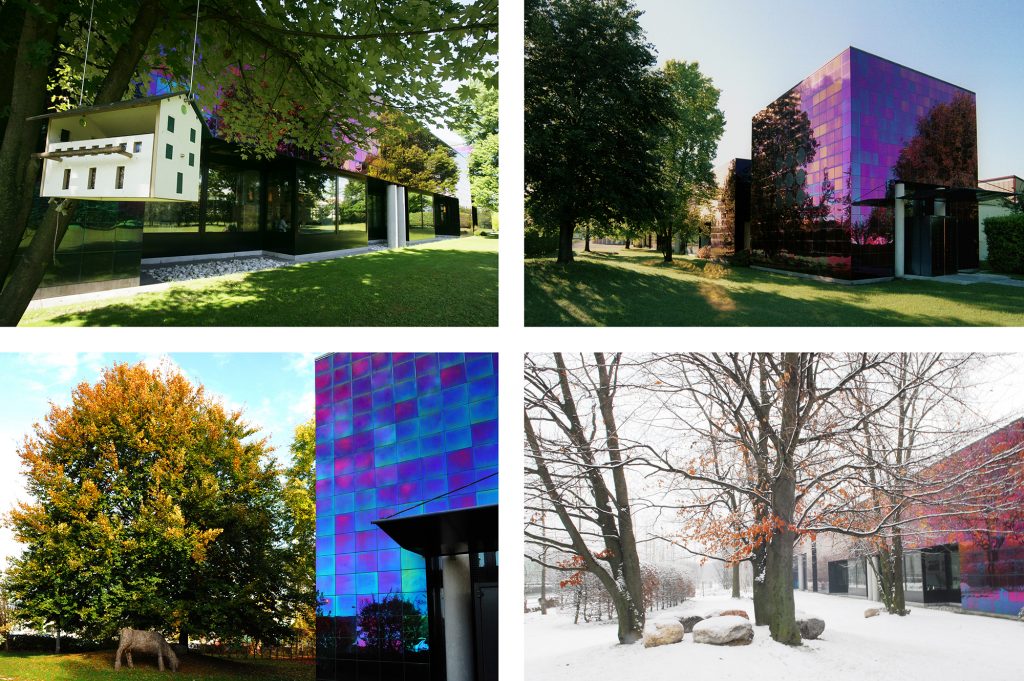 Paying attention to the well-being of employees also means promoting the value of culture as a source of growth and inspiration. Consistent with this idea, the internal library provides about 2,000 volumes of architecture, art, beauty, literature, communication, business culture, economics, environment, sociology and creativity.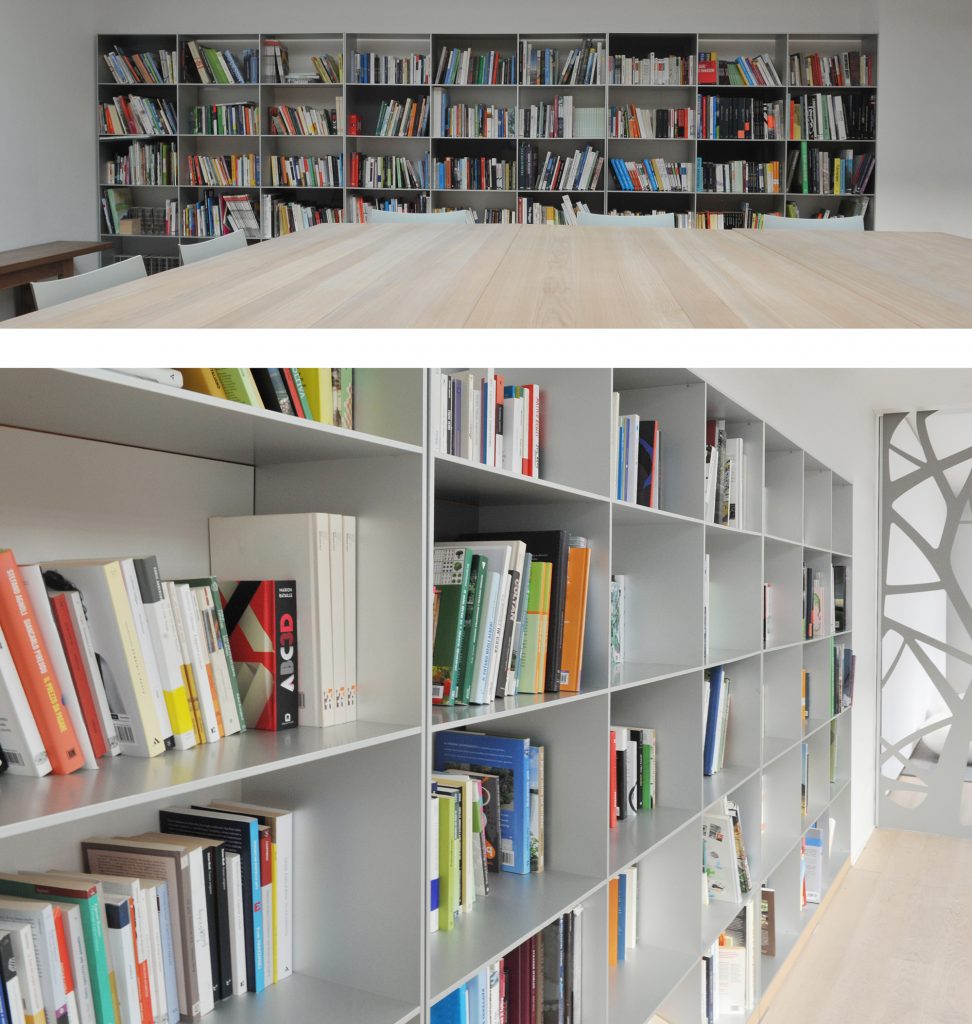 An initiative inspired by Adriano Olivetti, the enlightened entrepreneur who theorized and implemented the responsible business model which is still today considered revolutionary.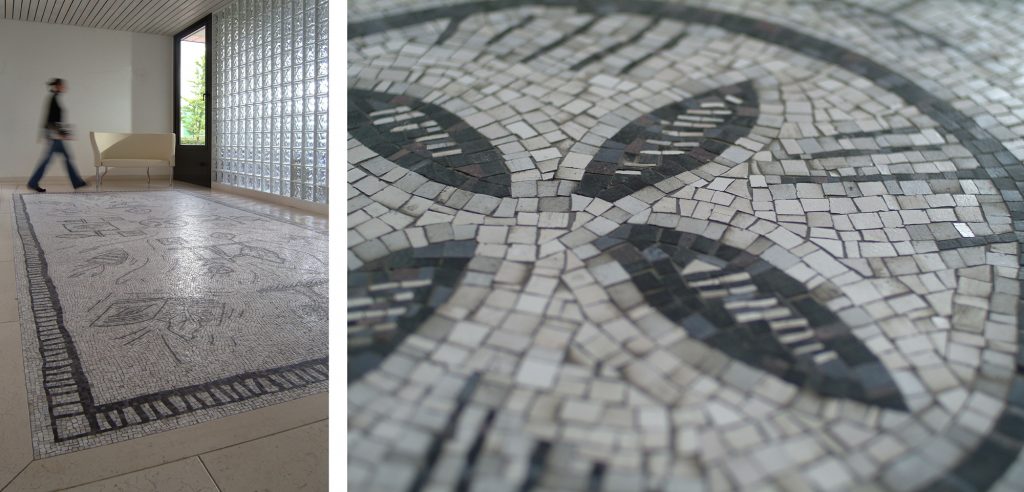 Valcucine's commitment to a safe, healthy and productive work environment also includes initiatives aimed at promoting well-being in the workplace. In our headquarters, the spaces dedicated to leisure and relaxation are available to all employees.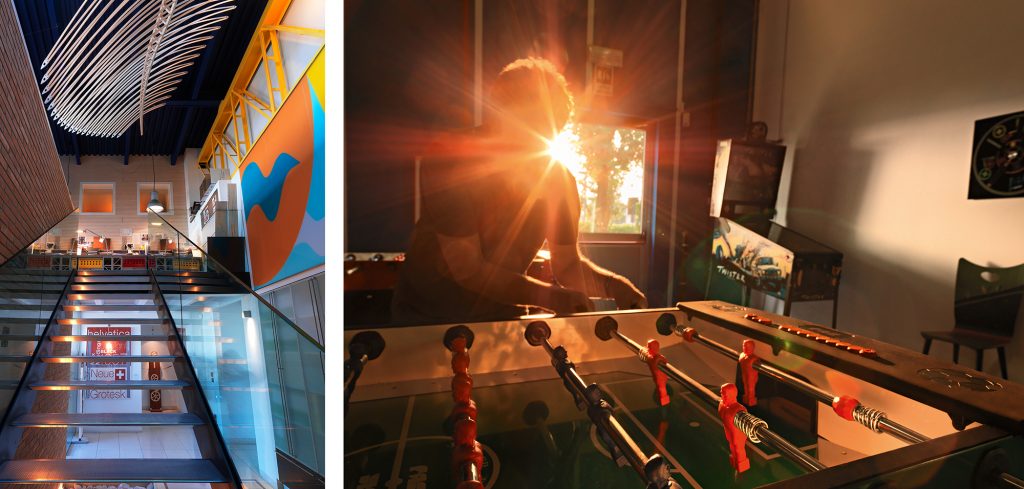 Training: a value for increasing productivity and efficiency
Valcucine is daily committed to create value inside and outside the Company through its training activities which are essential to share the knowledge and expertise resulting from years of research and collaboration with architects and designers.
It's during the 90's that the Company feels the need to fill the information gap in the furniture sector and to accompany the consumer in an authentically conscious choice of the kitchen. The first Guide to purchasing a quality kitchen is released and various guides and manuals follow over the years with the aim of transmitting Valcucine technical knowledge and create a culture of constant improvement.

Special attention is paid to the organization of courses, meetings and seminars at headquarters and showrooms around the world. Valcucine is aware of the importance of sharing its corporate vision to build a common basis to grow and evolve on.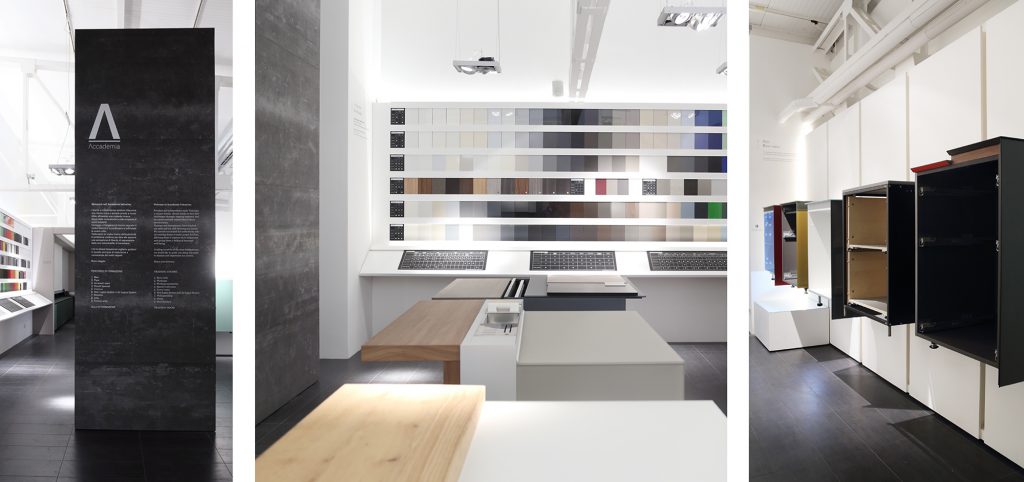 With this spirit, a reference place for design and training was created in Pordenone headquarters. The Valcucine Academy was established in 2017 as a didactic and cutting-edge itinerary to help professionals to become more familiar with Valcucine innovations.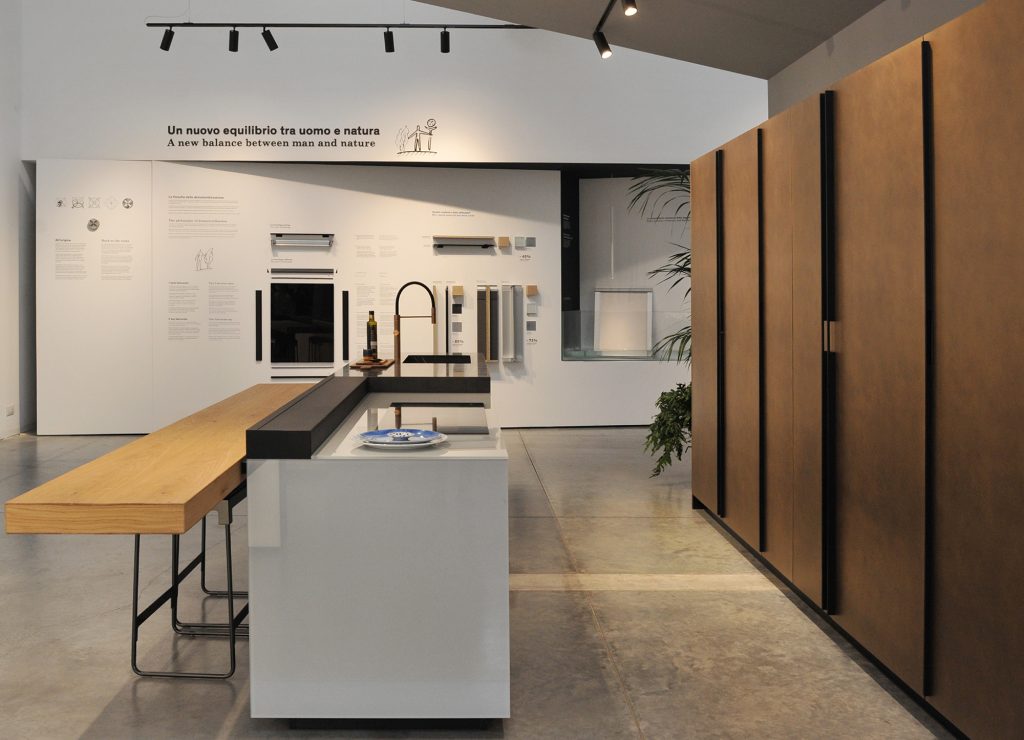 In 2021 the showroom and the Academy merge, giving life to Atelier Valcucine. The space, which houses the complete collection, is transformed into a great visual narrative where you can immerse yourself in the product and experience those intuitions and solutions that have challenged conventions in the kitchen.
Not only an exhibition stage but also a place dedicated to culture and art, capable of making the visitor an exclusive and captivating experience.
---
Sustainable Development Goals: Goal 9.
Industry, Innovation and Infrastructure: build resilient infrastructure, promote inclusive and sustainable industrialization and foster innovation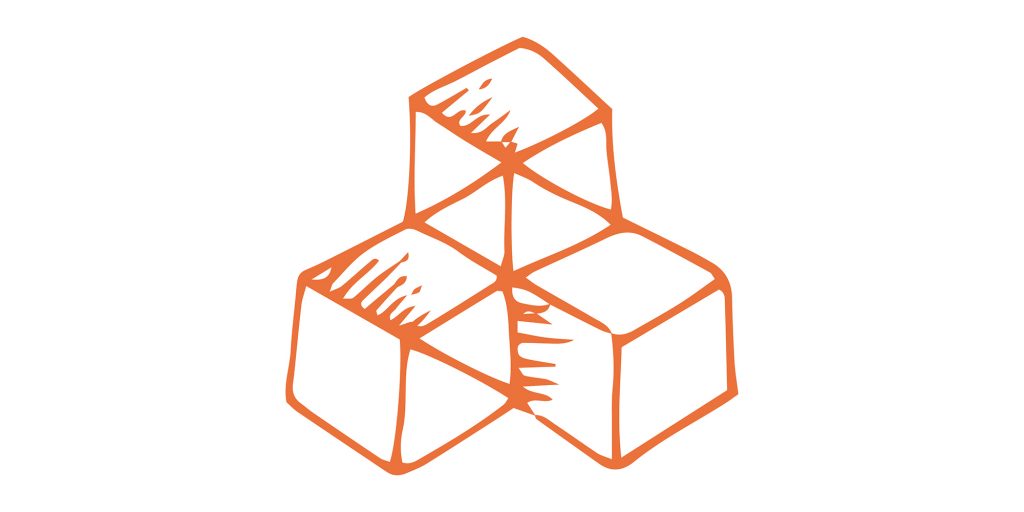 Our journey into Valcucine's Global Goals continues with goal number 9 dedicated to innovation, which is an integral part of our corporate values.
The purpose of continuous improvement of the kitchen space is the result of constant research and development aimed at making over spaces and the way they are used.
Cutting-edge solutions, unique functionalities and innovative materials are created, perfect synthesis of technical intelligence, beauty and respect for the environment.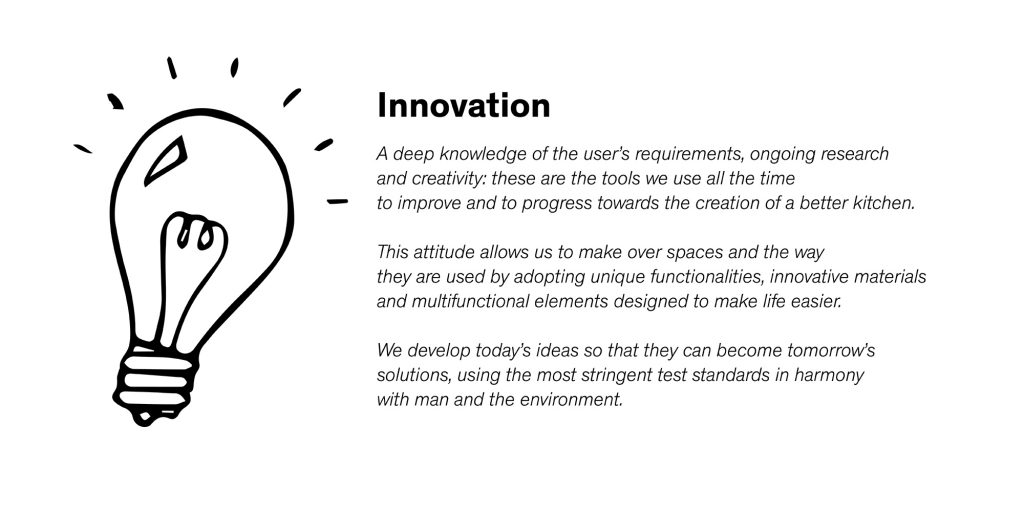 Cutting-edge solutions
Artematica (1988)
Innovation characterizes the main stages that have made the history of Valcucine, starting from Artematica model (1988). Thanks to its very innovative contents and revolutionary aspects, Artematica has become a fully-fledged part of the history of design.
The driving force behind this project was the wish to make a kitchen that was new from an aesthetic viewpoint and offered utmost industrial manufacturing flexibility while finding a solution to the weaknesses of the kitchens on the market at that moment in time: water seepage, heavy doors, noisy opening/closing mechanisms, protection against dust.
Our research concentrated on the element that determines – for the most part – the structure of a kitchen, i.e. the door, and it lead us to a cutting-edge technical-design solution.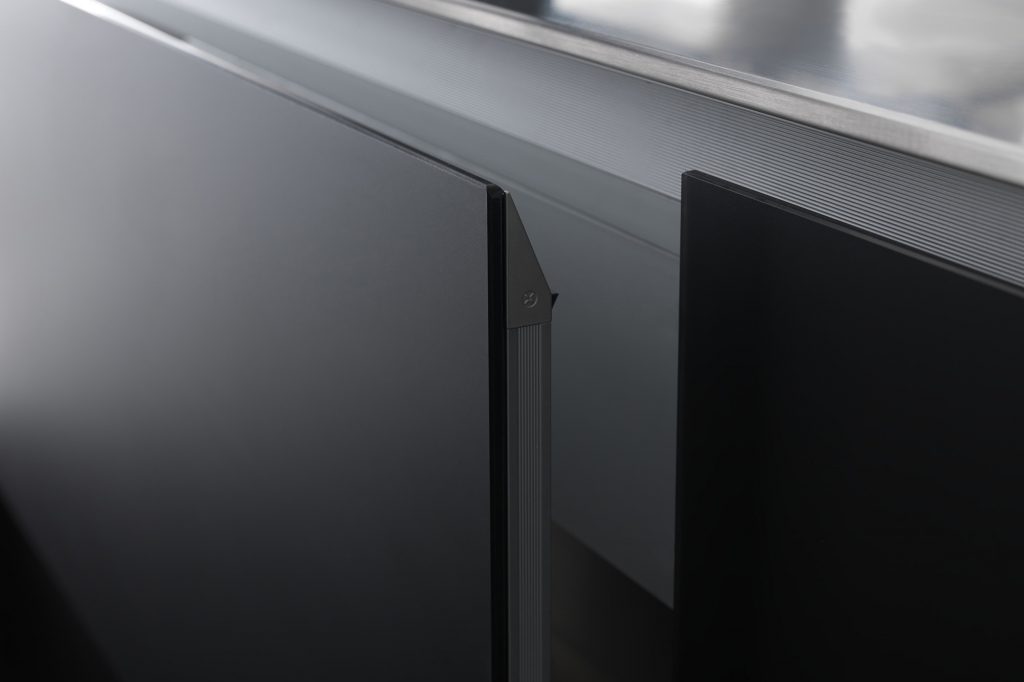 The door is made up of an anodised aluminium structural frame featuring only mechanical joints and of a decorative panel welded to the frame is such a way as to be invisible from the outside.
This technology delivers a more functional and higher-quality door that pairs solidity with lightness and is a real novelty in the industry.
The variety of materials, colours and finishes available for the decorative panel expresses the product's flexibility and offers a tailored approach to the project.
This type of door respects the principles of dematerialisation and eco-sustainability, two constants in Valcucine's design philosophy. In fact, while remaining exceptionally resistant, its structure has been broken down to the essentials and, due to the fact that it is made of aluminium, its frame is 100% recyclable.
The result is a revolutionary door, covered by an invention patent and favouring brand new aesthetic solutions that can evolve and follow variations in tastes over time.
---
Artematica Vitrum
Artematica is the main focus of another historical and innovative transition: creating a kitchen completely made in glass – Artematica Vitrum – a real milestone that has marked another step in the design world, enough to be displayed at the MoMA museum in New York (2008).
The steps of the technological research that made it possible to create a product at the time so innovative and still relevant after more than 30 years were complex and very experimental.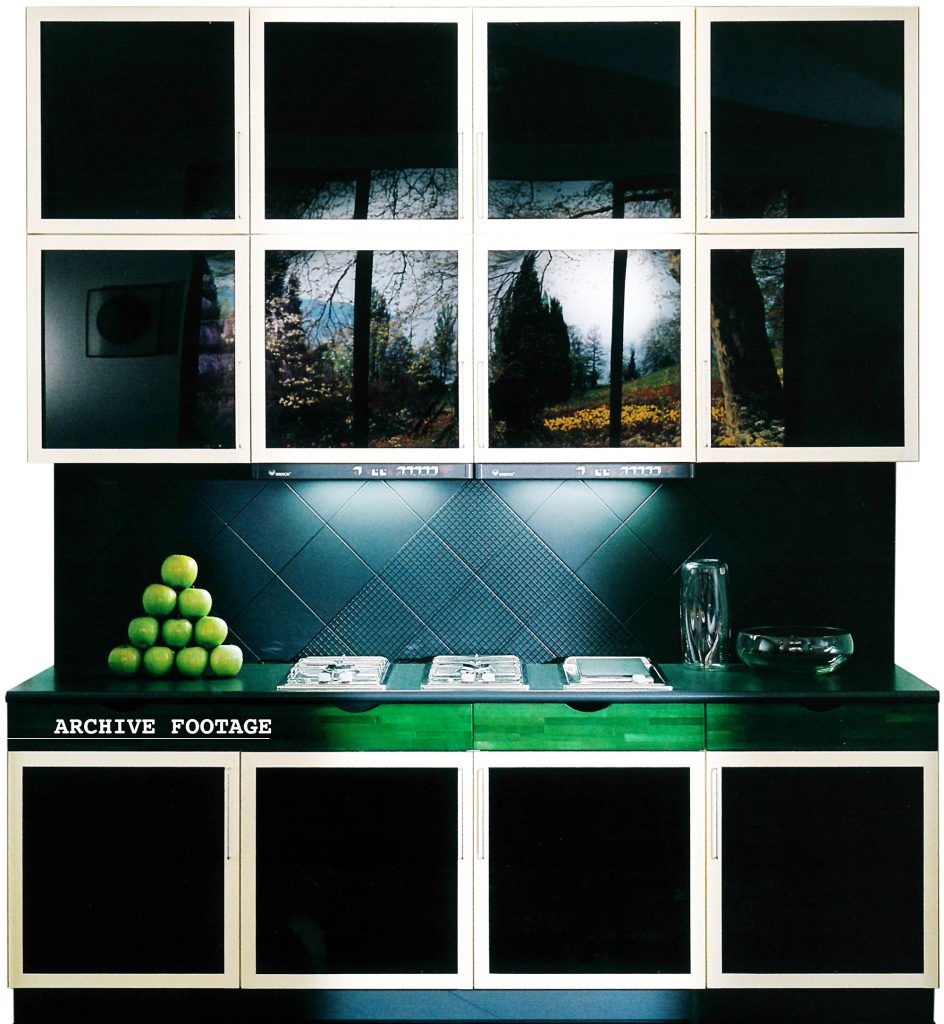 "One of the most stimulating challenges I was faced with was to make glass – such a solid, heavy material – look aesthetically light, to the extent of giving it the ephereal appearance of a body in flight" explains Gabriele Centazzo, Valcucine's designer.
The Artematica dematerialised door allowed to succeed in the purpose: the structure scaled down to the bare essentials and the pure "vitreous mass" is supported by an aluminium frame invisible from the outside. Since the glass panel is taller than the structure of the frame, we managed to create an invisible, ergonomic edging at the top of the door to open it. The glass looks as if it is floating in mid-air, conveying an amazing feeling of lightness.
In 2017, Valcucine celebrates 30 years of using glass in the kitchen by installing Vetrospettiva which narrates the brand's pioneering spirit and its eco-sustainable vision.
Furthermore, in 2017, Wallpaper magazine adds the Artematica 30th Anniversary kitchen, a unique arrangement created to celebrate the anniversary of glass, to its elite Dream Kitchens.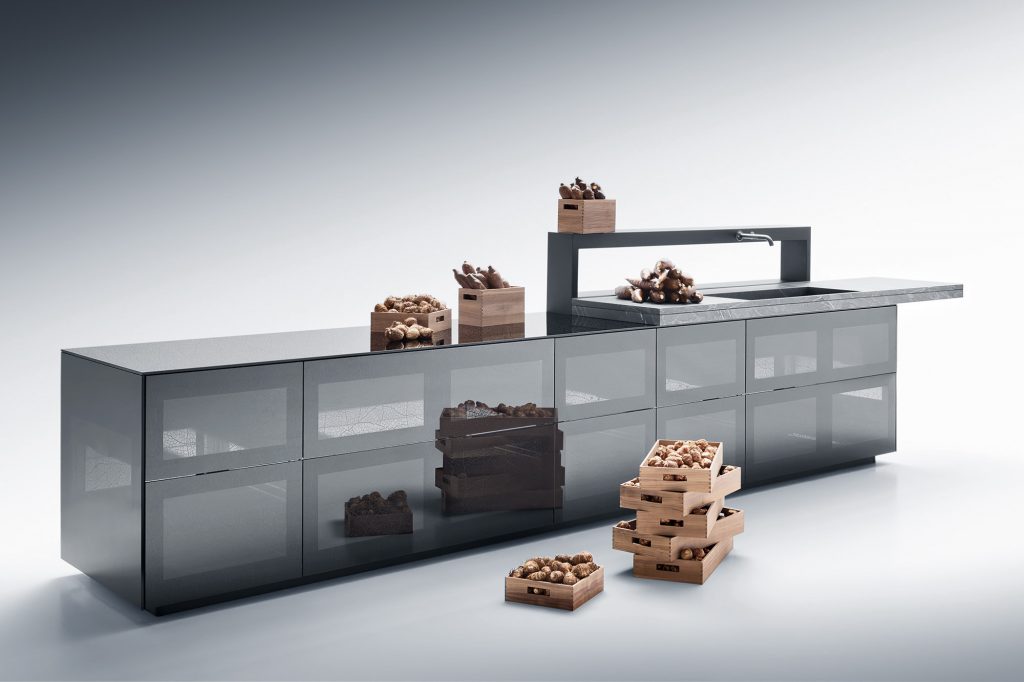 ---
Ricicla (1996) | Riciclantica (2007)
The conscious use of materials, at the hearth of various Valcucine innovations, is the starting point for the development of Ricicla kitchen (1996), improved at a later stage with Riciclantica (2007).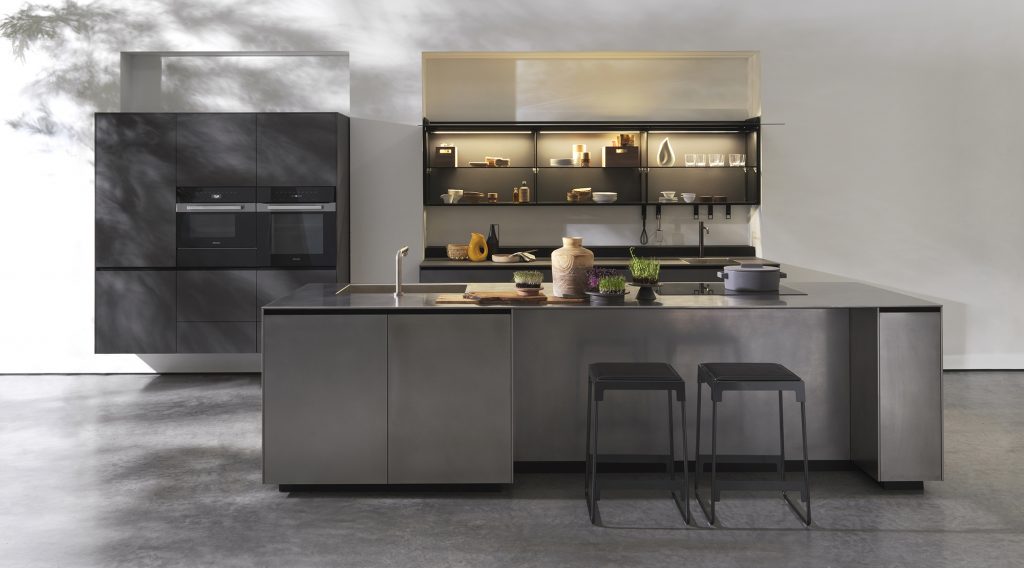 "I have been looking for a philosophy of form for years that, independently from trends, is capable of representing Man in the third millennium: a stable philosophy that is not subject to the continuous alternations of colours, lines, surfaces. I believe that this philosophy, that should become the basis of design and architecture in the third millennium, should be based on the dematerialization of the product and express itself visually through the representation of Flight and Lightness". Through these words, the designer Gabriele Centazzo expresses the strong philosophic roots of the collection.
The dematerialisation expresses itself to the utmost degree: the slimmest, lightest door in the world – which is just 2mm thick – is applied to a water, steam and heat resistant aluminium frame that is water-, steam- and heat-resistant. Made by adopting the construction technologies typical of the automobile industry, it's the most advanced way to express the form of lightness.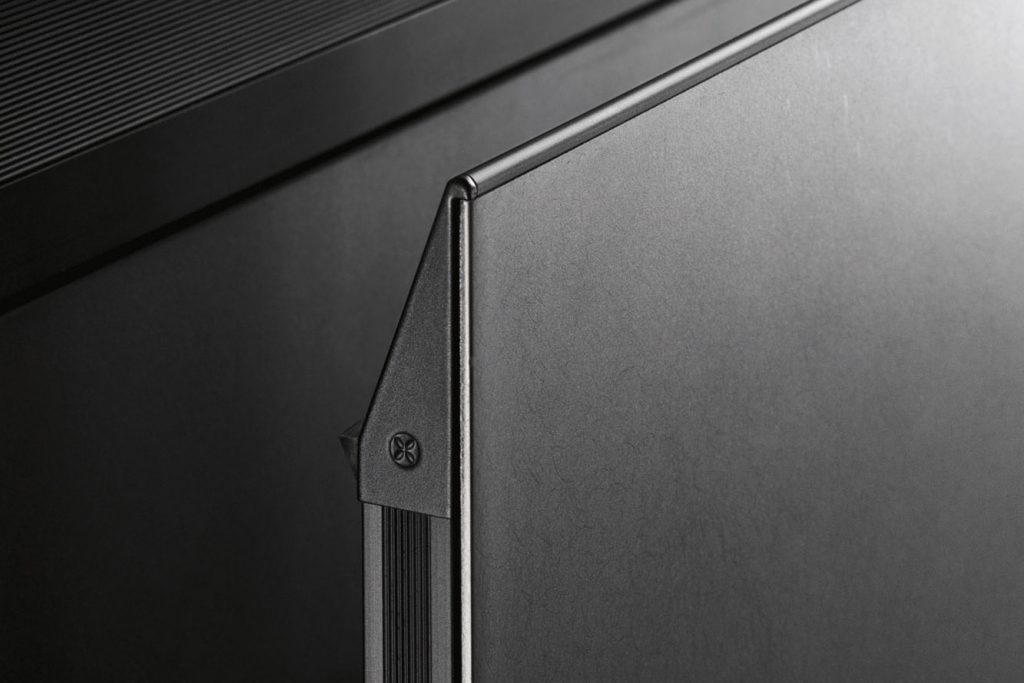 ---
LACUCINAALESSI (2006 | 2012)
In 2006 Valcucine cutting-edge technology meets the creativity of the Alessi company, two fully Italian realities that have constantly been committed to excellence and research: LACUCINAALESSI is born, a unique domestic space designed by Alessandro Mendini. A complex place and tool: large or small; flexible, complex or simple; fully-equipped or minimalist. straight and corner kitchens, and kitchen with an island, are all available. The intention is to create a kitchen for the home that is technically perfect but free of high-tech ostentation, relying on more intimate, evocative factors for its aesthetic value.
In 2012 Valcucine and Alessi meet again for a new kitchen project, once again in collaboration with Alessandro Mendini. The new CUCINAALESSI was inspired by the poetry and aesthetics of the curved line are the synthetic and dominating themes from which the entire image of this project stems: an enveloping, sinuous, wavy and dynamic meaning, as Alessandro Mendini says: "A feeling of total protection: physical, because by rounding off edges, accidents are avoided, especially to the children in the vicinity; and psychological, letting you use this culinary tool in a relaxed and happy way for perfect cooking results".
Gabriele Centazzo, Valcucine designer, adds: "in this project for Alessi there was a new world to discover and explore; the world of freedom born from the fluctuation in space of the line, guided by poetic research that suggested a pleasant idea: "the person using the kitchen feels as if he/she is wrapped in a warm embrace".
---
Invitrum (2009)
Lengthy research into materials and their limits of resistance allows us to revolutionise the kitchen sector, once again, with Invitrum, the first base unit system made entirely of glass except for an aluminium frame.
With Invitrum base units, Valcucine produced the first kitchen in the world made entirely of aluminium and glass and respecting the main rules of eco-sustainable design: dematerialisation, recyclability, reduction of toxic emissions and durability, without creating any waste at the end of its life cycle.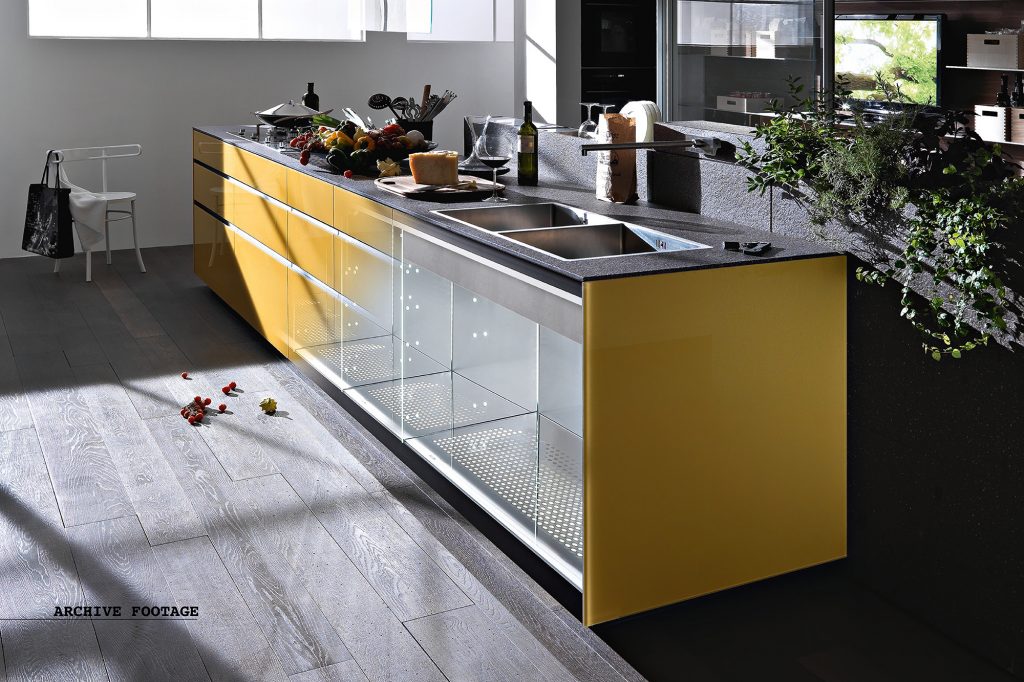 Invitrum has been designed respecting the principle of dematerialisation. Innovation is focused on reducing volumes to challenge kitchen conventions. The single, 10-mm thick, glass side panel eliminates the common use of two side panels, saving 73% on raw materials.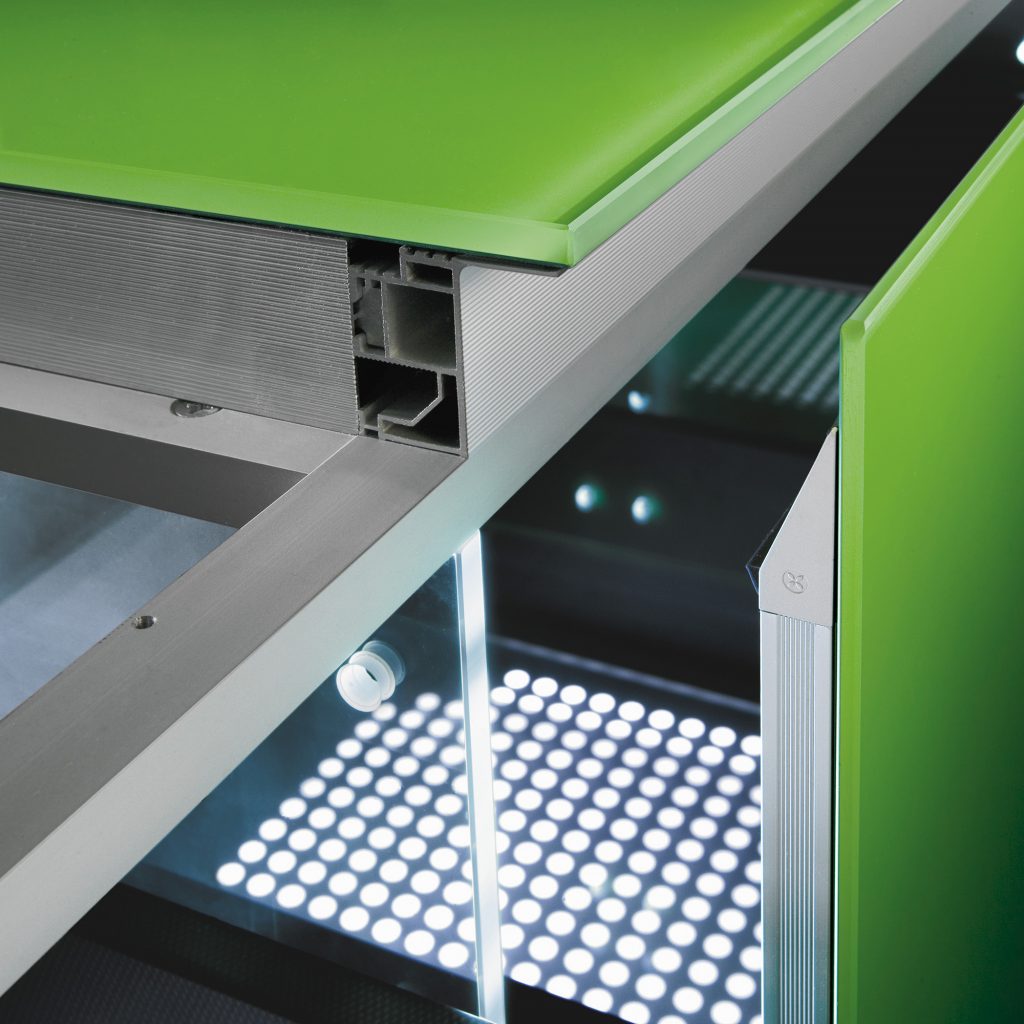 The use of glass and secondary aluminium guarantees that this kitchen is fully recyclable while the special design featuring only mechanical joints without glues ensures the total elimination of toxic emissions. This also makes Invitrum easy to dismantle and disassemble and at the end of its lifecycle.
This way of constructing the base unit system makes it practically indestructible: it is water, steam and heat resistant which makes it very long lasting.
Functional revolution
Innovation at man's service: the ongoing search for solutions that improve daily interaction with the kitchen has brought up to develop Special Elements, designed to promote optimal freedom of movement in the kitchen and to offer users new experiences.
"Everything close at hand, everything tidy in an instant" – Gabriele Centazzo's (founder and designer of Valcucine) leading principle – turns into a functional space which adapts to the person's needs in its continuous evolution.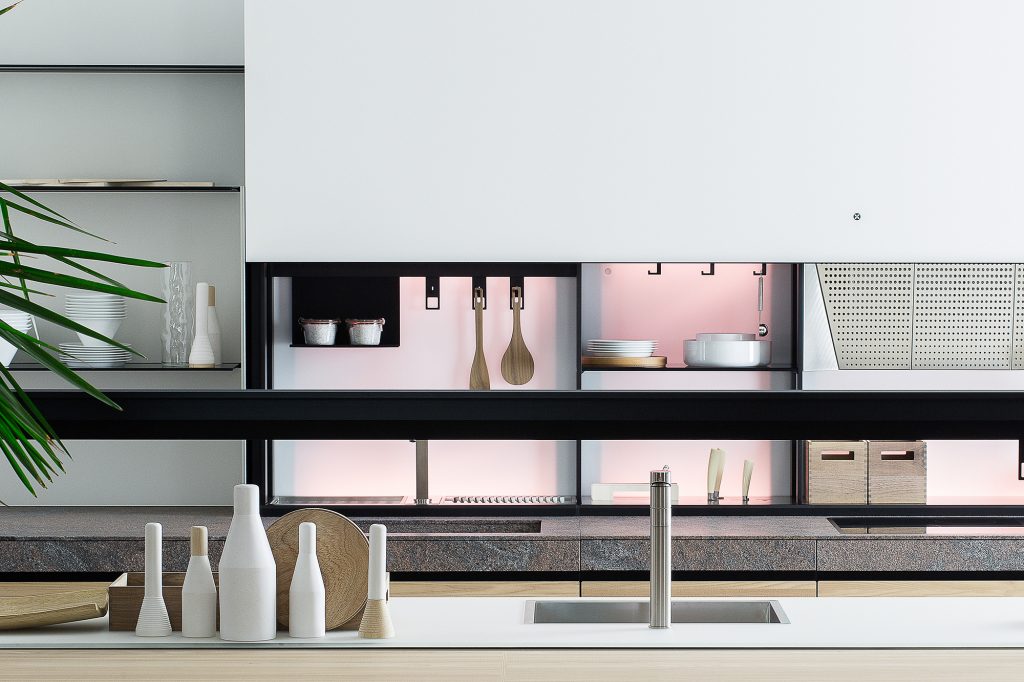 Starting from studies on ergonomics which complements Valcucine research since early 90 's, were born the Equipped Back Section, then upgraded in Logica Theca, a storage module with a single door that opens automatically and noiselessly thanks to a balanced counterweight system; Aerius Wall Unit, the wall unit that is as "light as air" thanks to a lift-up door that exploits the force of gravity by means of a balancing structure; New Logica and Air Logica equipped back panelsthat reveal and hide when needed all the kitchen accessories.
Ergonomics and wellbeing reach a new frontier with Logica Celata that elevates the concept of "Everything close at hand, everything tidy in an instant". What were the design challenges? We wanted to create a furnishing system with a perfectly functional work area that could disappear behind a panel at the mere gesture of a hand so that nobody would notice its presence and the kitchen would look tidy at all times.
The willingness to make life easier in the kitchen department creates the motivation to develop V-Motion, our smart, patented V-Motion system that allows to activate various functions with the simple hand gesture. Ergonomics is at the highest level and simplicity is extreme.
Without touching anything, thanks to the gesture technology, it is possible to open and close even large sized doors, up to 360 cm high, in the most silent and smooth way. In the same way, it is possible to change the colour of the luminous back panel, choosing the light that best suits you. Functionality meets beauty and the kitchen turns into a striking setting.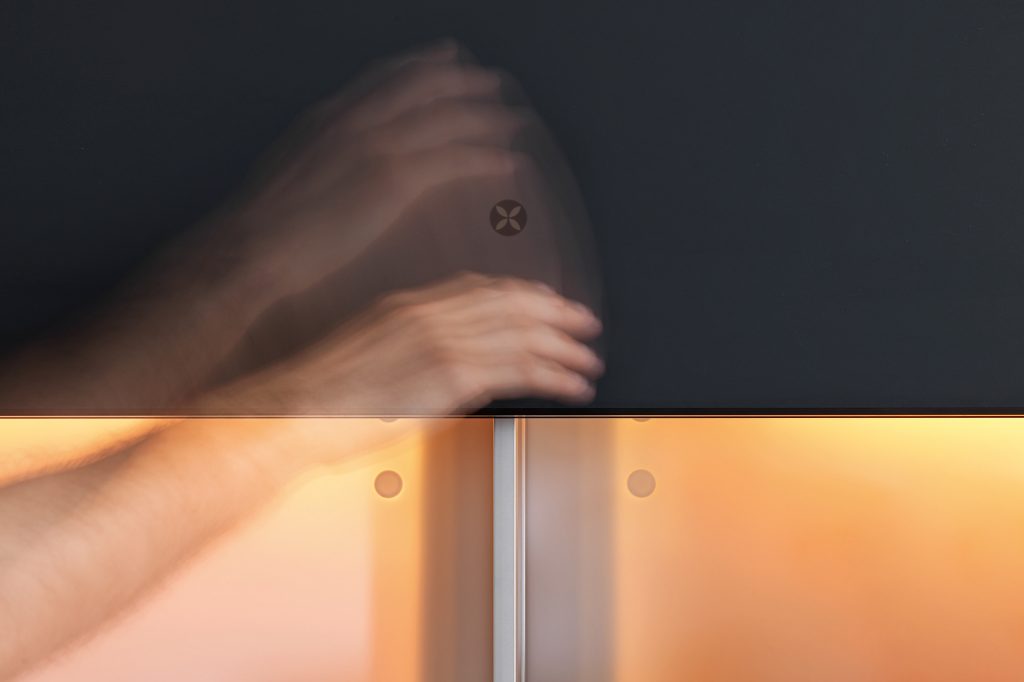 Among the Special Elements, the Equipped bridging frame stands out for clever space exploitation. Designed to separate spaces without enclosing them, this element lets people on both sides of the bridging frame interact while creating a refined interplay of volumes consisting of the solid presence of the base units contrasting with the aesthetically light appeal of the structure.
A furnishing element that also creates a practical, additional space, it is available in two heights and can be customised with a rich array of accessories to meet the various requirements of specific areas. The idea is to create an optimised, extremely efficient element that is ready to use.
Ergonomics and well-being distinguish also our tower units with receding doors that offers a complete view of, and access to, contents and is completely void of the obstacles that normally prevent optimal work organisation. The doors glide sideways to reveal the practicality of a large storage space. A luminous back panel reveals the contents of these cabinets while aiding the user in any activity.
The mechanism is based on a patented technology that guarantees flowing, noiseless and perfectly balanced movements. This is a functional and elegant solution for perfect space optimisation.
Innovative materials
Valcucine innovative strength lies also in the materials used for our kitchens, result coming from the ongoing research and development aimed at achieving superlative aesthetics and top-quality performances.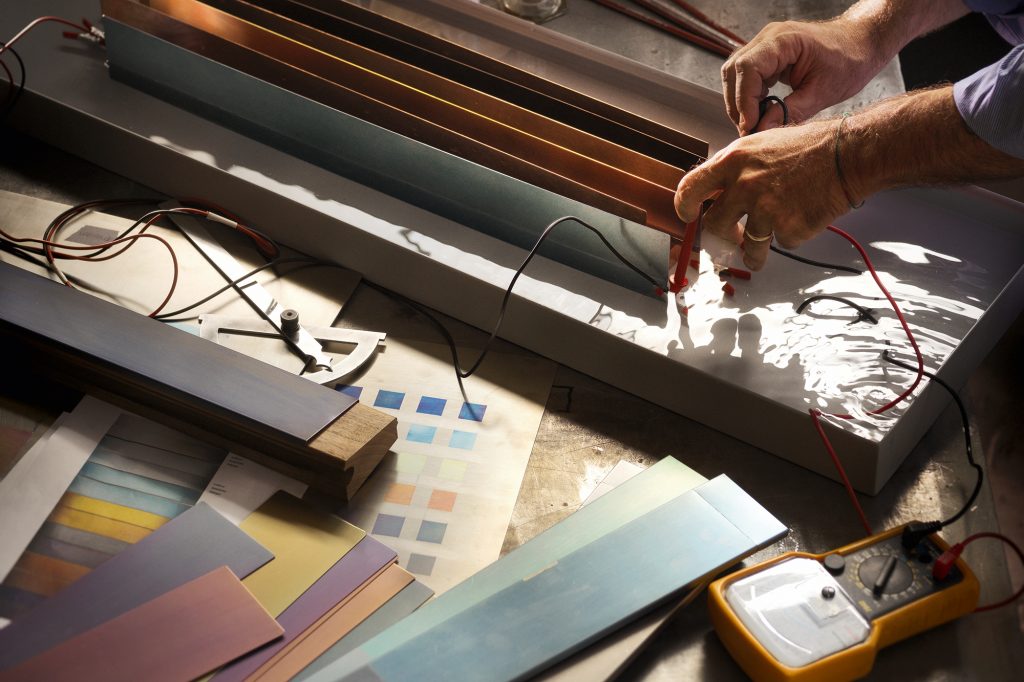 Our technical skills and the close collaboration with our suppliers have resulted in the creation of unique materials and exclusive finishes that offer new expressive opportunities. Like stone paired with carbon, ceramic laminated with glass, special titanium machining methods, the metallic effects of structured lacquers and the endless possibilities of glass, which is an ongoing source of inspiration for us.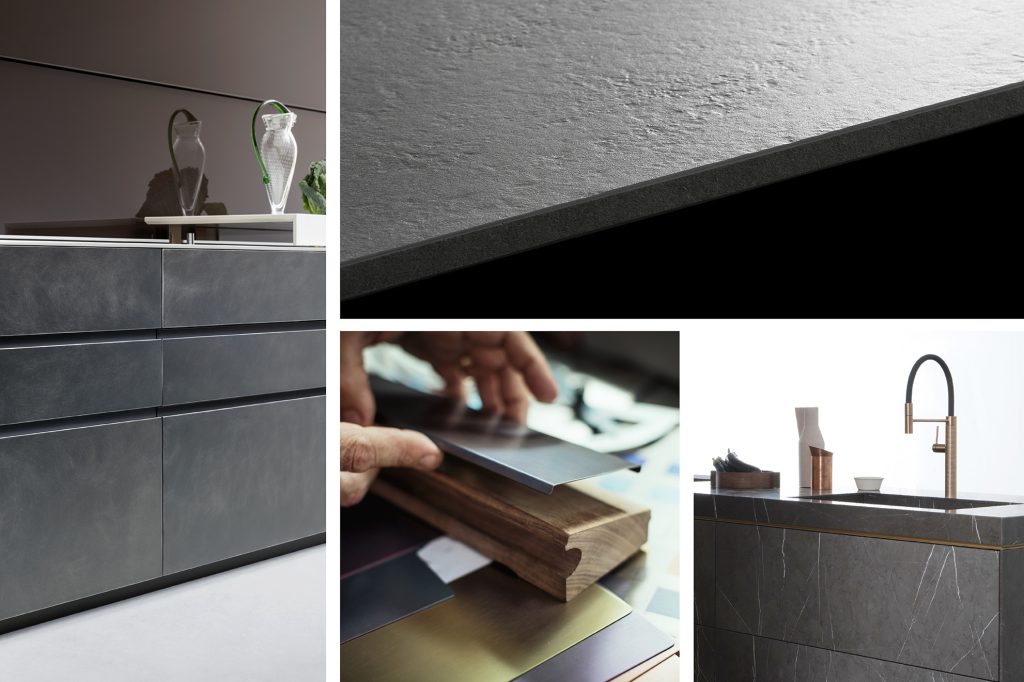 Valcucine is the first company to have used glass in kitchen arrangements, opening up revolutionary prospects full of beauty and technology. Glass is a very expressive, precious and sustainable material.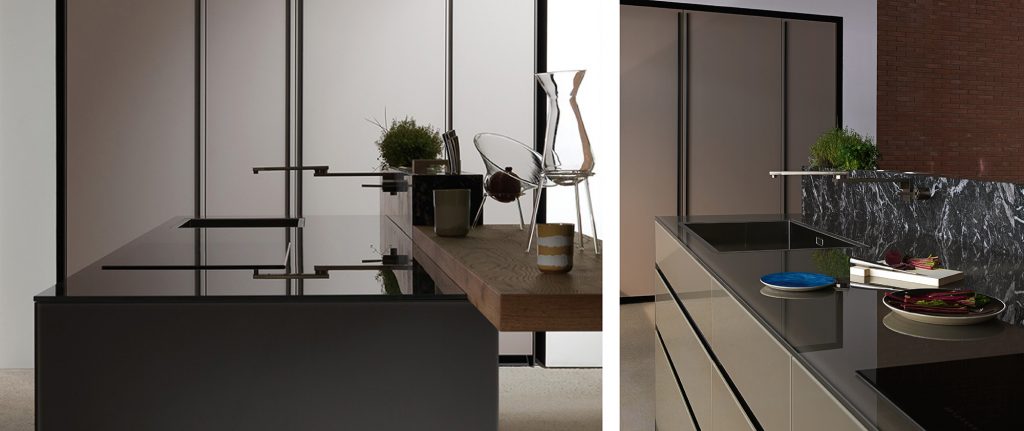 Innovative techniques give this fascinating material ever new sensations, resulting in Graphic, features designs inspired by nature, Mimesis, imitate stone, Tactile capable of transmitting evocative sensorial experiences Textile, a vibrant weave, Velato for a translucent effect and Arte like hand-woven fabric that can be customised using a design provided by the customer to make each kitchen unique.
The endless array of finishes available for our glass ensures that you always find the ideal style to suit your taste and lifestyle.
To crown a path made of innovation and passion, in 2011 Valcucine receives the Premio dei Premi per l'innovazione (Award of awards for Innovation).
"For the social and ecological awareness with which Valcucine, a company that expresses a business culture based on ethics, environmental friendliness and innovation, has been managed since the eighties. The recognition of this commitment wants to be an example for entrepreneurs and designers, so that attention to sustainability is increasingly affirmed as a criterion to be adopted, alongside formal and functional research, in the design and production of design". Through these words, the President of the Republic of Italy, Giorgio Napolitano, gives Gabriele Centazzo the Premio dei Premi per l'Innovazione in the prestigious Quirinale Palace.
---
Sustainable Development Goals: Goal 12.
Responsible consumption and production: ensure sustainable consumption and production patterns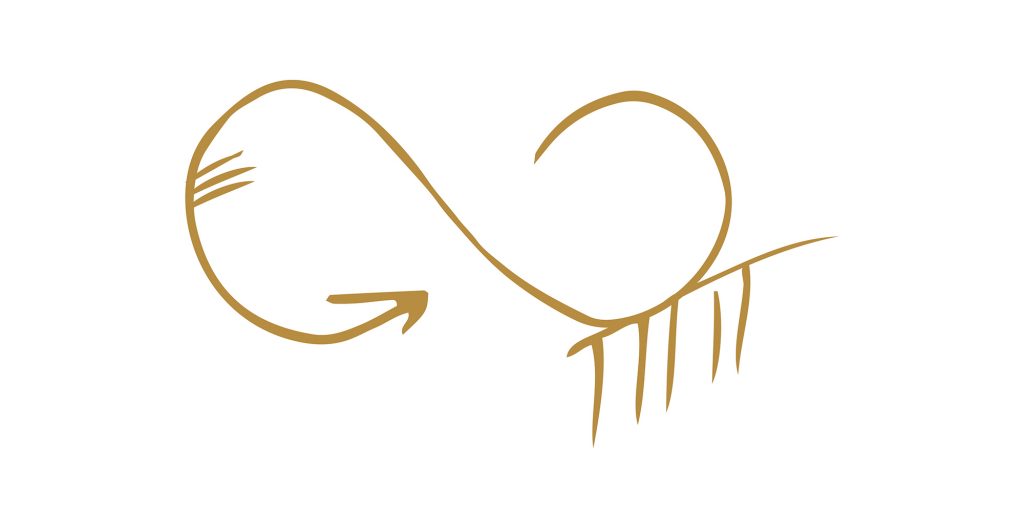 At Valcucine, innovation is driven by our respect for the environment and for mankind, every single day.
Our history witnesses to how our attention to sustainability has been an integral part of our company's identity since it was founded in 1980.
Since over 40 years, Valcucine designs and creates projects in respect of the highest sustainability indicators: dematerialisation, recyclability, circular economy, long technical and aesthetic life.
As confirmation of its commitment, Valcucine has been the first Italian kitchen company that has achieved in 2001 the environmental certification ISO 14001, global benchmark with regards to environment management system.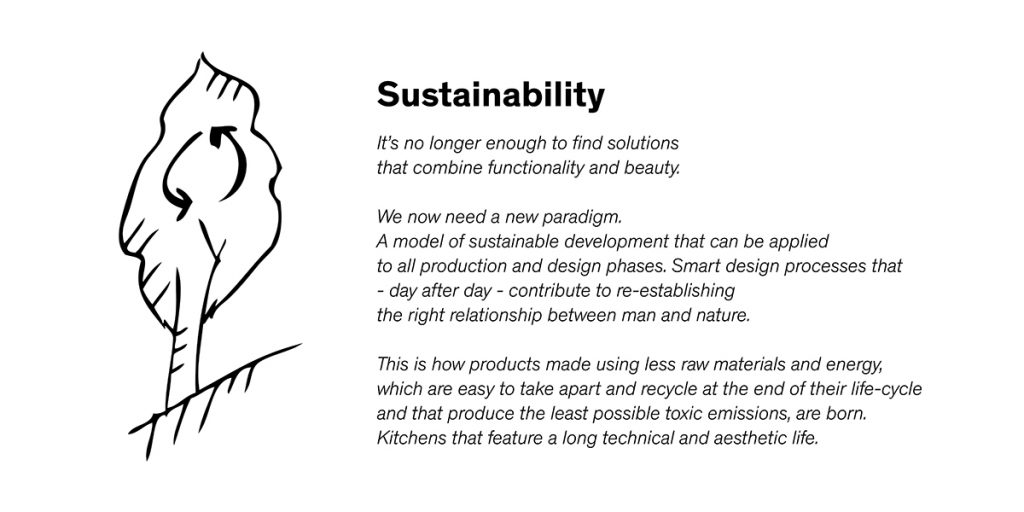 Dematerialisation
Requiring fewer raw materials and less energy, our design is based on dematerialisation that satisfies the urgent needs of our Earth, which is being more and more impoverished by the philosophy of consumption.
Thanks to continuous research into materials and into their limits of resistance, our construction technology can cut kitchen carcasses down to their essentials without compromising on quality. The solutions offered embody "resistant lightness" and open the way to the responsibility of the designer who – through his work – can contribute to reinstating the right balance between man and nature.
Recyclability
In nature, substances circulate and are transformed. Ultimately, they are all reabsorbed and reused. We too need to learn how to reduce the quantity of waste and do everything we can to reuse and recycle materials.
That's why we design our carcasses and structures using parts that can be easily dismantled and separated at the end of their lifecycle. For instance, we use aluminium for our frames, a material that can be 100% recycled and endlessly reused to make new products that preserve the qualities of this metal, over and over again.
---
Vitrum: an eco-sustainable choice
Valcucine is the first company to have used glass in kitchen arrangements, opening up revolutionary prospects full of beauty and technology (at the end of the 1980s). Glass is a very expressive, precious and beautiful material. Apparently fragile but intrinsically tough and resistant, capable of transmitting sensations of unexpected and astonishing lightness, glass is presented in an endless array of options with continuously-changing colours and surprising tactile sensations.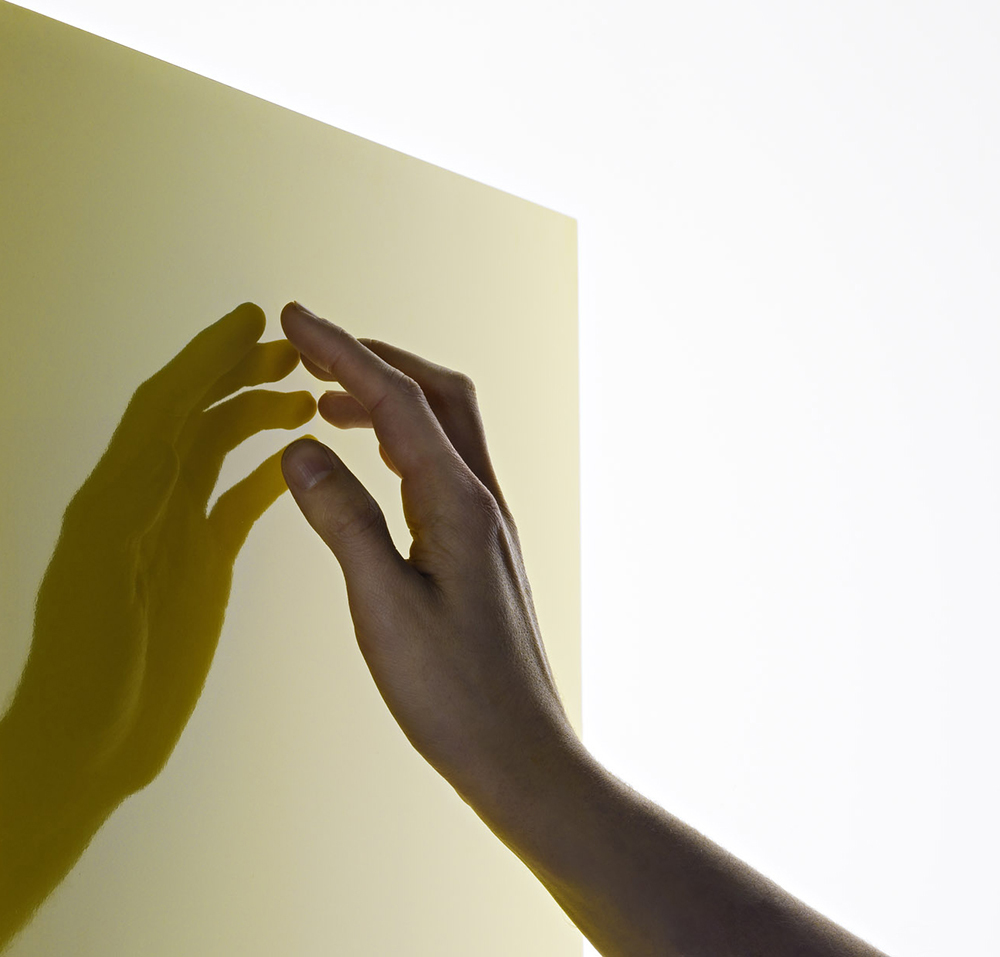 Thanks to research and an eco-conscious use of materials, glass becomes the utmost expression of eco-sustainable design, making it possible to manufacture 100% recyclable products that are as dematerialised as possible, have no formaldehyde emissions and guarantee a long technical and aesthetic life.
Whit these unique qualities – possessed by no other material – glass becomes an example for circular economy in which today's products are tomorrow's resources.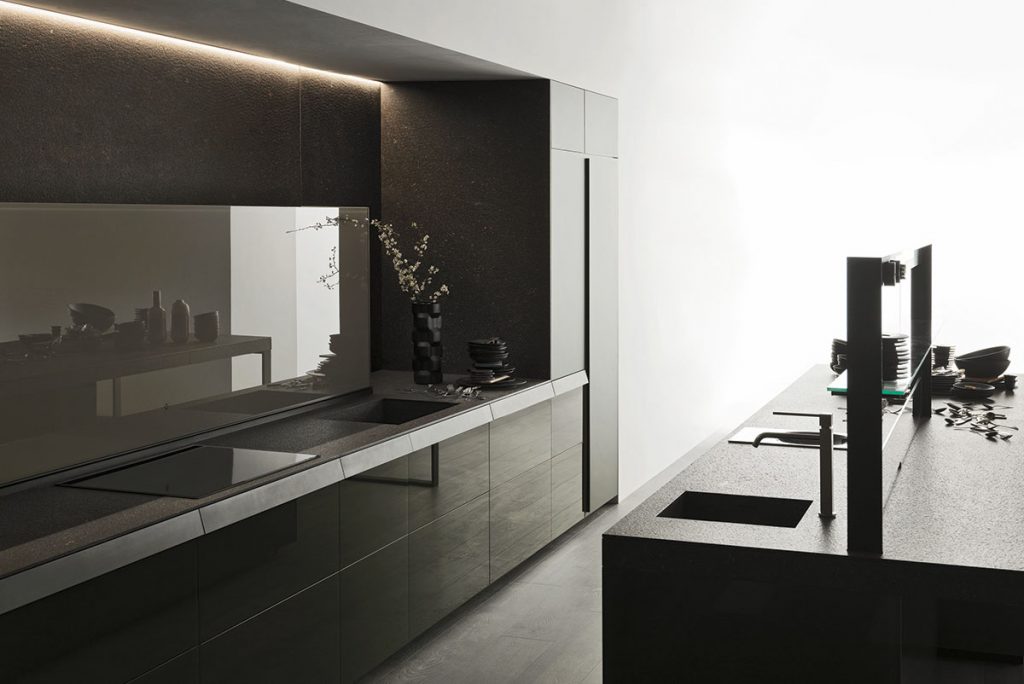 ---
Environmentally-conscious materials
We started to use recyclable materials, such as glass and aluminium, well ahead of the times. We also prefer to use processes that respect the environment, even involving partners that guarantee advanced technological methods for the rational use of materials. This means that we can cut waste – and the harmful emissions produced to make materials – down to a minimum.

We pay a lot of attention to selecting raw materials that respect the strictest standards, such as FSC® certification, which ensures that all its wood comes from forests managed properly and responsibly. We look for new solutions to uphold increasingly more sustainable choices and we privilege suppliers who adopt the EPD product environmental declaration.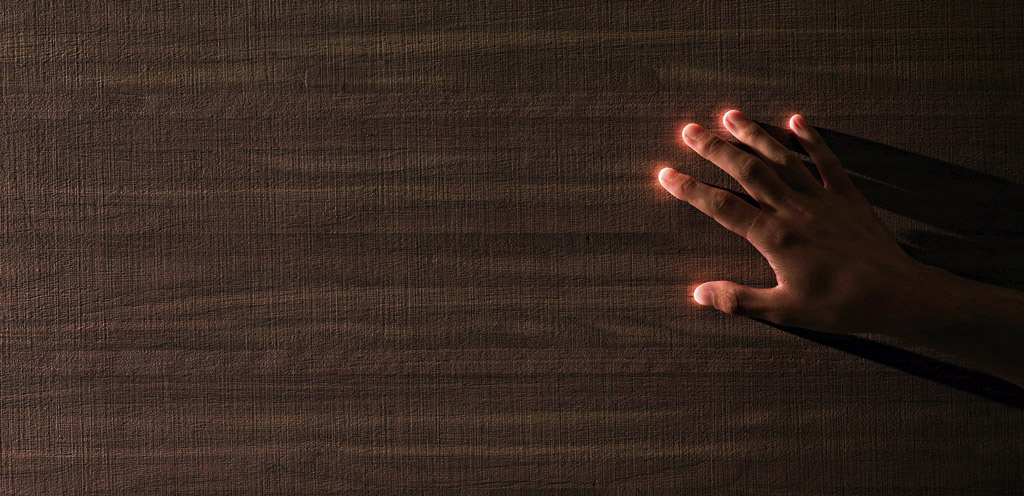 Circular economy
Do you ever wonder what industries can do for the environment? The answer could be to switch from linear economy – consisting of consumption and waste – to circular economy which reuses and recycles as well as producing and consuming.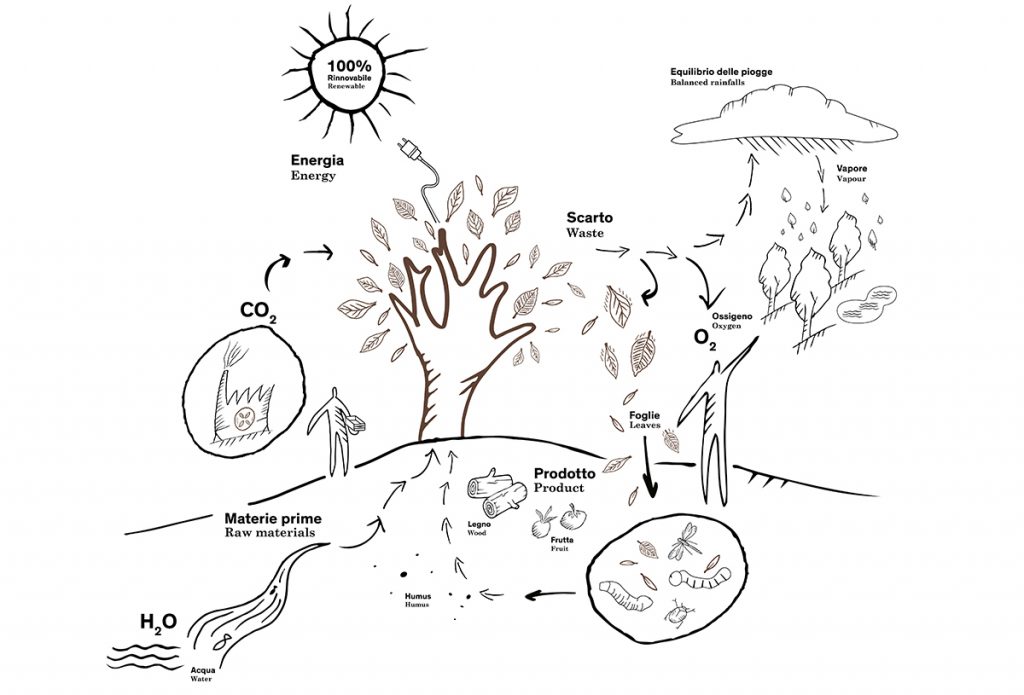 The ultimate expression of this design philosophy is Invitrum (2009), a system of glass and aluminium base units that respects the main rules of eco-sustainable design: dematerialisation, recyclability, reduction of toxic emissions and long life, without creating any waste at the end of its life cycle. A virtuous project – born from research and from the conscious use of materials – does not give into the principle of throwaway goods but focuses on the future of its products.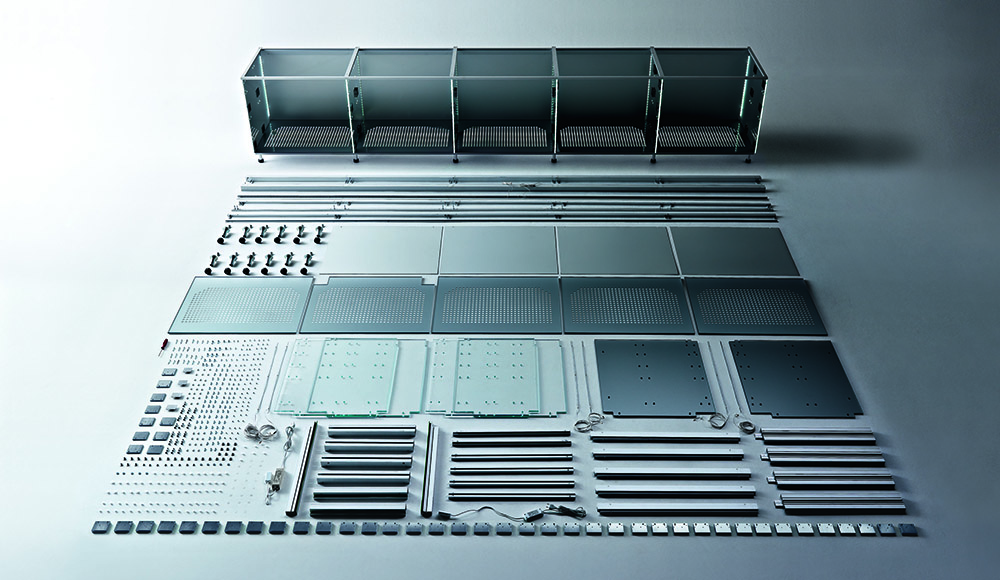 To avoid pairing two side panels which, together, would deprive the cabinet of quite a lot of space, in Valcucine we develop particularly wide cabinets and use a single structural side panel in glass that is only 10-mm thick. This solution allows us to save 73% on raw materials. For as much as regards disposal, Valcucine knows that the environmental impact of a product is a potential raw materials' resource if it has been designed to simplify disassembly. Invitrum base unit is designed in order to be easily disassembled at the end of its life-cycle: the system consists in single materials that are joined together by purely mechanical joints, without glues.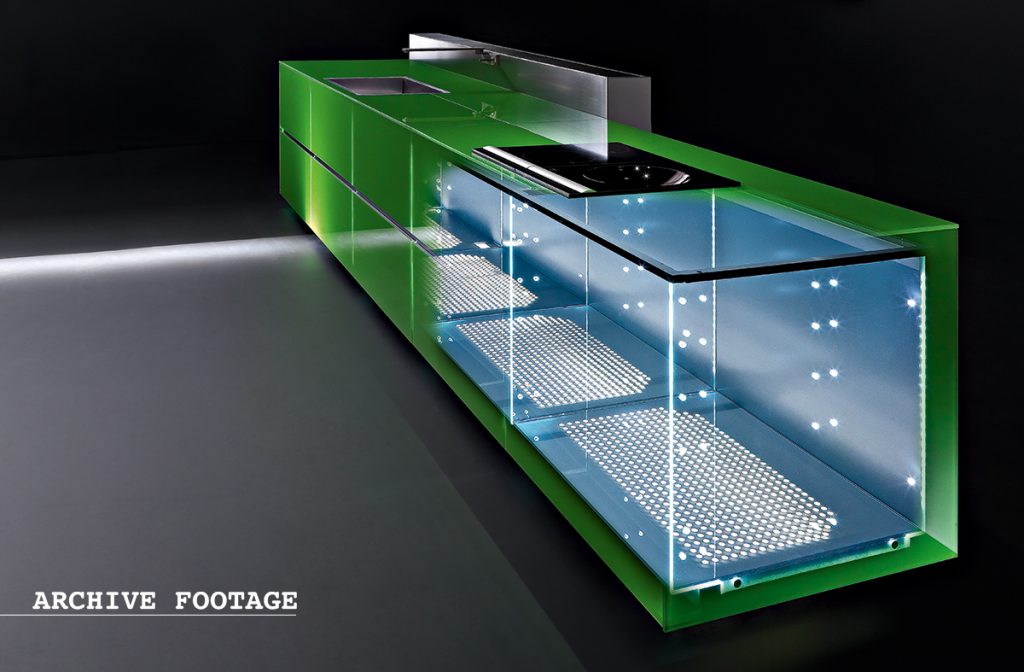 In 2010, Invitrum receives the Green Good Design Award, a sustainability-oriented spin-off of the Good Design Award, the oldest and most prestigious international design award.
Long technical and aesthetic life
Even if not immediately apparent, every detail of our kitchens becomes synonymous of excellence to make each of them timeless: the soft-close mechanism of the doors, the water-repellent chipboard ("P3") base units and the use of non-destructible silicone seals to prevent water and humidity from seeping through.
The durability and reliability of our materials result from ongoing quality and technical tests performed to ensure the highest light, heat, impact and stain resistance standards.
Valcucine revives and reinterprets the preciousness of ancient skills, restoring dignity and beauty to treasures still present in our collective memory that run the risk of being forgotten.
When you choose a handicraft technique such as Genius Loci drawers' customizations and Vitrum Arte inlay on glass you are contributing to creating a greater bond of affection with your kitchen which makes you want to keep it for longer, extending its life-cycle.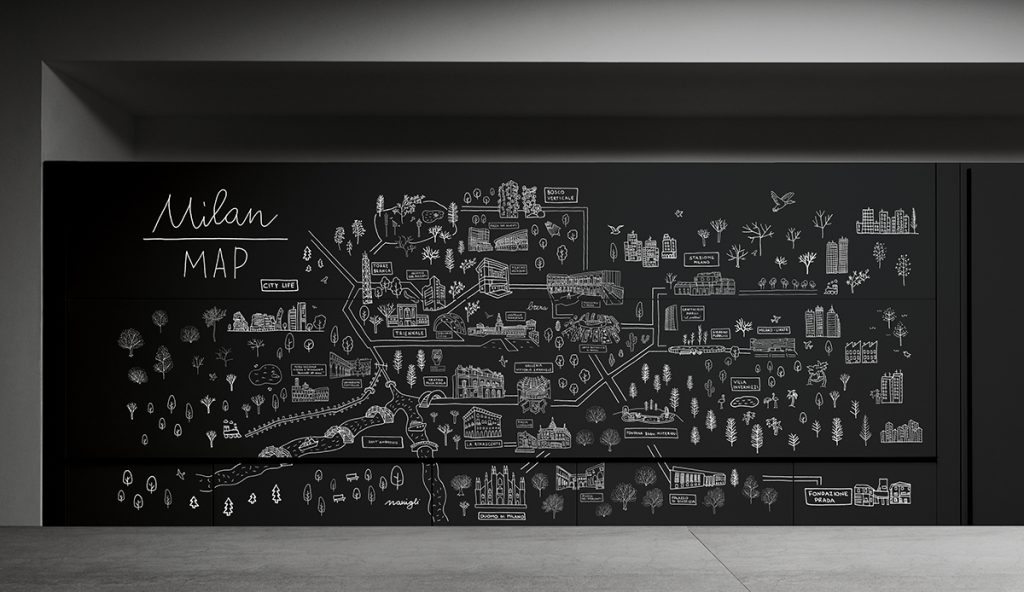 Our commitment for a more sustainable office
Consumption and a more aware manufacturing procedure aim at making more and better with less, through the reduction of resources involved and through diminishing pollution in the entire manufacturing process, improving this way the quality of life.
One of the goals of target number 12 is to reduce substantially waste production within 2030, through prevention, reduction, reusing and recycling.
In order to change things, we can start from our daily choices; among them, reducing the use of plastic is without a doubt, one of the most necessary. Italy, as a matter of fact, is second in the international classification for consumption per individual of water bottles with 224 litres per year (source: Censis 2018).
In order to discourage the consumption of disposable plastic containers beverages, Valcucine has gifted their employees a reusable aluminium thermos, a very responsible choice which will help reducing plastic consumption and waste in our company.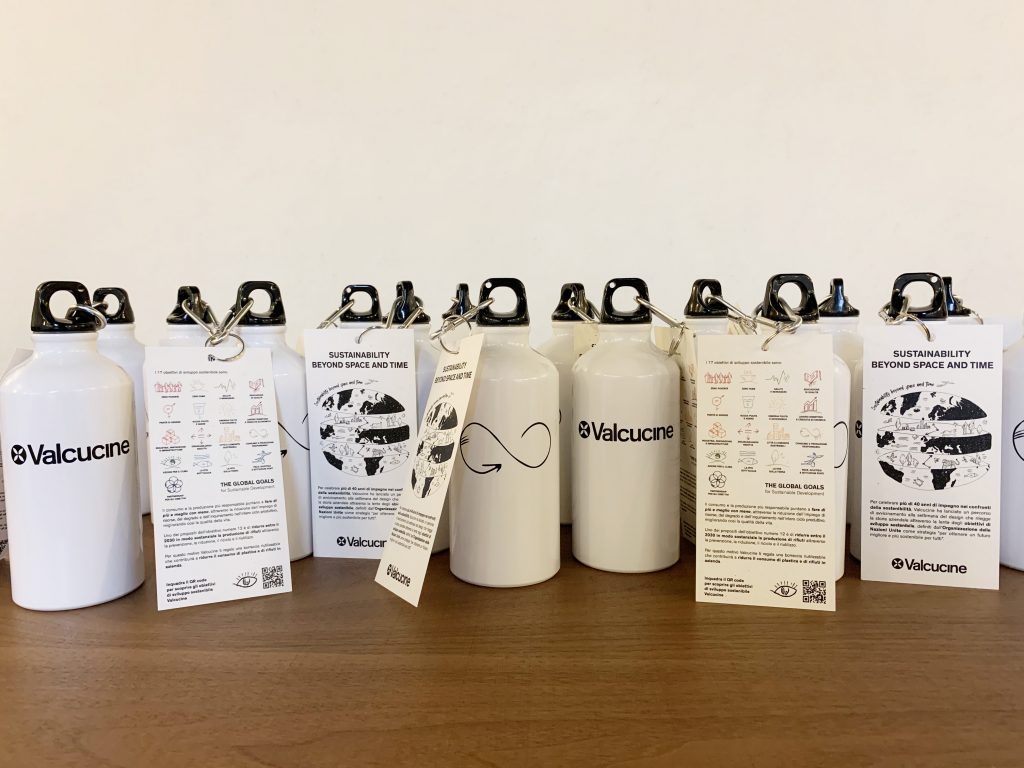 In addition to the water bottles, Valcucine has installed two microfiltered dispenser which provide limitless drinking water, without having to reach out to plastic bottles to refill; this would actually defeat the purpose of our initiative, intended to eliminate plastic.
---
Sustainable Development Goals: Goal 13.
Climate action: take urgent action to combat climate change and its impacts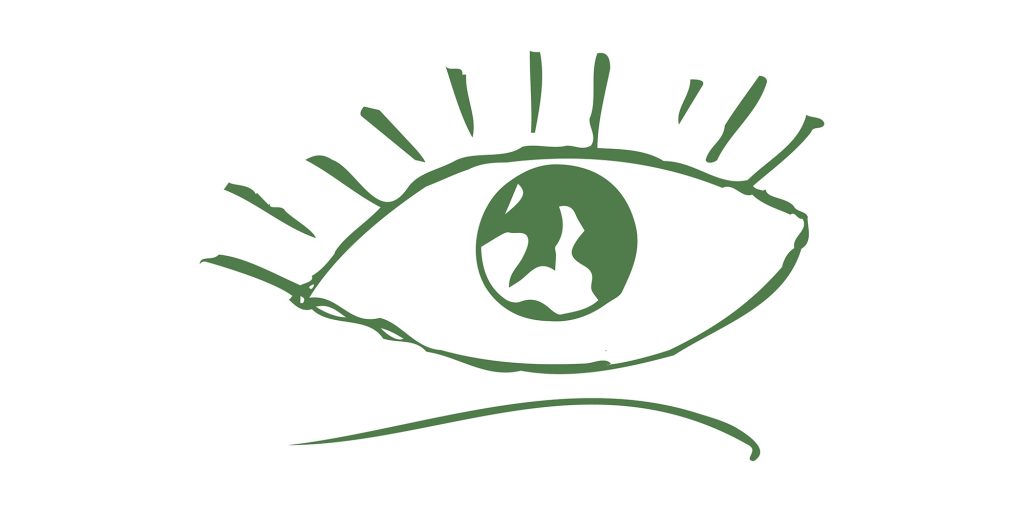 Among the Sustainable Development Goals, Goal 13 of the 2030 Agenda aims to reduce the impact of climate change. The challenge to achieve this Goal is urgent and crosses the individual national borders because only if we all fight and work together against climate change, we will achieve positive results.
Since over 40 years, Valcucine is committed to sustainable development, and does so by starting from the design which aims at reducing the total quantity of materials used and their impact on the environment. This is guaranteed by the ISO14001 and FSC® certificates and by compliance to the LEED v4.1 requirements.
How much material has been used?
Thanks to the ongoing research on materials and on their limits of resistance, Valcucine was the first company in the world to fully renovate the elements that define the structure of a kitchen: the door the worktop and the carcass.
These elements, reinvented by respecting the principle of dematerialisation, that implies using less raw materials and less energy, are broken down to the essentials without compromising their solidity, keeping in mind that they are partially or fully recyclable.
In addition to improving functions and aesthetics, through the dematerialisation, Valcucine reduces the environmental impact of its production.
---
Educating and raising awareness
Goal 13 requires improving instruction and sensitivity for all of us as far as climate change and environmental impact. Valcucine communication initiatives and its display formats worldwide have always kept a strong connection with the sustainability topics and were created with the main purpose to educate and raise awareness on as many people as possible on the effects of climate change and on how they can be reduced.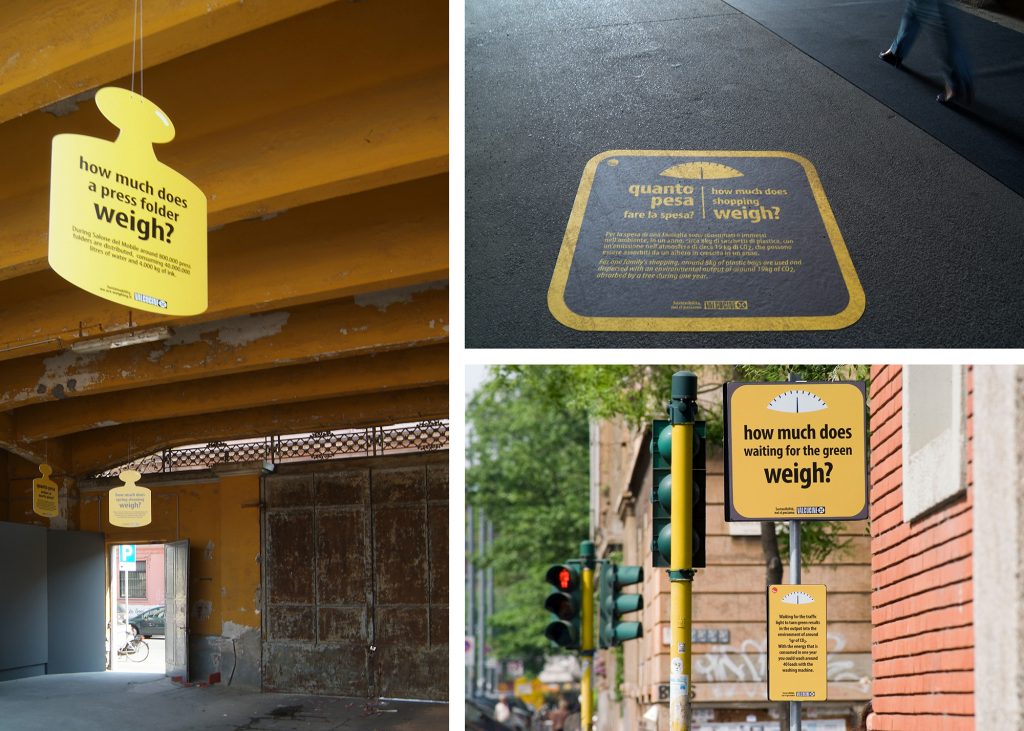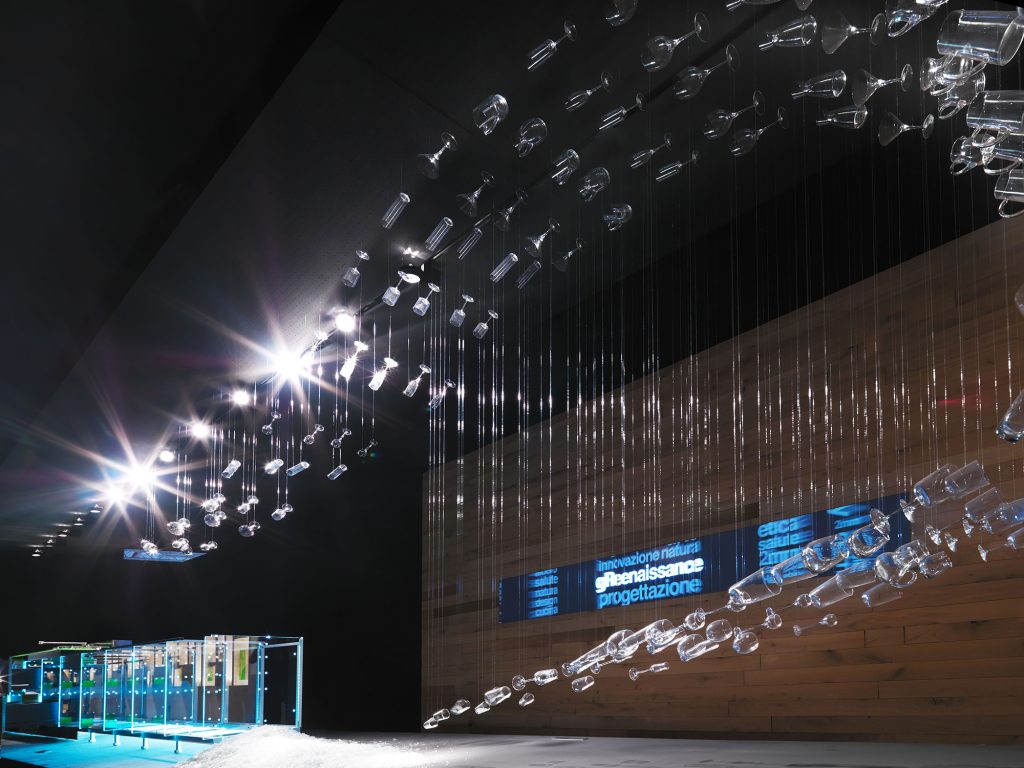 The information panels in all the selling points worldwide bring within theirselves all Valcucine philosophy.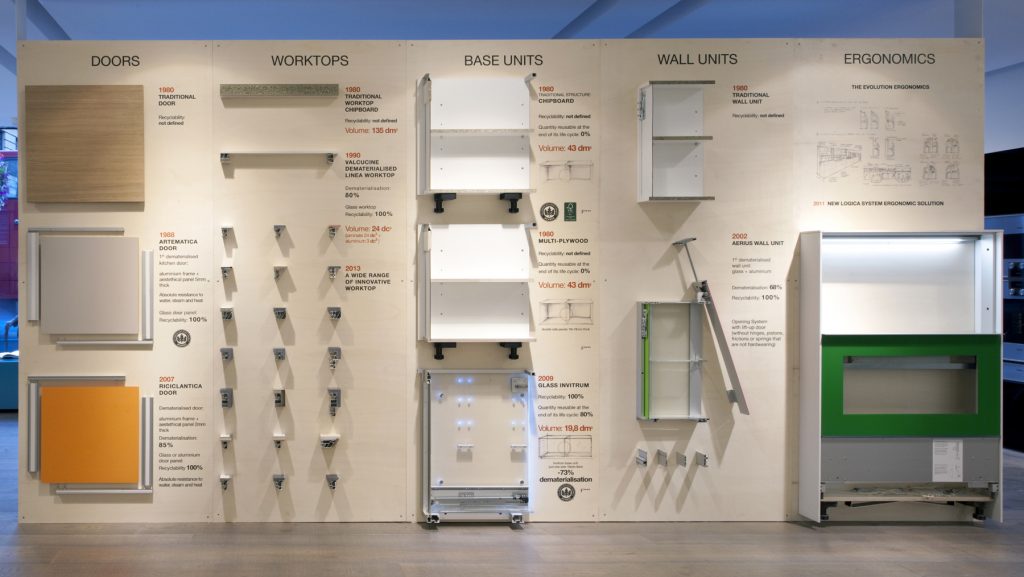 ---
In harmony with the environment
In the perspective of sustainability, the installation of a photovoltaic system in the Pordenone headquarters gives a real contribution to environmental protection, ensuring the 30% of our company's energy consumption.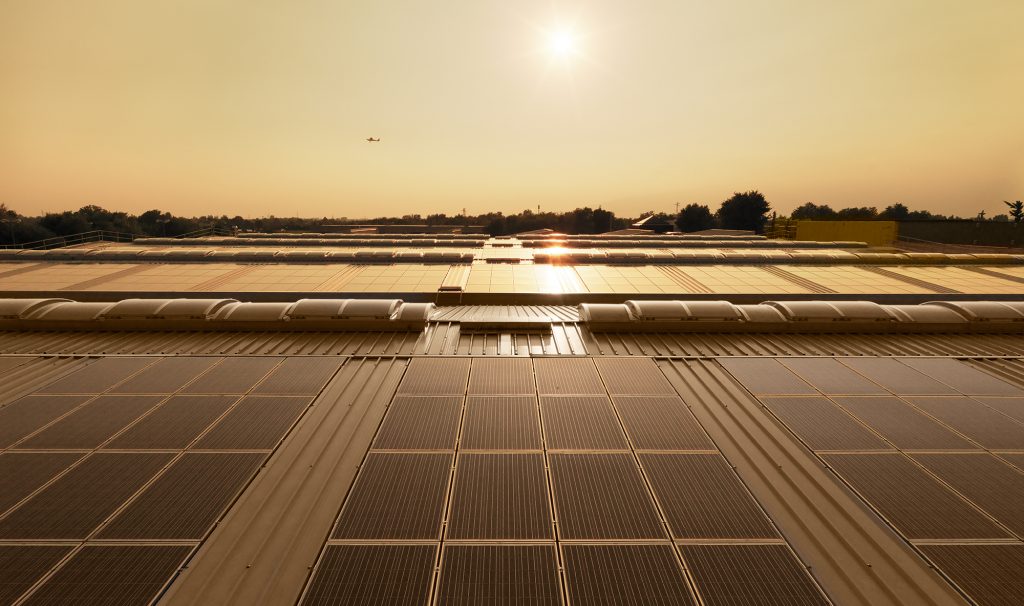 ---
Sustainable Development Goals: Goal 15.
Life on land: protect, restore and promote sustainable use of terrestrial ecosystems, sustainably manage forests, combat desertification, and halt and reverse land degradation and halt biodiversity loss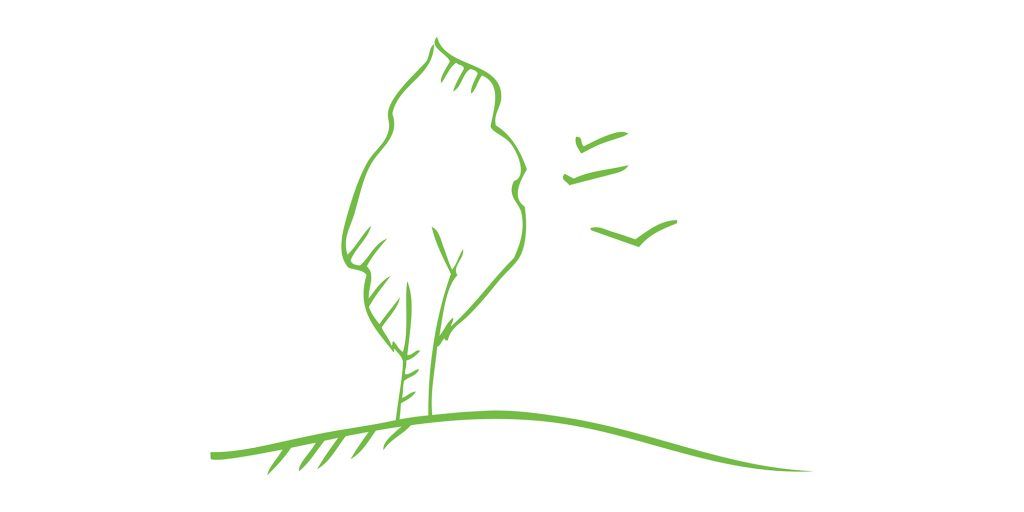 To confirm the strong commitment towards a productive and environment friendly culture, Valcucine is one of the founders of Bioforest in 1998, an association that contributes to the restoration of natural resources and to the protection of biodiversity, central issues to the Goal 15 of the 2030 Agenda.

To this end, it finances projects aimed at afforestation and reforestation of destroyed or degraded forest ecosystems in Italy and worldwide. Bioforest follows strict ecological criteria in harmony with the characteristics of the areas concerned in order to protect the plant and animal biodiversity originally present. It also promotes and supports scientific research activities by divulging them through media, meetings, conferences and debates aimed at bringing visibility to active projects.
Bioforest projects:
Risorgive del Vinchiaruzzo project (Italy)
Managed by the Associazione Naturalistica Cordenonese

Our Italian reforestation project is located in Friuli Venezia Giulia, in the Vinchiaruzzo resurgence area in the province of Pordenone and it is managed by Associazione Naturalistica Cordenonese. It involves purchasing land to regenerate forests and preserve the ideal habitat for various, rare flora and fauna species.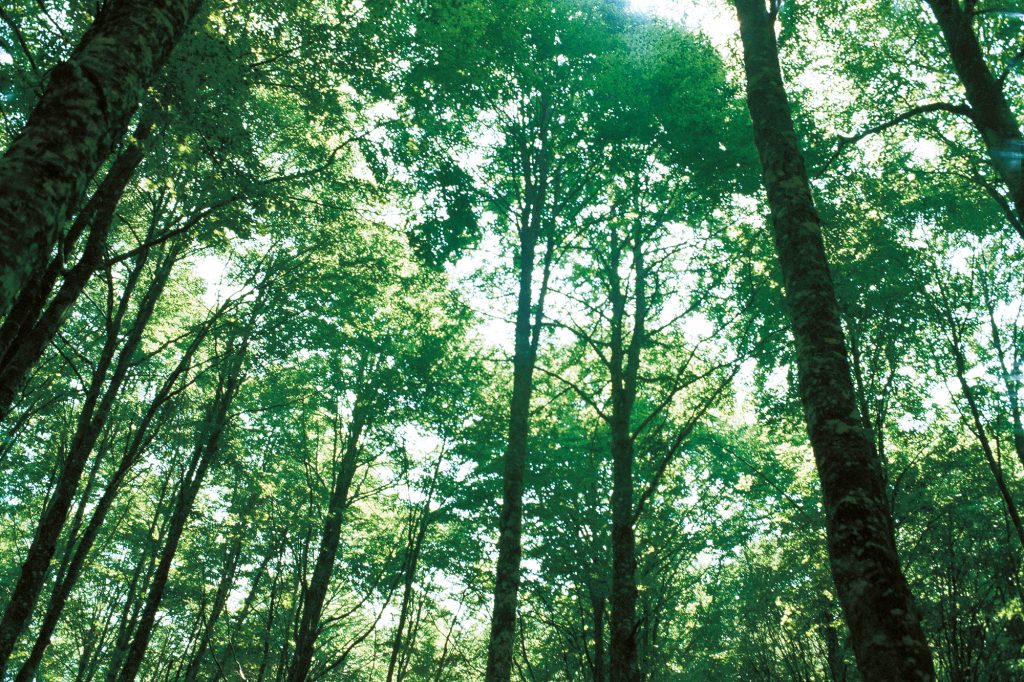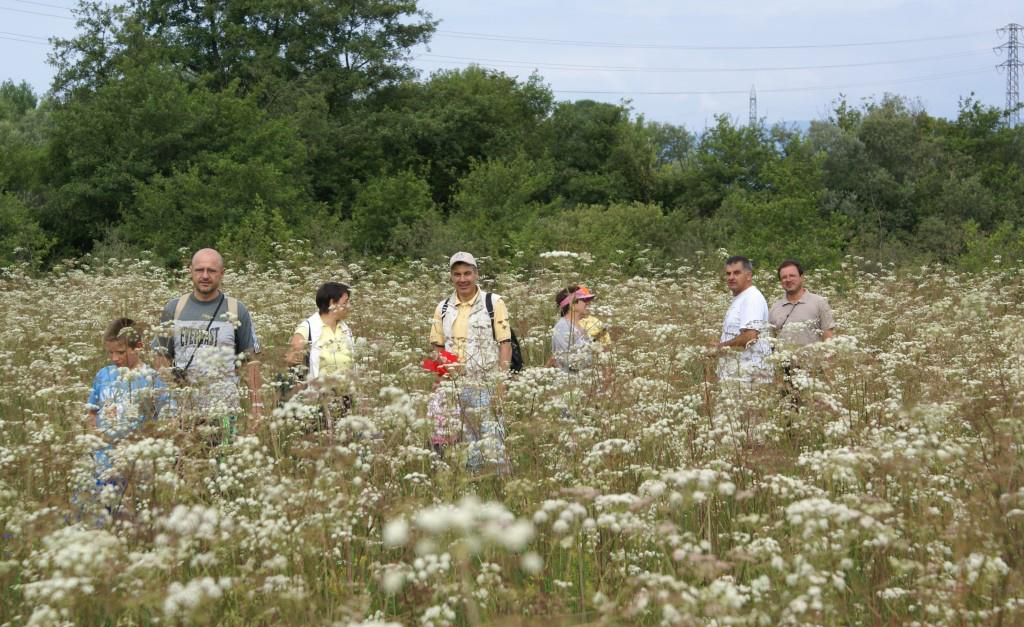 Find out more on Risorgive del Vinchiaruzzo project
---
Otonga project (Ecuador)
Entrusted to the Otonga Foundation directed by Professor Giovanni Onore, entomologist, full professor at the Papal Catholic University of Ecuador.

The aim of the Otonga Project is to purchase portions of primary forest to save its extraordinary biodiversity and protect the Earth's biological heritage. The value of the Otonga forest's plant and animal heritage is inestimable.


The following live in the Otonga forest: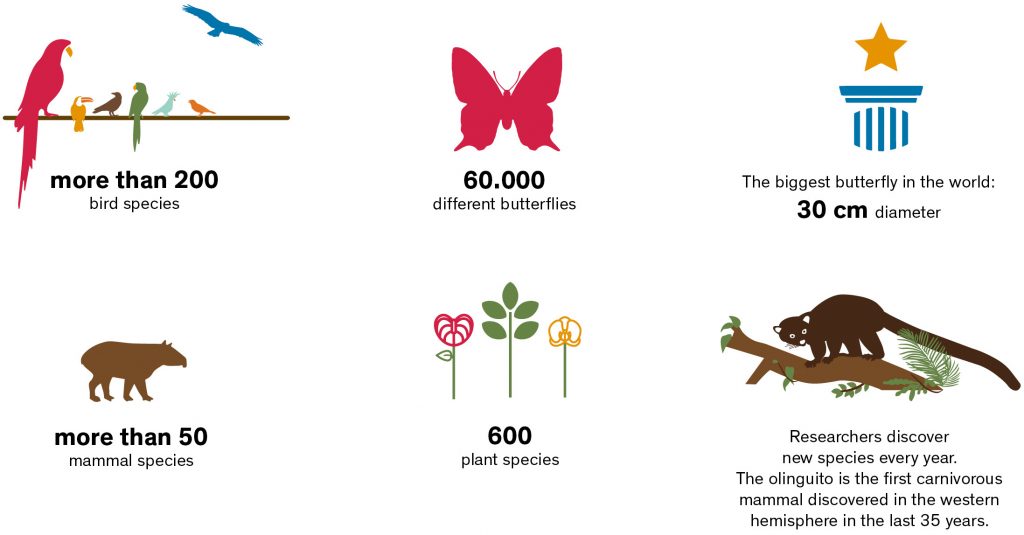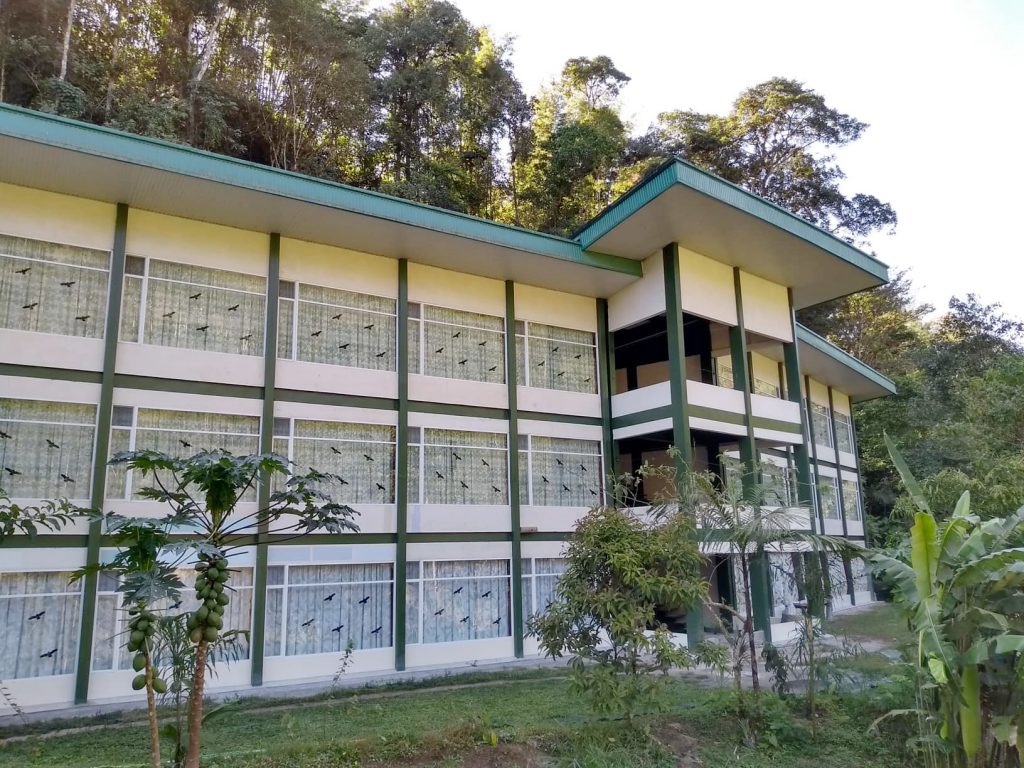 Find out more on Otonga project
---
Got Owaga project (Kenya)
Entrusted to the Biocarbon Imperatives – Africa Foundation directed by Alice Odingo

The reforestation project in Kenya involves a hilly area in the Nyando Valley, about 50 km from Lake Victoria.
The area is located in a strip of land dedicated to cultivating sugarcane, a practice that became the primary cause of deforestation when it expanded.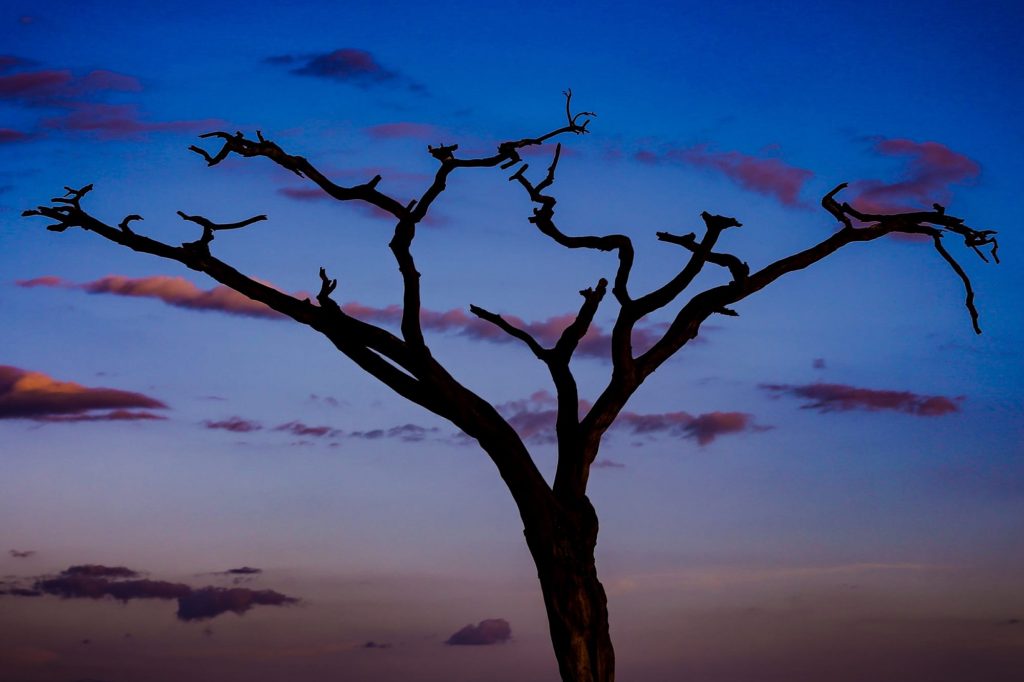 Forestation and reforestation aims at:
Find out more on Got Owaga project
---
In 2019, Valcucine and Bioforest were the highlights of Linea Verde Life episode (Rai1 tv programme focused on green and sustainable trends of Italian cities) dedicated to the Pordenone area and its peculiarities in the naturalistic, environmental and architectural field; to his artistic and gastronomic excellence; to local manufacturing and craft skills.
In this context, the involvement of Valcucine and Bioforest could not be missing, with particular focus on the Risorgive di Vinchiaruzzo, a natural heritage site of Friuli Venezia-Giulia, where Gabriele Centazzo, together with the site manager, accompanied the Linea Verde Life TV host, Chiara Giallonardo.
Watch the Linea Verde Life television programme of March, 16, 2019 from 30′ 40"
---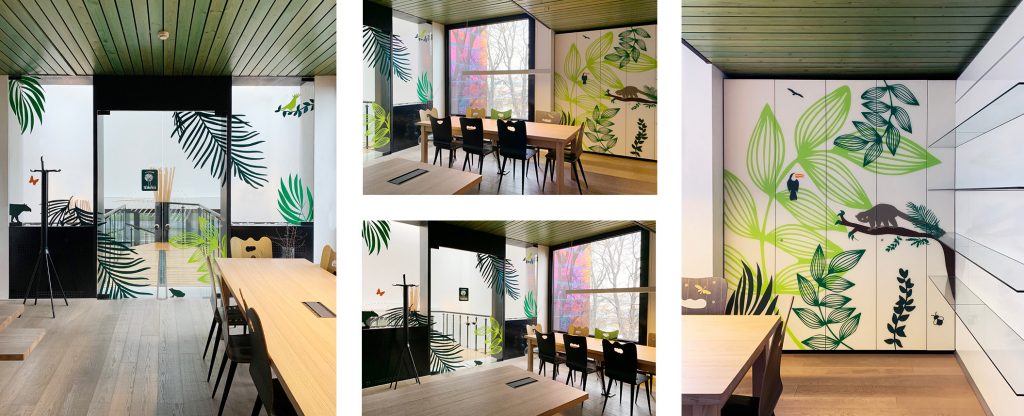 ---
Sustainable development goals: goal 17
Partnerships to achieve the Goal: strengthen the means of implementation and revitalize the global partnership for sustainable development.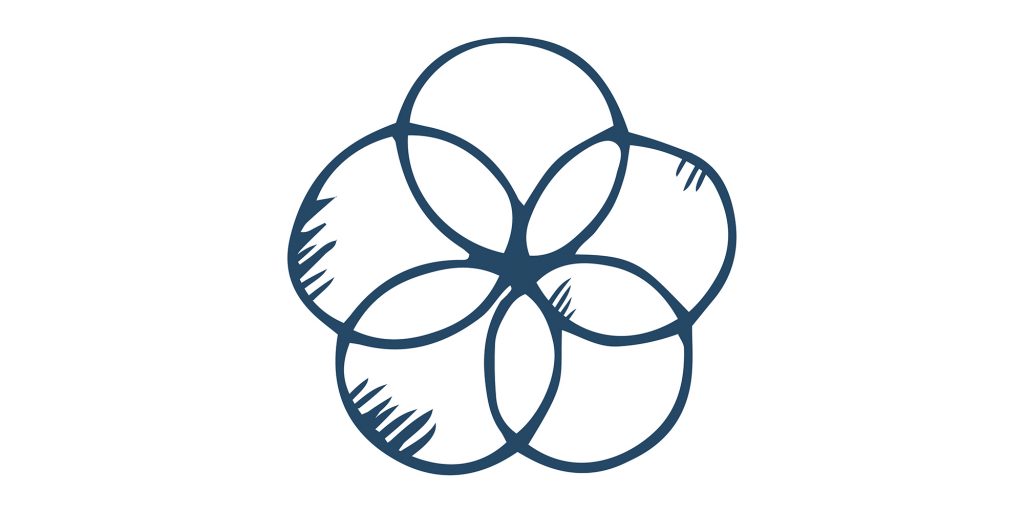 The commitment for a more responsible sustainable production makes a step forward: in 2022 Valcucine completes the product rating in compliance with LEED® v4.1 protocol, the worldwide most known eco-friendly architectural certification.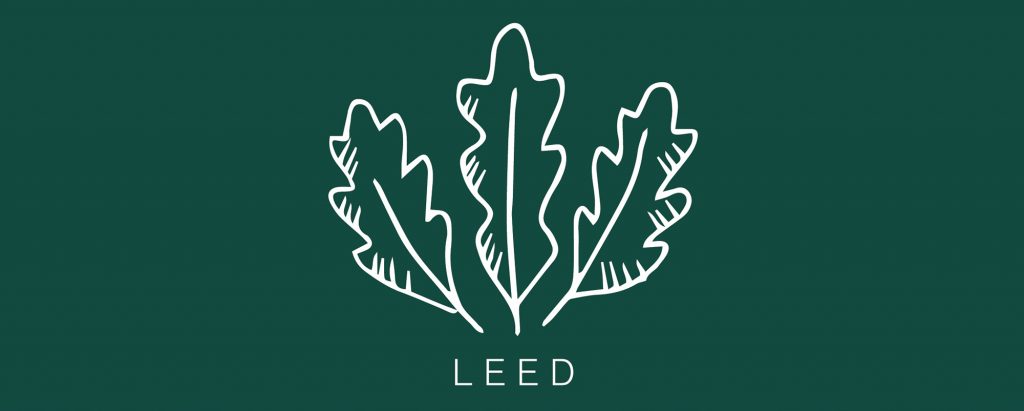 The economic model that drove architecture until today is linear; according to the take-make-waste extractive industrial model, the built environment sector is one of the main consumers of natural resources. It is responsible for over 35% of the EU's total waste generation [source: EU – A new Circular Economy Action Plan]. It is also the world's largest consumer of raw materials, with about 3 billion tons annually and it is responsible for up to 40% of our CO2-emissions.
"Green" or "sustainable" are no longer enough. It is becoming increasingly urgent to move toward a circular economy, along the whole supply chain: from the architecture firms to the manufacturers.
Thus, in the logic of "connecting the dots", Valcucine has undertaken a path to complete the LEED® rating that translates the inner eco-sustainable features into a measurable and common language, used in more than 160 countries all over the world.
The outcome of this operation, which has seen Valcucine's commitment in collaborating with Greenmap, the program for the industry by Habitech – national leader in the sustainable construction industry, green energy and innovation, recognized by the Italian Ministry of University and Research – is the LEED® matrix of contribution.
This matrix enhances Valcucine products and its components which satisfy the requested requirements for the LEED® certification; we can therefore say that product "A" contributes toward satisfying credit "X" under LEED®.
In the kitchens field, Valcucine is the company that satisfies the greater number of credits necessary for the LEED® certification (up to 12 credits in 5 different credit categories); this therefore confirms once again its leadership on eco-sustainability and innovation.
What does LEED® mean?
LEED® (Leadership in energy and environmental Design) is the third parties verification system for green buildings used in more than 160 countries worldwide. It gives a reference frame for healthy green buildings, efficient, at low carbon impact and low price.
Over 170.000 sqm are certified daily worldwide. In 2021, in China alone, over 1000 LEED® certified projects have been created for over 14 million of sqm; Canada follows with (250 buildings), India (146), Korea (42) Spain (100), Arab Emirates (73) Brazil (89), Italy (106), Mexico (47) and Taiwan (31). The list ranks countries in terms of total LEED certified projects as of December 31, 2021. The U.S. is not included in the list but remains the world's largest market for LEED with more than 26 million GSM certified (280 million square feet). Source: usgbc.org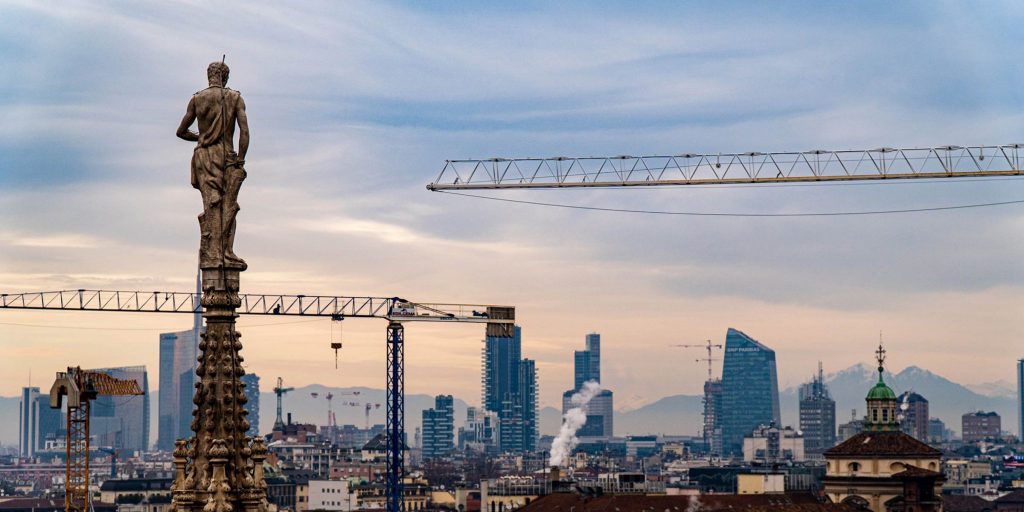 How does LEED® verification system work: standards and scores
Green buildings systems chosen as reference for LEED® mapping, include the building as a whole, not the single product; nevertheless, single products, here included kitchens, can contribute to the credits and therefore to the achievement of the certification, as long as they comply with the requested criteria.
Usually, whoever takes part to a green project is looking for partners that supply products (for instance furniture with appliances) compliant with the requested parameters and they look for producers that are able to supply information, documentation and certifications that qualify the sustainable performance of their own product and the quality of their procedures.
The LEED® certification interests the whole building: it does focus not only on one element such as energy, water, or health but it also looks at a bigger picture, taking into consideration all the critical issues which aim to create the best building possible. As a matter of fact, 35% of LEED® credits have to do with global warming, 20% with men's health, 15% with water resources, 10% biodiversity, 10% green economy, 5% community and 5% natural resources. In LEED® V4.1, the most part of LEED® credits has to do with operative and incorporated carbon.
In order to obtain LEED® certification, a project gains more points by complying with pre-requisites and credits which have to do with carbon, water, waste, transports, materials, health and quality of indoor environment.
Projects go through a verification process and revision from GBCI side (Green Building Council Italia), organisation that releases the certification. Assigned points correspond to a specific level of LEED® certification: Certified (40-49), Silver (50-59 points), Gold (60-79 points) and Platinum (80 + points).
Excellent examples of Valcucine mapping work is the information to specifiers about appliances energy consumption that the company presents (Energy and Atmosphere), measuring systems of water consumption (Water Efficiency), environmental declarations of the product components, and FSC® certification extension to all wooden particles carcasses and all wooden fibre panels (Material and Resources), manufacturing of kitchens such as Artematica Vitrum with glass doors and Invitrum base cabinets, completely made in glass and aluminium, 100% reusable and dismountable at the end of their life cycle (Indoor Environmental Quality) and realisation of inclusive design systems to improve and make interaction with the cooking machine easier, like V-Motion system (Innovation).
---
As shown by the LEED® mapping activity which has seen Valcucine's commitment in collaborating with Greenmap, the path to sustainability also goes through collaboration. Over the years, Valcucine has established several partnerships with institutions and companies with whom it shares the same values of protecting the Planet and biodiversity.
Among main partnerships:
Since 1997, Valcucine supports the Gambrinus-Mazzotti Award which is one of the most important in Italy and the first in Europe to have awakened public opinion to environmental and landscape issues.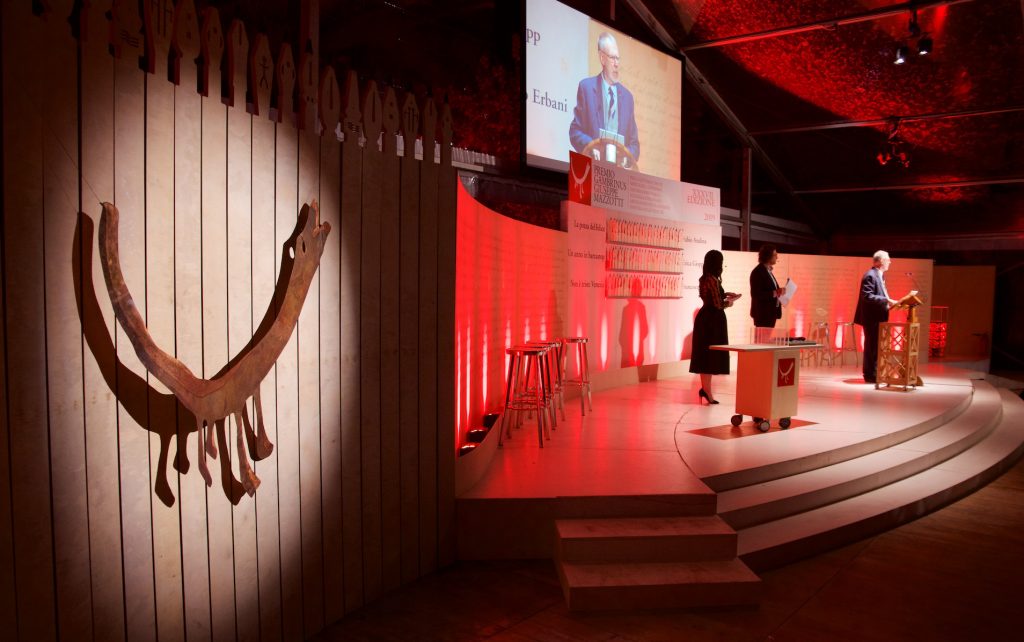 In 2009, Valcucine participates in Solar Decathlon – a competition between low-consumption buildings made by Universities – with Riciclantica nella Gable House in partnership with Illinois University, ranking second overall.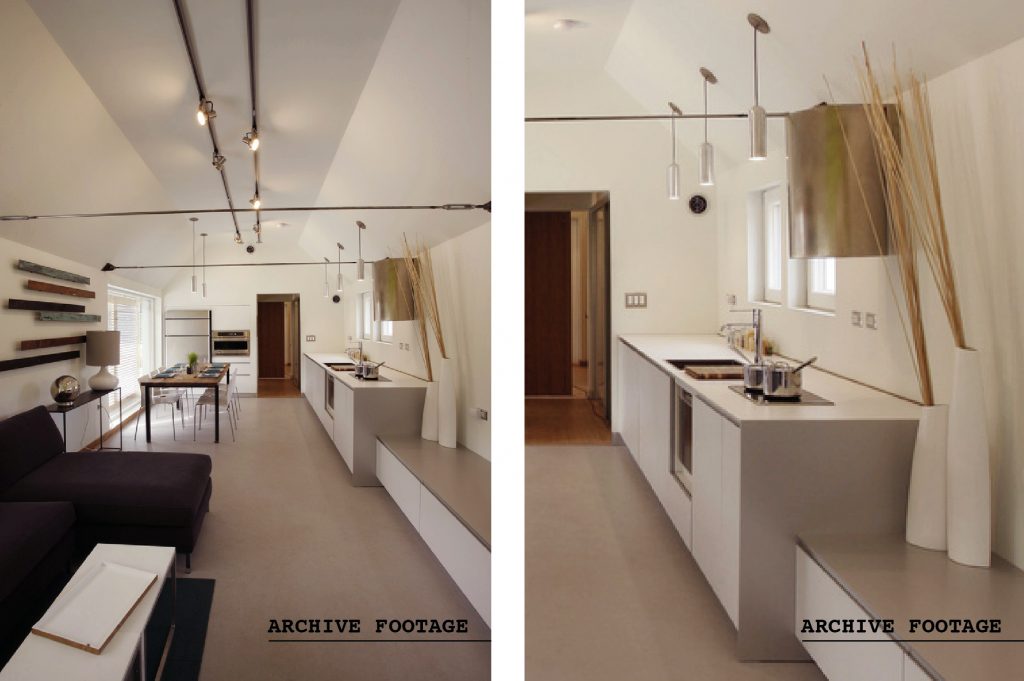 In 2010, Valcucine's Eco Bookshop is opened in Milan: 600 square metres and 1.500 books to spread the culture of sustainability.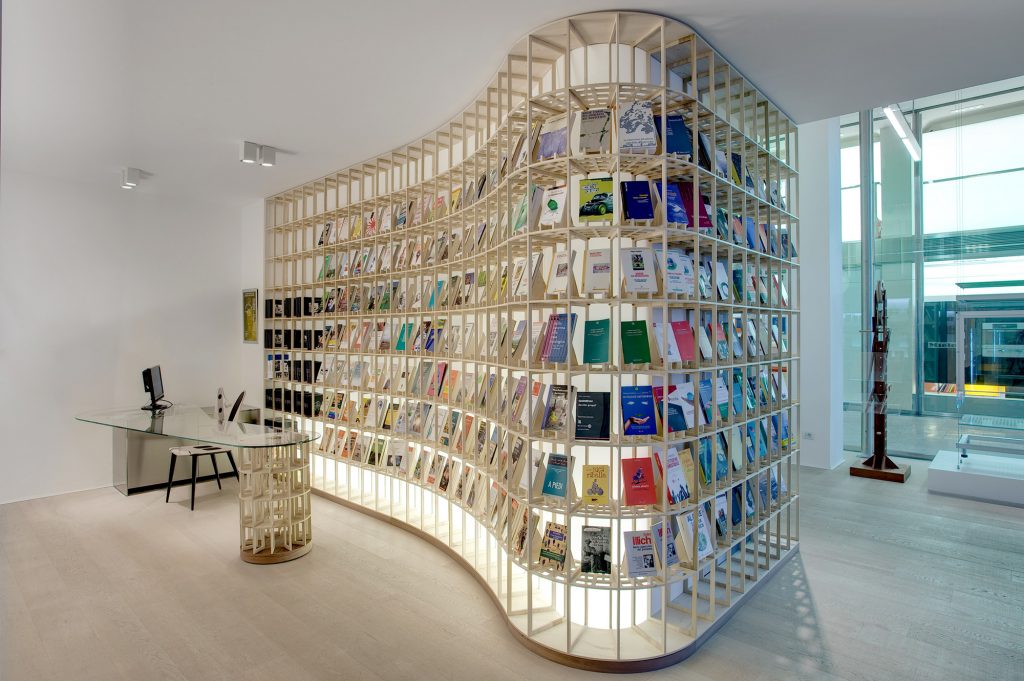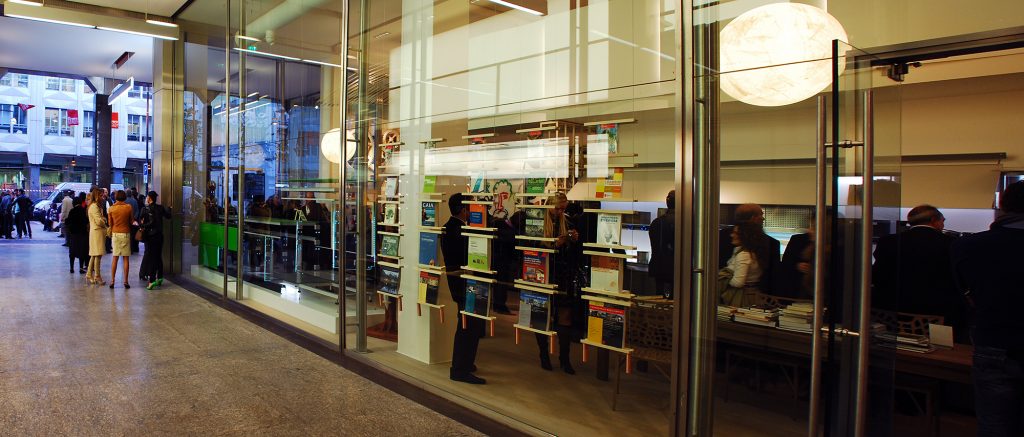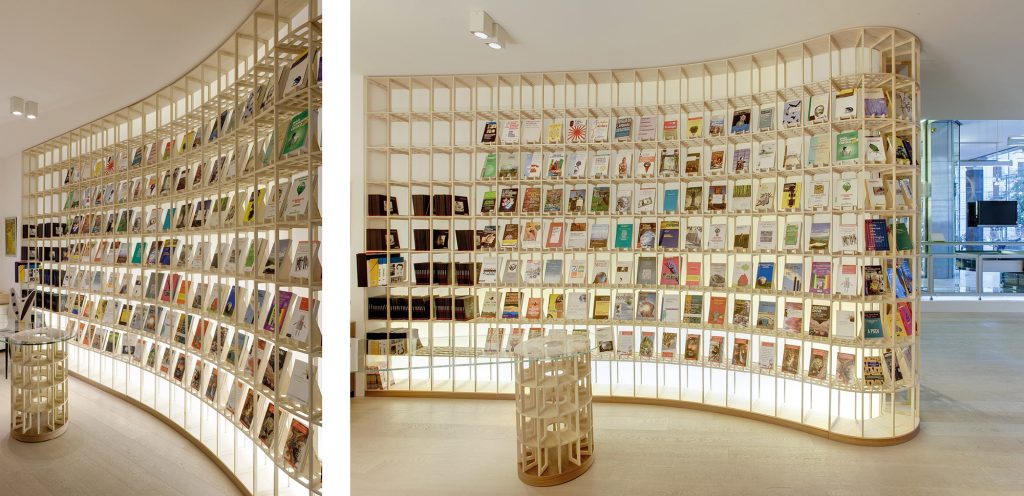 In 2012, Meccanica partners with MED in Italy by Università La Sapienza Roma TRE, the Italian sustainable house project that participates in the global Solar Decathlon Europe 2012 green architecture competition, coming third and winning the gold medal in the "sustainability" category.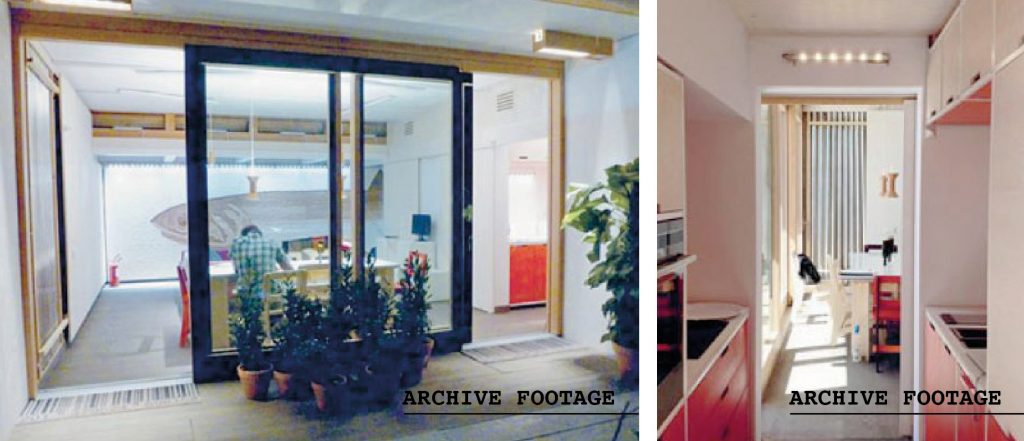 In 2020, Valcucine is one of the partners of Green Pea, the first Green Retail Park in the world, boasting 15 thousand square metres dedicated to responsible shopping and focusing on respecting the environment and sustainability.