Valcucine, together with Green Building Council Italia, had the pleasure to participate to the workshop on sustainable architecture and the role of LEED mapping, organized for the first time by our partner AD Area Domus (Martina Franca) in collaboration with the Order of Architects PPC of the Province of Taranto.
To do the honors, Annalisa Zizzi, owner of the AD Domus store, Architect Paolo Bruni, President of the Order of PPC Architects of the Province of Taranto, Alessandro Morassutto, Italy Sales Manager of Valcucine, and Patrizia Alborè, Valcucine agent in Puglia.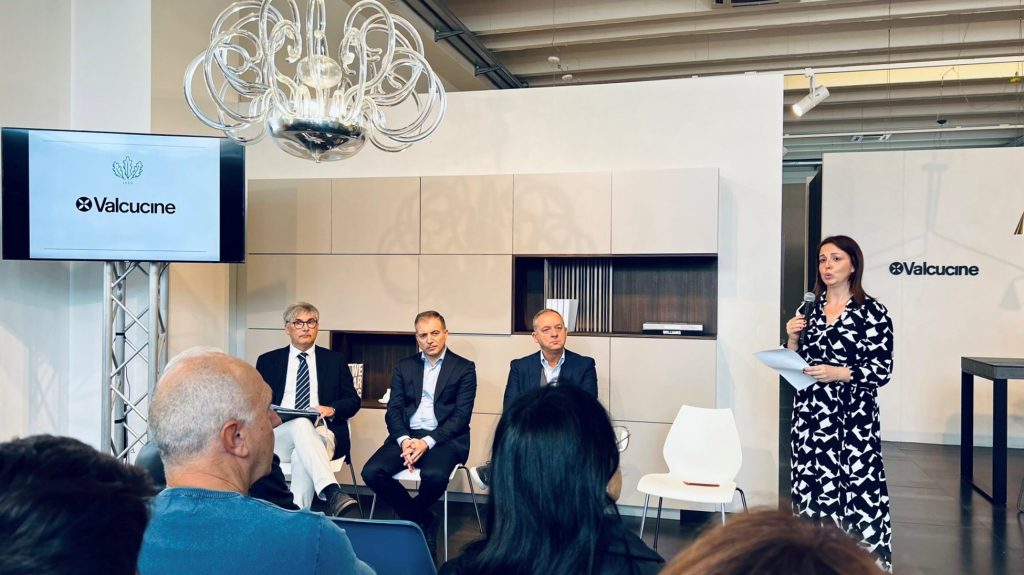 The event held on October the 13th was attended by serverals architects from the province of Taranto and, among this welcome guests, Mascia Orbolato, Valcucine agent in Piemonte, Liguria and Valle d'Aosta.
During the presentation, Marco Caffi, Director of GBC Italy spoke about the specifics of the world's most widely used green architecture verification system, namely the LEED® Leadership in Energy and Environmental Design mapping, a certification currently applied in more than 150 countries around the world.
LEED is in fact a universal system that does not simply focus on one element of a building such as energy, water or health, but looks at the entire picture by taking into account all critical elements working together to make a building as sustainable as possible. Here, even building components, such as kitchens, play a key role in the building's own LEED sustainability and mapping goal.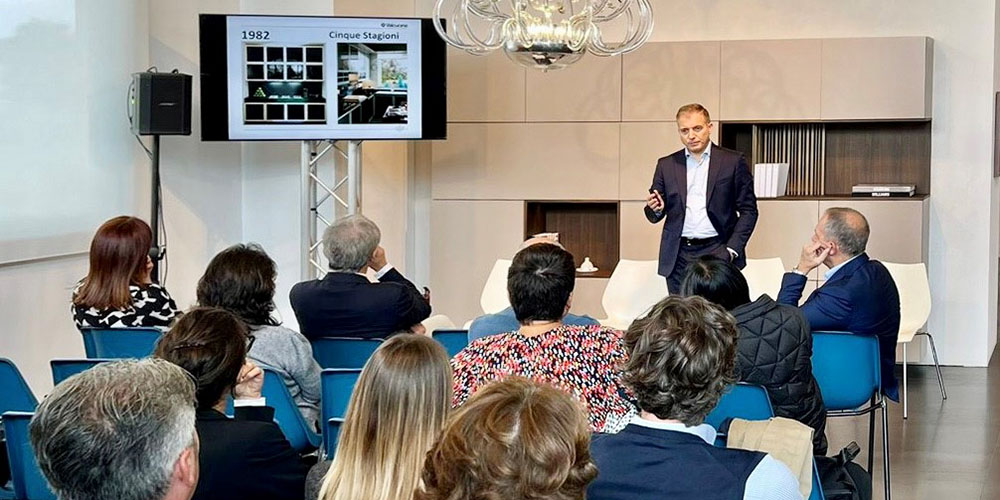 In the logic of "connecting the dots" in the architecture, interior design and design supply chain, Luca Pizzutti, Valcucine's Training Manager, presented Valcucine's LEED v.4.1 mapping path recounting the qualities of sustainability, innovation and well-being of products and the different LEED credits of kitchens.
Today more than ever we need to be "accountable", meaning reliable, transparent, competent, trustworthy and measurable, especially when it comes to sustainable architecture.
Valcucine in asking what the industry can do for the environment, has been pursuing a corporate and design policy of sustainability and reduced environmental impact for more than 40 years.
The maximum expression of this design philosophy for Valcucine are the Invitrum base units, made entirely of glass and aluminum, 100% recyclable and decomposable at the end of their life cycle. A project that, thanks to research and a conscious use of materials, does not adapt to the principle of waste but aims at recycling and a new product future.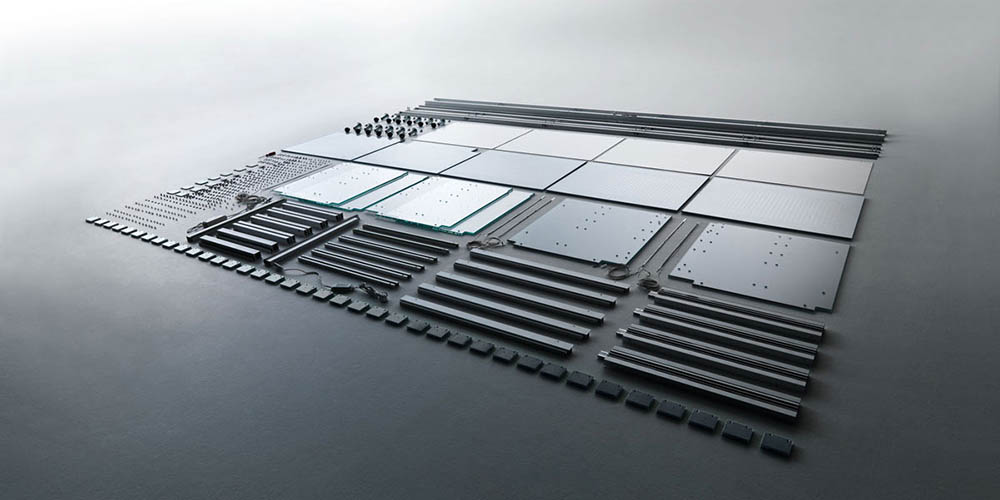 Effectively, Valcucine kitchens meet through its contribution matrix up to 12 credits in 5 different credit categories: Water Efficiency, Energy and Atmosphere, Materials and Resources, Indoor Environmental Quality, and Innovation.
For Valcucine, the LEED mapping process has also been a tool for aligning the various company departments, Marketing, Purchasing, R&D, Quality, Technical, and a further opportunity to share the values of sustainability, well-being, durability and innovation (pillars of Valcucine's Manifesto since forever).